Simply type your Name and Email below to start getting free stock alerts.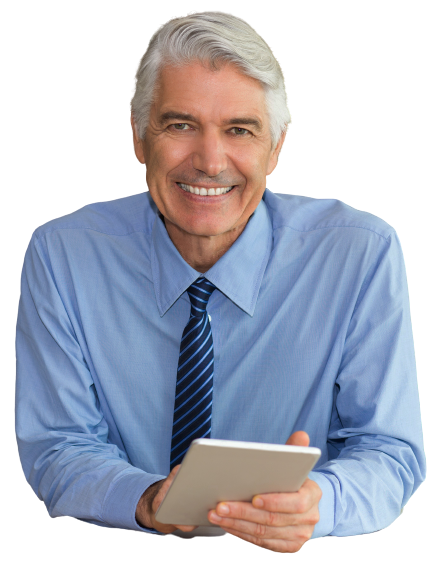 Get Our

Daily Stock Alerts

Free For 30 Days
Receive instant alerts of our Daily Stock Picks, Weekly Option Picks, and Bonus Small-cap Picks free. All daily alerts come with EXACT entry and exit points.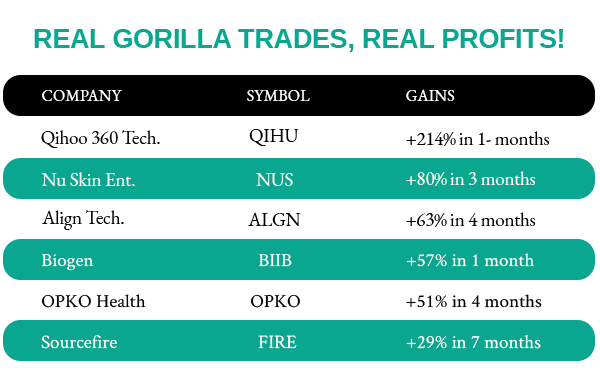 No credit card needed.
You can cancel the trial anytime.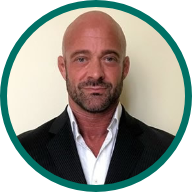 Gorilla Trades was founded by Ken Berman, noted stock analyst and former Wall Street investment advisor.
In the late 1990s, Ken Berman created a stock trading system to identify stocks that are on the verge of breaking out. He called it the Breakout Scanner, and he successfully used the system to turn $250,000 of his personal savings into a $5,500,000 fortune.*
He founded Gorilla Trades Inc. in 1999, and gave individual investors access to his Breakout Scanner through his flagship stock recommendation service Gorilla Breakout Alerts. Since then, more than 180,000 investors have been part of this exciting service, and Gorilla Trades stands as one of the top stock recommendation services in the world today.*
*Please note that this happened during the dot-com era, and Ken used both margin and options to leverage his account. This result is not typical and it would be very difficult to produce this type of return in the stock market today.
Gorilla Trades Featured In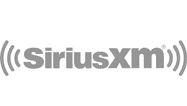 - Our Unique Trading System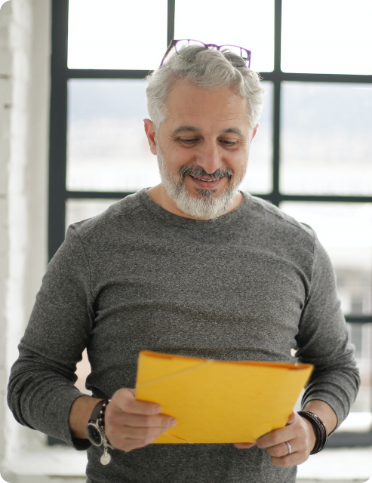 All of the daily stock picks you receive will be generated by our proprietary 'Breakout Scanner' software.
At the close of each session, the Breakout Scanner will screen all the 6000 stocks in the stock market based on 14 high-precision technical indicators to identify those stocks with the greatest breakout potential.
The same evening, at 6 PM, you will receive an email which contains the ticker symbol of these breakout stocks along with the EXACT entry point, profit targets and exit point.
What Stock Alerts Will You Get?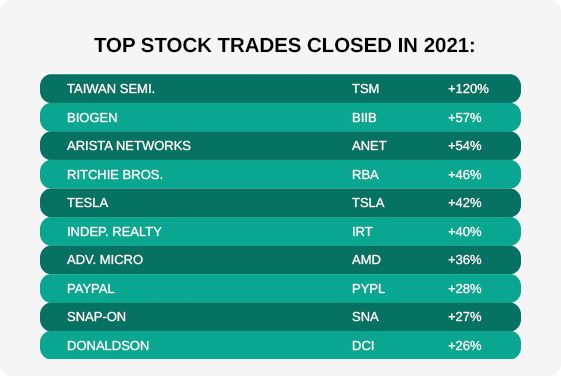 These are the stocks that are identified by our Breakout Scanner as being ready for an explosive move upward. You will get these picks daily with the exact entry points and profit targets.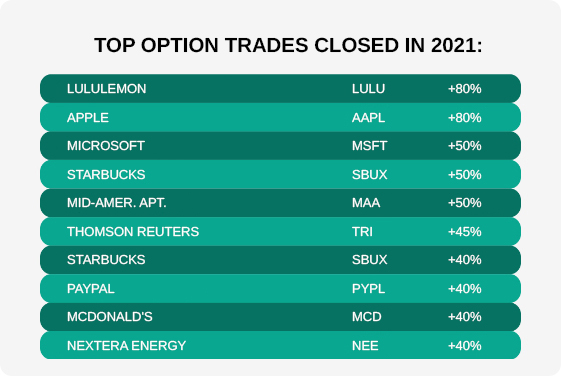 High probability options trading alerts are given weekly. These alerts are for aggressive investors who are willing to take the risk for bigger rewards like 20%, 40%, or even 100% gains in a matter of a few days or weeks.
This is an add-on bonus service. So you will only get occasional alerts on this. But the alerts we have given in the past have become big winners. Many of the recommendations are still open with huge unrealised gains like 1312%, 882%, 538%, etc.

"I had a small account of about $700 in it....Out of interest and curiosity I signed up for the free trial. Using some of the recommendations of the Gorilla, I took on three very profitable positions.... Within a month, I have nearly doubled the size of my account as well as purchased a full year of Gorilla Trades.I'm so thankful I signed up for that free trial."

"I am 'literally astounded' by the Gorilla's unprecedented accuracy in picking winning and rapidly appreciating stocks. GorillaTrades offers a unique, proven proprietary system of stock selection that is unmatched when it comes to picking winners....Even when the Gorilla is not immediately right, some of their previous picks literally double or triple within 9-12 months"

Lawrence Silverberg
New York, NY
"Hi, just wanted to report back you that in the first 15 days that I have subscribed to GorillaTrades, I've made back my entire annual subscription fee trading call options based upon your stock selections…so far so good. In fact, I'm up 13.75% in realized gains and still have some unrealized gains as well."
What's Unique About Our Service?
The Gorilla Trades service is NOT an exclusive daily trade alerts service, or an options trading recommendation service or a smallcap stocks newsletter.
It is all of the three bundled into one.
We are in this business for more than 20+ years and are one of the most successful stock research firms in the U.S.
More than 200,000+ retail investors have used our 'Breakout Scanner' system in the past 20+ years to make consistent income in the stock market...and it has helped them retire earlier and richer than they planned.
Now, you have the chance to try our system for FREE and see if it is the right fit for you.
Don't miss this opportunity… You have nothing to lose!
Copyright © 2022 GorillaTrades. All rights reserved.