Supercharge Your Stock Portfolio

Learn While You Profit

Invest Like
A Gorilla!
What is GorillaTrades?
Gorilla Trades is a proven, market-tested approach to choosing stocks, for today's modern investor. Gorilla Trades takes the guesswork out of investing by not only identifying the stocks with explosive potential, but also by instructing you exactly where to set stop loss levels, and when to harvest profits. Regardless of experience level in the market, Gorilla Trades has something to offer every investor!

Background
In the 18 months prior to founding GorillaTrades, the Gorilla used this discovery to turn $250,000 into $5,500,000!
Now it's your chance to see how easy (and profitable!) investing can be.

Video
What is Gorilla Trades?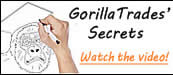 Check out this video to learn more!

Video
How Gorilla Trades Works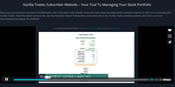 Watch the Subscriber's Site Demo.

Tutorial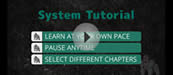 Learn how easy it can be to Invest Like a Gorilla!

Great Resource
Option Idea of the Week
The best option idea(s) each week, based on projected potential return, w/ less than a $5000 investment & no margin requirement.

Example Pick

An example of one of our stock picks
Why should you choose GorillaTrades?
Gorilla Trades has provided reliable market advice to thousands of investors, stockbrokers, and fund managers worldwide for over 19 years. You don't have to worry about timing the market, Gorilla Trades exclusive technology identifies the most potentially powerful stocks in any market environment. After all, there is a reason why GorillaTrades is the number one stock picking system in the world… It works!