Invest like a professional!
Let your portfoio thrive with GorillaTrades; the complete solution for today's modern investor. GorillaTrades solves the problems of identifying the right stocks to invest in, knowing where to set stop losses and harvest gains.
Subscribers love having GorillaTrades on their side because even though they might have a hectic schedule, they are still able to stay on top of their investing with GorillaTrades.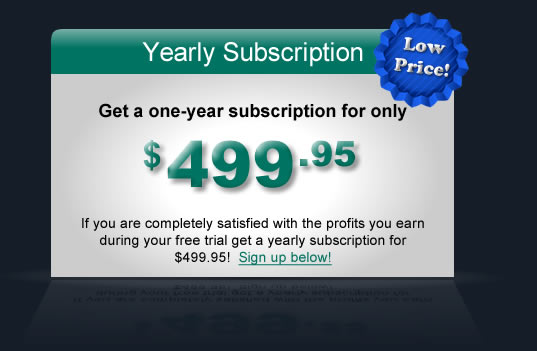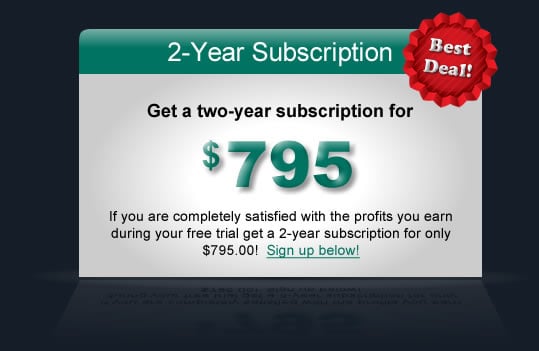 While you'd expect to pay thousands for a service like GorillaTrades, for a limited time,
you'll pay only $499.95/yr after your 30-Day free trial!
Subscriber Benefits
Subscriber Area Access
The Gorilla's Daily Email
Text Alerts Midday Update
Option Idea of the Week
Special Situation Picks
Light-Volume Pullbacks
GorillaPicks
GorillaShorts
GorillaPicklets
And much more…
You've got a life and things you're passionate about. Leave the investing research and guidance to us, we'll leave you to the
things you love (including profit taking)!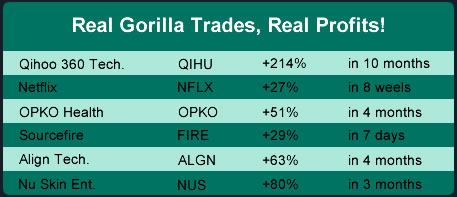 As per our privacy policy, under NO condition will your email address EVER be shared with ANY other company!

Your security is a top priority to Gorilla Trades. This online form is fully secured by Equifax.