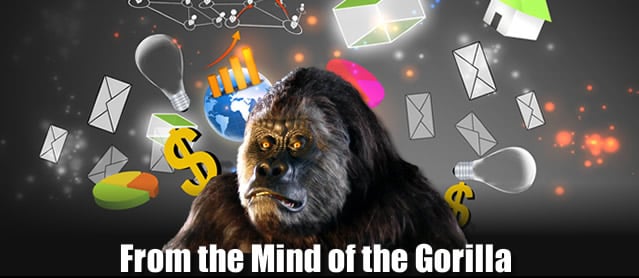 For years now, some of Wall Street's biggest names have been eyeing the marijuana industry with a hungry look…
There is profit there – a lot of it – if only the legal market could respond like the ILLEGAL market often does.
However, that hasn't happened yet…
Sure, there have been surges – but the unstoppable juggernaut that a lot of investors thought the legal marijuana industry was going to be – has turned out to be more of slow-moving, albeit forward-moving, sludge.
However, the elections of 2020 may open next year up to a lot of possibilities for the market – and those promised profits could wind up showing up earlier rather than later.
It begs the question – is 2021 FINALLY the year of the "pot stock?"
Well, the short answer is…
Maybe.
In fact, of all the years that the marijuana industry has been promising to pop – 2021 seems to have the best chance so far.
Every round of elections – more and more states seem to decriminalize marijuana – and the 2020 elections were no different.
There are only THREE total states where marijuana is still totally outlawed – three…
Nebraska, Kansas, and Idaho are the last holdouts – everywhere else it's legal in SOME capacity – whether that means limited like Texas, Georgia, or Wisconsin…
Or completely decriminalized like the entire West Coast and a lot of New England.
The biggest drawback to the industry so far is that it hasn't been able to leap the biggest hurdle there is…
Federal decriminalization.
However, that may change.
Many feel that the incoming Biden administration has the plan to move marijuana towards being decriminalized – as Kamala Harris has stated she would like to see our nation go down that path.
Which is what makes 2021 so promising.
If there is a softening on the stance of Federal decriminalization – then the governor is off – and investors could be set to FINALLY reap the windfall that the legal marijuana industry has always seemed to be.
However, there is something else that bodes well for investors as well…
And that's the fact that legal marijuana revenues are on the rise.
A marijuana industry-based research firm, New Frontier Data, has found that with all the new measures passed with the recent elections could add almost $10 billion to its previously projected revenue forecast for 2025.
It is NOW projecting that there those future revenues could be as high as $38.3 billion – and just for comparison – the projected 2020 revenue is just over $19 billion…
So, for those keeping score at home – that's 100% growth over just the next five years – and that's without any new measures passed in 2022 or 2024.
The issue now is…
What companies do we look at?
Are there any companies sitting around that are both affordable and offer a lot of room to grow in the industry goes into overdrive?
Well, there are a few I'd like you to take a look at.
The first really doesn't have a LOT to do with the industry exclusively – but it's used a lot by growers…
And that's tried and true Scotts Miracle-Gro (SMG)
If you don't know Scotts Mircale-Gro – then you're probably really good at killing plants and lawns – but this popular fertilizer company could be among the very first to reap the benefits of a booming marijuana industry.
A consideration to be sure…
Another prospective play?
Schweitzer-Mauduit International (SWM).
Schweitzer-Mauduit is a tobacco company that has branched out and delved into the world of legal marijuana – developing products for consumers.
Already elbows deep in the industry – they could be a smart move for any savvy investor.
And finally, PerkinElmer (PKI) – a company that tests strains of marijuana for consumption has a lot going for it – and seems to be on the cusp of being one of those companies that really just needs a little boost to get it to that next level.
One or all of these plays could be right – but that's for you to decide.
If you're not confident in any of these plays – or the market in general and need a little help – GorillaTrades is always here for you.
Our recommendations have given our subscribers the chance to make a lot of money – and we're sure we can help you do the same…
However, if you're good to go on your own, then do yourself a favor and check these stocks out – they could be just what you need going into the new year!
"Our potential lies between what is and what could be." – Kim Butler