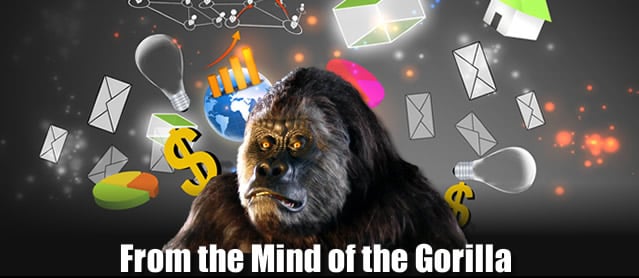 Every investor has a similar dream…
Find an up and coming stock at a cheap price, load up heavy, and then watch it soar to the moon – as you sit back and sell (or hold) depending on your investment strategy.
If you say you're investing for any other reason than you're either telling stories outside of school…
Or you're younger than 10 – and shouldn't be investing in the first place.
That said – we all know the dream…
The problem is making that dream into a reality. The truth is – finding that one-in-a-million stock isn't easy. Part of it is science – other parts are magic – but every once in a while – we're given the opportunity to run with the ball.
A new stock has just popped on the scene – and while it hasn't gotten a lot of fanfare – the truth is that it may become Wall Street's next Microsoft (MSFT), Apple (AAPL), Google (GOOG) or Tesla (TSLA)…
But not for the reason you would think.
Here, let me tell you why you may want to take a closer look at 23andMe (ME)…
Now, some of you may know what 23andMe is – but a lot of people have never heard of the company – so I wanted to touch on how it got its start.
23andMe, on the surface, is simply a consumer genetics testing company…
It's one of those companies you see on TV that asks you to give them your DNA (usually in the form of saliva) – and it gives you a report on your genetic makeup with information such as where your ancestors come from, extended family members and even what foods you should eat or avoid.
These companies started popping up everywhere over the past couple of years – and 23andMe is one of the biggest.
When they went public on June 17th – some people scratched their heads…
Their quandary about the stock was how could a company that simply services the consumer industry with genetic information ever be big enough to warrant a publicly traded stock.
And that's not a bad qualm to have…
It gained its fame from being a popular holiday or birthday gift for people to find out where they came from – and at a cost of about $99 each — it's simply not at a price point for many people justify the cost for the service.
There are simply a lot of people out there who don't care where their ancestry comes from – which puts the genetic testing market into more of a novelty industry.
However, this didn't stop 23andMe management from deciding to go public via a $3.5 billion SPAC merger deal with Richard Branson-backed Virgin Acquisition Group.
When the stock started trading on June 17th – it outperformed expectations…
As the it soared 21% on it first day of public trading.
Of course, this started to make people wonder what the real deal was with this stock…
What didn't they see that others did when it comes to the potential of 23andMe become one of Wall Street's next darlings?
Well, we got a hint of what that potential was when Virgin Acquisition Group said that 23andMe held a "vast proprietary dataset" of DNA that would allow Virgin to "unlock revenue streams across digital health, therapeutics, and more."
Read that part again…
A "vast proprietary dataset."
Do you get the picture now?
In case you need it spelled out: the company plans to leverage that vast proprietary dataset of DNA in the healthcare and biotech markets for drug discovery…
And it's already doing so, as it just signed a drug-licensing deal with Almirall (a Spain-based pharmaceutical company) – and the drug it created was done so through the DNA information it gathered from its database of MILLIONS of paying customers.
Of course, this is 100% above board too…
As 80% of 23andMe users agreed to allow their data to be used for research.
And even that story goes a little deeper…
The company has also partnered with some academic research groups, as well as holding partnerships with multibillion-dollar pharmaceutical giants – like GlaxoSmithKline.
That means the sky is the limit for what this company can do and how much profit potential it holds for investors…
Especially those who act early.
So, for those who thought that 23andMe was just some rinky dink genetics testing company – think again – this could be 2021's biggest offering.
If this hasn't come across your radar yet – you may want to put there manually.
Or…

You can join GorillaTrades and wait for it to hit our trading matrix, which could give you the best opportunity to make the fastest profit.
If you're not a subscriber – you may want to become one before that happens.
Or..
You continue doing the guesswork – the decision is yours.
Either way, do yourself a favor and take a closer look at 23andMe – it could be the best thing you do for your financial future this year!
"It's through curiosity and looking at opportunities in new ways that we've always mapped our path." – Michael Dell