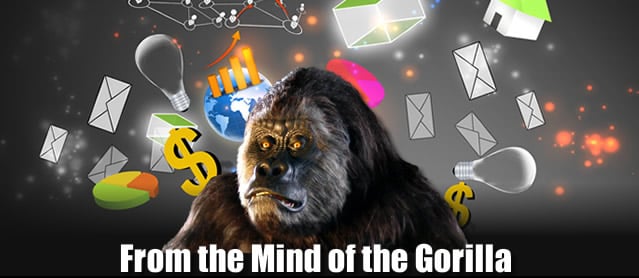 A recent statistic that is grabbing a lot of attention is both amazing and more than a little scary…
It's being said that the average American spends more time on tech and media than work or sleep.
As a country, it seems we're addicted to our tech – just look around and see how many heads are down looking at their phones or tablets – and you'll realize just how bad of an epidemic this is.
We want our information, and we want it now…
But what if we couldn't get it? What if a cyber-attack slows our internet down to a crawl? Or worse? What happens if our internet crashes all together?
You can bet dollars to donuts that the second the internet stops working we take to the streets with pitchforks. And it's only getting worse…
Because regardless of to how safe our internet is – the incredible amount of activity is clogging our information superhighway, which is already being overwhelmed by surging volume.
Expert estimations are that nearly 80% of all internet users regularly watched videos online, and that number grows with every child that reaches visual and audio cognition.
Think about this fact: IMS research estimates that 1 Billion smartphones will be purchased in 2016.
Each video watched exponentially increases traffic to an already strained network – and as more and more people watch movies and shows on their smartphones in public – we're edging closer and closer to an imminent crash.
Not to mention every new story that breaks, causing the world to go crazy on social media… the question isn't IF our internet is going to break under the pressure – it's when!
That's why so many people are calling for an overhaul of the internet…
We need a back-up plan if our current network crashes – and Elon Musk – founder of PayPal and creator of Tesla and SpaceX, wants to rebuild a back-up…
In outer space! He wants to launch 4000 small and cheap satellites that will beam high-speed internet signals to all parts of the globe, including its most remote regions – and his idea is gaining a lot of traction.
Shifting our information highway to outer space looks to be the ONLY solution to ensure that the new American Way of Life will continue uninterrupted.
As an investor – you may want to pay close attention to anything this man does. Almost any company or project he is involved in gains immediate attention because of his track record.
You'd have to be living under a rock the past few years to not know the level of success achieved by Tesla Motors…
And any new venture he undertakes seems to have the potential to fundamentally change our lives – and radically change your financial future.
Speaking of your financial future – GorillaTrades could help you secure your personal finances by giving you risk controlled investment opportunities that have the potential to make you a lot of money.
It's what we do – and have done for the past 16 years! We'd love to have you join us! But even if you don't – continue to keep an eye on Elon Musk…
His SpaceX endeavor could be the one thing that saves us…
Might as well make a little profit as it does so.
"Creativity, as has been said, consists largely of rearranging what we know in order to find out what we do not know. Hence, to think creatively, we must be able to look afresh at what we normally take for granted." – George Kneller