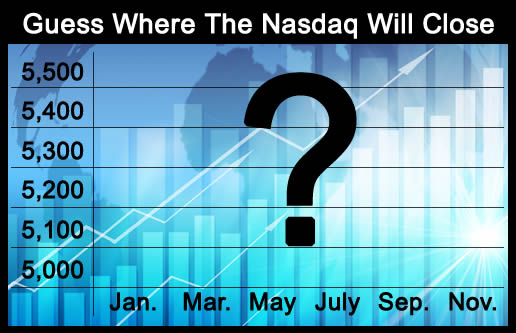 During the first 5 days of each month, you have the opportunity to enter the GorillaTrades Nasdaq contest. 
Here's how it works:
Simply guess the level the Nasdaq will close at on the last day of the month.
Each person can make only one guess per month.
After your guess is entered, you will be able to view all of the guesses made so far that month.
The closest guess (high or low) will win the contest prize (a free year of GorillaTrades!) on the 1st of each month.
The fun begins today at: https://secure.gorillatrades.com/nasdaqlevel.php.
Good luck and hopefully you'll be declared the first winner on December 1st!