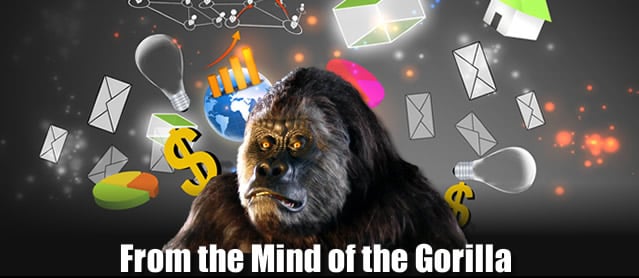 Do you remember 2008?
I'm sure you do. We ALL do. Whether you call it "The Crash" or the "Great Recession" – you'd be hard pressed to find somebody who wasn't effected by at least one of the multiple crises' that created our worst economy since the 1930's.
They were dark times.
And while there were plenty of industries that took a huge hit and their futures were forever changed by the events of that year…
None seemed to be hit harder than the housing industry.
So many people lost so much in such a short amount of time that it doesn't even seem like it was a real. Like it was all a part of some terrible dream.
All this real estate that seemed to be like a never ending, never closing cash register – both ended and closed up faster than you can say "Fannie Mae and Freddie Mac".
Yeah…
Real estate, and all the industries involved with real estate, took a huge hit – some companies were wiped from the face of the earth!
The American housing market had fell on hard times before, but nothing like it did in 2008.
Old timers would say, "Just hold on. Things will bounce back. Land is always land and in demand."
They were right of course – I mean, it took almost a full decade to see that bounce happen – but it is bouncing back!
But we'll get to that in a few moments, I wanted to touch a little more on the past before we get to the present.
Now, I don't know if you remember or not, but in the years before the Crash of 08 – real estate was a-boomin'!
It seemed that people were making a mint from even the smallest of properties. These people who had been sitting on a few acres since their grandparents willed the land to them – were now getting the opportunity to sell at an incredible price.
People were making FORTUNES from "flipping" houses – which is the practice of buying a home super cheap, spending a few thousand on dressing up the place with minor improvements – and then selling for an unbelievable profit.
I have many friends who passed up on the opportunity to buy some land during those wild times…
One of my pals was offered to buy an acre lot in one of the fastest growing areas in the United States for $2,500. He refused. 2 years later, that same parcel of land was going for over $200K.
I think my buddy now has a permanent dent in his forehead from how many times he's smacked it out of frustration and disappointment…
However, that disappointment turned to relief when it all came crashing down when the loan market all but dried up and floated away.
But that was then…
2017/2018 is a WHOLE different story, and could in fact, be leading us to a whole new boom in the real estate.
Now, you don't have to take my word for it…
The fact that American homebuilders are excited about the future is actually quantifiable!
A recent analysis of the NAHB, National Association of Home Builders/Wells Fargo Housing Market Index (HMI), hit an 18-year high of 74 out of 100.
This is 5 points above where it was last month and 4 points above where it was expected to be.
Also, it's higher than it EVER was – even during the boom of the aughts.
NAHB Chief Economist, Robert Dietz told a source, "The HMI measure of home buyer traffic rose eight points, showing that demand for housing is on the rise. With low unemployment rates, favorable demographics and a tight supply of existing home inventory, we can expect continued upward movement of the single-family construction sector next year."
And while that's great news for the industries that support housing in the US…
It's even better for investors like you and me who can find different ways to take advantage of this new, and seemingly more secure, housing boom.
Last year, I recommended a stock to subscribers of GorillaTrades that I thought was a smart play. The company, A. O. Smith Corporation (AOS), is pretty diverse, manufacturing both residential and commercial gas, gas tankless, electric water heaters, and water treatment products…
But for subscribers of GorillaTrades – they've also been very profitable as well – as this stock has only gone UP since I first recommended it…to the tune of 57%!
And here's the thing…
With a new housing boom ramping up – I don't know if that price will do anything but CONTINUE to rise over the next year.
This is what makes the GT trading matrix so amazing – it only takes into account what the company has and is doing – not the future of its industry.
The fact that housing's outlook is all sunshine and blue skies makes me thankful that I put this trade out when I did.
But…
That doesn't mean that this stock won't continue to make money for GT subscribers.
I've got my eye on a few more companies that could soon be in the same shoes at A. O. Smith Corporation – and once the stock hits all of the requirements of my GorillaTrades matrix – I'll shoot my subscribers an email telling them exactly when and how they could be on the verge of making a LOT of money.
It'd be great if you were there too! That's why I'm urging you to consider joining GorillaTrades now – it could be your ticket to big time profits.
I hope you take me up on my offer…
But even if you don't – please consider looking at some of the ways you might be able to profit from this information.
I mean, isn't that why you're here?
Until next time…
"Now, one thing I tell everyone is learn about real estate. Repeat after me: real estate provides the highest returns, the greatest values and the least risk." – Armstrong Williams