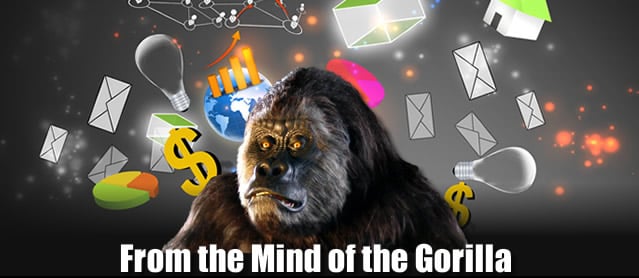 Oil…
Crude has been creating Billionaires for almost 150 years – if you consider John D. Rockefeller's establishment of Standard Oil as the beginning of the modern oil industry.
Most American's have a love/hate relationship with oil…
Investors love watching prices surge – high crude prices often mean big profits for OTHER industries as well – as it's often reflected in an increase in prices across the board in order to offset higher production and transportation costs.
For those that shy away from investing, increased crude prices mean higher prices at the pump – and for most Americans, ANY increase in prices paid is never a welcome one.
But it has been that way for decades…
Most Baby Boomers remember when gas was a nickel a gallon – and most Gen-Xers can remember paying less than $1 a gallon when they first started driving in the 1980's – as opposed to the $4 plus per gallon that most drivers experienced over the past few years.
However, those prices have drastically retreated from the $4 days…
Recently, gas has been routinely priced around $1.75 to $2.25 – depending on your region – but the reprieve seems to be short lived as we might be experiencing another run for oil.
On March 7 of this year, prices hit a 3 month high of $37.35 per barrel – a 4% increase from the previous close – and started a domino effect, putting futures at $40.26, another 4% increase.
Many on Wall Street believe this is just the beginning of another bull run for crude…
Global head of flow strategy and solutions at Societe Generale, Kokou Agbo-Bloua, has an even brighter outlook on crude, saying he expects the price of oil to continue to rise to a $50 target by year's end, telling CNBC…
"There is clearly room for the stabilization of the oil price at these levels and some marginal upside towards the end of the year."
With rising crude prices on the horizon – what does that mean for the rest of the market?
Well, there are plenty of industries that will be feeling the effects of higher fuel prices – but it's too early to tell which ones will be ripe for the pickings.
One thing's for sure – we could be in for a wild, wild year…
That's why I'm urging you to consider letting GorillaTrades do the heavy lifting for you – let my risk-adverse system figure out which companies are money makers and which are lame ducks.
No thinking, no second-guessing – just the chance at pure profits!
Whichever you decide, it may be time put oil back on your watch list – your 2016 gains could depend on it.
"Formula for success: rise early, work hard, strike oil." – J. Paul Getty