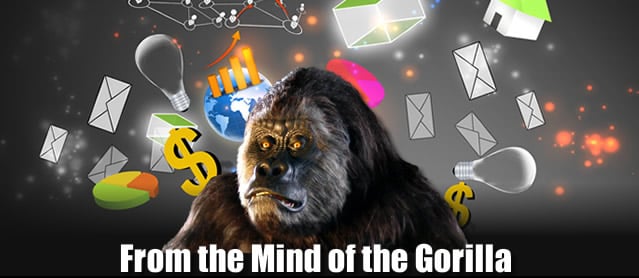 It's hard to imagine that in the 21st Century that the tech industry would be taking a licking – but for the past year and a half, that's EXACTLY what's been happening – as many companies (with a few exceptions) throughout the industry have been getting hammered.
And we're not just talking about the little guys…
Even the big boys like Apple and Yahoo have watched their share prices hit a nosedive – but why is this?
What's been happening on Wall Street or in the consumer world that's been making tech companies proverbial pariahs?
One of the theories pundits have been talking about is the fact that consumers are expecting more breakthroughs than just the revamping of existing innovations. People seem to be waiting on the next "big thing" to emerge.
There seems to be a bit of stagnancy throughout the industry – and until something life altering emerges – tech may continue to linger in the lower stratosphere.
On the other hand…
One of the other theories is that we're just getting too many innovations and consumers are just overwhelmed. They don't know which products or services to buy because there are just too many to choose from. So instead of making a decision either way – consumers sit on their wallet.
Neither is the ideal scenario…
But as investors, this slump gives us multiple opportunities to profit – because as the rest of the world is shying away from tech – we can get in on some great companies at a fraction of what we'd be paying for them in a boom.
It's the Warren Buffett contrarian strategy of investing…
When everybody is buying, sell. When they're selling… buy. It's pretty simple.
At the moment – Apple shares are trading at about 30% off where they were trading just a year ago…
Shares in Yahoo? They're about 55% cheaper than where they were just a couple of years ago.
And these are just the "mainstream" stocks we're talking about…
There are TONS of tech stocks out there that almost NOBODY is talking about that we can not only get cheap – but perhaps see an even bigger return than Yahoo or Apple could ever hope to give us.
That's the beauty of the GorillaTrades system – the risk adverse system has the ability to identify the gems in any industry – giving members a chance to profit big and profit FAST!
We'd love for you to give us another try – and let us find those companies that have the greatest potential to give the biggest return.
But even if you don't take me up on the offer – you should consider taking advantage of the tech slump. It might not be too much longer till we start to see another tech explosion – and you don't want to be late to the table if that happens!
Better to be full than to try to make a meal of scraps, if you know what I mean.
"I swim against the tide because I like to annoy." – Carlos Ruiz Zafón