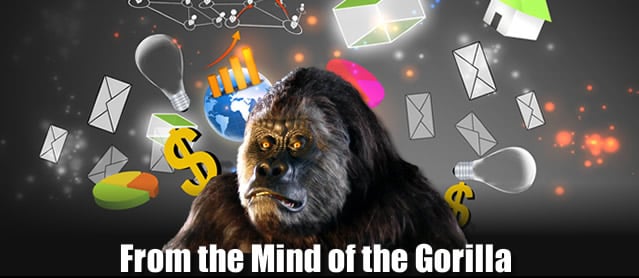 "Is there a more interesting man than Elon Musk?
Sure, there may be richer men or better businessman – but is there any billionaire that brings more excitement to the table than the guy who revolutionized the electric car?
No…
Even IF the Tesla car was the ONLY thing he did – he'd still have everybody by a mile.
Factor everything else on top of that – SpaceX, The Boring Company, The Not A Flame Thrower – and he's absolutely the most interesting billionaire going today.
He's build this company, Tesla Inc (TSLA) into one of the biggest in the world – and he's just had a record quarter…
So, why are analysts seeing a downtrend for the company's stock?
If there is one thing that you can say about Elon Musk – is that he sure seems to know what he's doing as the CEO of Tesla.
While everybody said that manufacturing electric cars and electric cars ONLY was a terrible idea – Elon Musk proved them all wrong by turning his little car company into one of the strongest performers of not only the auto industry…
But on Wall Street as well.
A lot of people have made a lot of money investing in TSLA over the past few years – and the weird thing is – it has almost nothing to do with the Teslas themselves…
But everything to do with investing in Elon Musk's creativity and drive.
In 10 years – he took his company from relative obscurity – to the biggest electric car company on the planet…
And while the cars are amazingly well designed and produced – investors see more potential in the man than they do in his company.
This has caused many to claim that TSLA is overvalued.
But is it?
Sure, anything of worth only has said worth because somebody, somewhere is willing to pay for.
So, if people see value in investing in Musk's company because HE is the driving force behind it instead of the cars themselves being the "engine" – then so be it.
But the thing is – the company is pretty amazing as well – and they just set a record for cars produced.
The company just revealed that it produced about 145,000 vehicles during the third quarter of 2020, and delivered a record 139,300 of those vehicles to new owners…
This is huge news…
It's the best kind of news if you're an investor – as it proves that the company can make and hit incredible goals and profit targets.
So, why did shares drop after that news emerged?
How does GOOD news lead to an almost 8% drop in share price?
Seriously, not only did Tesla meet its goal of 134,720 vehicles delivered – but surpassed it
And while the stock has been on a tear through 2020 – even during the worst part of the economic shutdown…
Investors watched the 400% they made so far this year – fall to almost 360%?
Even more – some analyst have the year out forecast as much as 32% lower than where it is now…
Why?
Well, we could sit here and speculate all day – but let's hear it from the horses mouth instead – as one analyst went on record as to why he's "down" on Tesla.
"We are positive on Tesla's leadership across: EVs, Batteries & FSD and see an opportunity for TSLA to further penetrate these key TAMs. Why not NOW? At its current valuation, we believe the market has already discounted a large part of Tesla's growth potential. Further, competition in the EV market continues to intensify from traditional OEMs, startups & mega-tech firms."
Ahhh, so it's not so much that the company is overvalued – it's that its growth potential may be stunted.
The analyst continued, "We also continue to harbor concerns over the long-term efficacy of an auto business commercializing advanced tech that is economically sensitive within China. As Tesla expands production, it will likely need to raise more capital. While there is a strong appetite in the short-term, it will dilute shareholders in the long run."
So, there you have it…
There's really nothing wrong with Tesla – just what the future may hold.
Keep in mind – this isn't consensus – as there are a few analysts that have Tesla shares going a LOT higher than where they are now as well…
By as much as 36% – but only time will tell.
This is why subscribers of GorillaTrades appreciate the nuances of our system so much – there really isn't a lot of speculation or wonder – we simply look at the data to make any kind of determination.
No speculation – no relying on "gut feelings" – just hard evidence that often predicts where the price would go.
I can't tell you how it works – I can only show you…
Which is why I'm asking you to consider becoming a subscriber today and let us do all the work for you.
If not  – we understand…
Just know where here for you when you need us.
"The path to the CEO's office should not be through the CFO's office, and it should not be through the marketing department. It needs to be through engineering and design." – Elon Musk