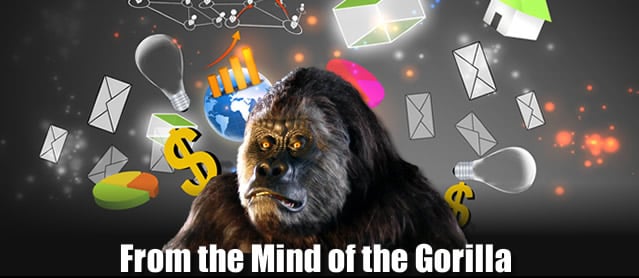 What is it the kids say these days?
"Warren Buffett gonna Warren Buffett"?
The Oracle of Omaha has long been the investing world's most prominent contrarian…
He seems to go against the grain of the markets with almost every trade he or his conglomerate, Berkshire Hathaway makes – and the truth is – you can't argue with his strategy.
Buffett and his partner, Charlie Munger, have built a career and fortunes for themselves and for countless others by doing the opposite of what "conventional" wisdom dictates.
He does this time and time again…
Yet, people are always surprised when he makes a move that seems to be out of left field.
Why?
It'd be like being surprised that Michael Jordan hit a game winning shot…
Or that Tom Brady won another Super Bowl…
It's what they do – and what Buffett just did is par for his course.
What'd he do? Keep reading to find out…

Before we get to what Warren did – let's talk about something real quick.
I believe there are three kinds of people in this world…

People that follow rules, people that break rules, and people that bend rules.

The Gorilla? I'm a rule bender/rule breaker…

There are, of course, some rules I follow – but they have to be ones that make sense. I'm not just going to follow a rule because I'm told to; I need logical reasoning behind my adherence to a rule.
People may label me defiant because of it – but I can't help it…

It's just the way I was built.

There are people that are just meant to go against the flow – and while it doesn't always work out – I've found that more often than not… it does.
That mindset also happens to be shared by one of the most successful investors of all time – Warren Buffett.
Even though Buffett comes from a more conservative era, the Oracle of Omaha has made a name (and a fortune) for himself by going against the market.
He's always been a true proponent of "buying when there's blood in the streets," and he's showing that he hasn't lost that attitude with his latest move.

While the rest of the world is starting to pull back from spending, Buffett and company are ramping up…
As Berkshire Hathaway recently announced that its agreed to buy insurance company Alleghany for $11.6 billion…paid for in cash.

That's a lot of greenbacks.

But again…that's par for Buffett's course.

Only Berkshire Hathaway would be spending BILLIONS when everybody else is worried about cash flow – but there's more to this…

As that $11.6 billion price tag is actually 29% MORE than the company was worth (on average) over the past 30 days.

That means either Buffett is finally losing it…or there's a lot more value to Alleghany than we're able to see.
Odds are: it's the latter.
The deal is Berkshire's biggest since 2016, and what's most surprising of all is the that fact that the conglomerate already owns other insurance companies…
In fact, one of its largest holdings is Geico, one of the country's biggest auto insurers – so you'd have thought that if Buffett wanted a bigger presence in the insurance industry, he'd have just doubled down on some of the holdings he already has…but it looks like his whole company is fine going all-in on Alleghany.
Again, like always, Buffett apparently sees the potential that we can't see…

Which is why he is who he is, right?

I love his attitude…

It mirrors my own.

I just wish the balance in my trading account mirrored his.
Sure, I've reached a level of success that many investors dream of – but I'm not a billionaire.
Could that happen?
Sure, 100% – I truly believe anything is possible…
But I'm not there yet.
Though, the GorillaTrades system helps.
The recommendations that are generated through the system's hard data analysis have helped me pinpoint as many potential winners as I've ever seen…
And it's helped others find incredible profit opportunities as well.
We'd love to have you on board – which is why I'm inviting you to become a subscriber today.
The next round of picks is just around the corner – so please, act now.
Either way…
You could do worse than to follow in Buffett's contrarian footsteps – we can become great by mimicking greatness.
And there are worse investors to emulate, right?
"We don't have to be smarter than the rest. We have to be more disciplined than the rest." – Warren Buffett