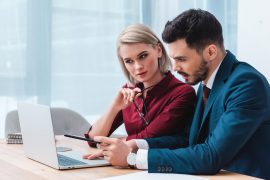 The road to personal financial wealth has to start somewhere. With all the complex and varied options on the stock market, it can be hard to find where that start is.
While the main goal of any stock investor is to make profits on their holdings, it's also important to build one's portfolio in the same way that one builds a house. That means starting with a dependable base of securities that will reliably hold your finances in place. These are what we call entry stocks.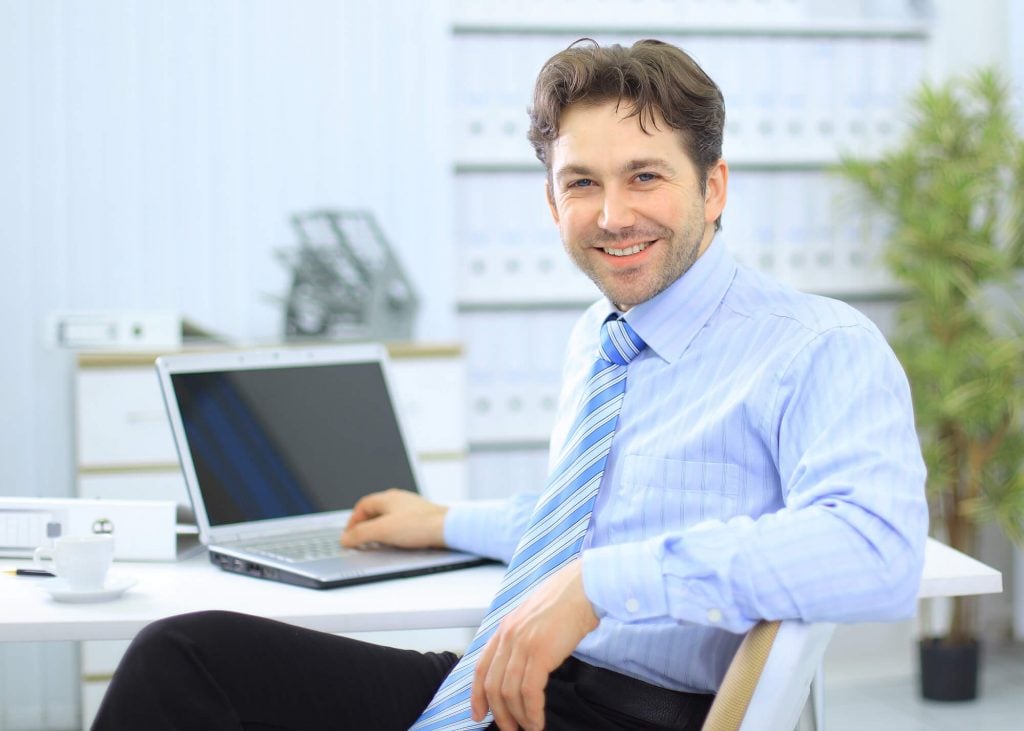 What Makes a Good Entry Stock?
Every investor has a different idea of how to start and manage a portfolio. A lot of the decision has to do with your personal investment goals.
Risk tolerance also has something to do with it. Some investors are more willing to stomach the volatility that goes along with growth or start-up stocks. New investors, though, are probably better suited by beginning with stabler securities. They provide a good foundation of dependable income, giving you a safe groundwork for when you get more adventurous later on.
The entry stocks we're recommending are large companies that most everyone has heard of. They dominate their market segments, provide solid (if sometimes unspectacular) returns, and are fairly immune to market downturns. They won't go away anytime soon.
With that said, here are some of our favorite entry stocks for new investors to buy into.
Best Entry Level Stocks: Alphabet (GOOGL)
Alphabet, as you can probably tell by the ticker, is the corporation formerly named Google. Their search engine still exists under that name, of course. Other subsidiaries under the Alphabet umbrella are household names like YouTube and Fitbit, along with promising companies like Calico, Verily, Waymo, and Wing.
Google has become a healthy competitor in the cloud computing space. Their Android smartphone platform commanded 87% of the global market in 2019, a figure expected to maintain in the foreseeable future. Most of Google's revenue comes from online advertising, which clearly isn't going away, either.
Alphabet's share price is a bit expensive for an entry stock — nearly $2,300 as of this writing. But if you can afford it, Google is an excellent foundational stock to build upon.
Best Entry Level Stocks:  Amazon (AMZN)
It's hard to overstate how quickly Amazon has grown into the world's third-biggest company in market value (as of November 2020). We're sure we don't have to tell you how omnipresent they've become. Even before the COVID-19 pandemic, Amazon had revolutionized online retail. Their dominance has not been without controversy, but it's conclusive.
Amazon's another pricey stock — more than $3,300 a share as of April 2021. But they're positioned to stay in power, even with the eventual stepping down of CEO and founder Jeff Bezos. They've announced plans to enter the telehealth market, which could extend their reach even further and push profits up again.
Best Entry Level Stocks:  Apple (AAPL)
Apple used to be an expensive stock. But that changed in August 2020. That's when the company announced a 4-for-1 stock split, which brought share prices down to the $100 range where it now remains. This wasn't done because Apple was in any kind of trouble — far from it. Companies split stocks to make them more affordable and attract new investors.
Apple has been a safe investment for years. Their devices are extremely popular, their user base continues to grow, and their 2020 revenue was up 16% from 2019. Now that shares are priced to move, Apple's a fine entry stock.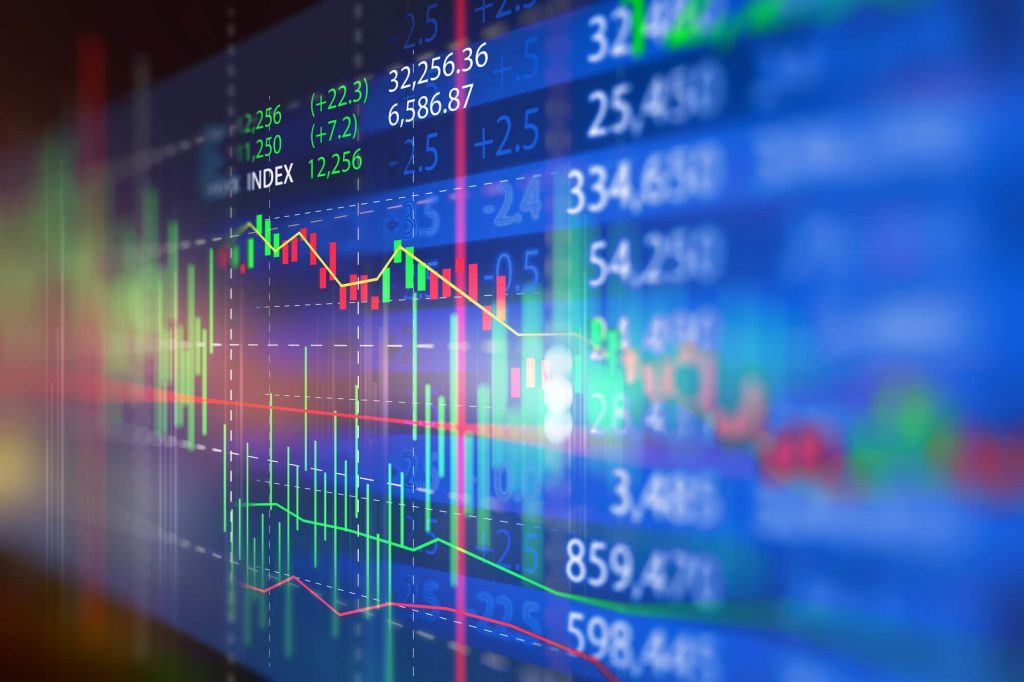 Best Entry Level Stocks:  Berkshire Hathaway Class B (BRK/B)
Berkshire Hathaway owns everything in the world. Well, okay — it just seems that way. But with all its versatile holdings, it'll be here forever.
Warren Buffett's holding company has two separate stock options. The primary one, BRK/A, is priced at over $400,000 a share. We're going to guess that's a bit out of your range. But BRK/B is a bargain at around $250 a share. Buffett maintains two stock vehicles so he can attract all kinds of investors.
Big institutional investors like seeing the huge valuation of A. But Buffett wants to attract retail investors as well, which is why he launched the B stock in 1996. It's a fantastic stock to start with.
Best Entry Level Stocks:  Disney (DIS)
The Walt Disney Company seems incapable of making a wrong move. They thrived in 2020 despite the COVID-related closure of their theme parks. That's because the launch of their Disney+ streaming service was more popular than even industry experts predicted.
Now that Disneyland and Disney World are poised to reopen, those revenue streams will be activated again. Disney's also making inroads in online commerce, which will shed the operating expenses on their brick-and-mortar stores. Currently priced around $180, a share of The Mouse is worth a portfolio spot.
Best Entry Level Stocks:  Johnson & Johnson (JNJ)
There's a Johnson & Johnson product somewhere in your house. The health and pharmaceutical giant has been around since 1886. They manufacture Band-Aids, Tylenol, Bengay, Rogaine, Aveeno, Splenda, various medical devices, and much more. They're one of the companies that make up the Dow Jones Industrial Average index, along with many others on this list.
Johnson & Johnson's stock price hovers around the mid-hundreds, which makes it well within beginning investors' grasp. Even with the recent problems with its COVID vaccine, the sheer number of staple products that Johnson & Johnson sells guarantees they'll be a good long-term investment to have in your folder.
Best Entry Level Stocks:  Microsoft (MSFT)
Microsoft started off the 21st century at a bit of a disadvantage. The dot-com bubble burst, some product misses, and the ascent of Apple as an equal competitor took some of the luster off the makers of Windows.
That's all changed. Microsoft took the lead with cloud computing, produced affordable tablets, shifted focus to enterprise solutions, and kept dominating the market with its expanding Office suite. As of now, a Microsoft share costs around $250, roughly 10 times its value in 2011. They're an excellent entry-level stock.
Best Entry Level Stocks:  Netflix (NFLX)
Netflix grew from a novel, mail-order DVD service to the most commanding player in video streaming and entertainment. If you bought stock in Netflix in 2002 and held onto it, you can probably afford one of the palaces you see on Bridgerton now.
The COVID pandemic saw a huge gain in Netflix's subscriber base. That's ebbed a little bit in 2021, but don't expect the pullback to drop much further. Netflix shares hit the $500 point in 2020, making it a fine cornerstone entry stock.
Best Entry Level Stocks:  Procter & Gamble (PG)
Like Johnson & Johnson, Procter & Gamble makes consumer staple goods from brands every home knows: Charmin, Crest, Gillette, Head & Shoulders, Oral-B, Tide, Vicks, and way more. Also like J&J, the breadth and ubiquity of their product lines make it as safe an investment as any.
P&G announced they'd be raising prices on some of their products in September 2021. That no doubt pleases its shareholders. At around $120 to $140 a share, it's a great entry stock.
Best Entry Level Stocks:  Salesforce (CRM)
Salesforce is arguably the least recognizable name on this list, mainly because the software-as-a-service (SaaS) company works with enterprise businesses rather than consumers. But they're defining the SaaS segment with strong customer relationship management (hence its ticker) and cloud data solutions.
Big data will be a part of our lives forever, so Salesforce will grow along with it. It's safe to say their shares — right now less than $250 — are great buy-and-hold candidates for new investors.
Best Entry Level Stocks:  Shopify (SHOP)
Shopify is a Canadian e-commerce company that's made all the right decisions since its 2006 launch. They provide retailers of all sizes with software platforms for building their own online stores. The COVID pandemic, again, boosted Shopify's profile when many physical retailers turned to e-commerce to survive.
E-commerce is expected to make up nearly 20% of all US retail sales by 2024, which means Shopify has room to grow. At over $1,100 it's another expensive stock, but that could look like a bargain in a few years.
Best Entry Level Stocks:  Tesla (TSLA)
Overlook the somewhat — umm, erratic behavior of Tesla founder Elon Musk right now, and focus on its future. As the dawn of the electric car era draws closer, Tesla is the company best positioned to gain from it. Its battery-powered vehicles stand alongside its other alternative energy products as potential drivers of the green economy.
Tesla's share price has exploded in the last two years; currently, it's hovering close to $700-$750. Even given some modest turbulence in 2021, Tesla is the stock most likely to become a permanent, global powerhouse.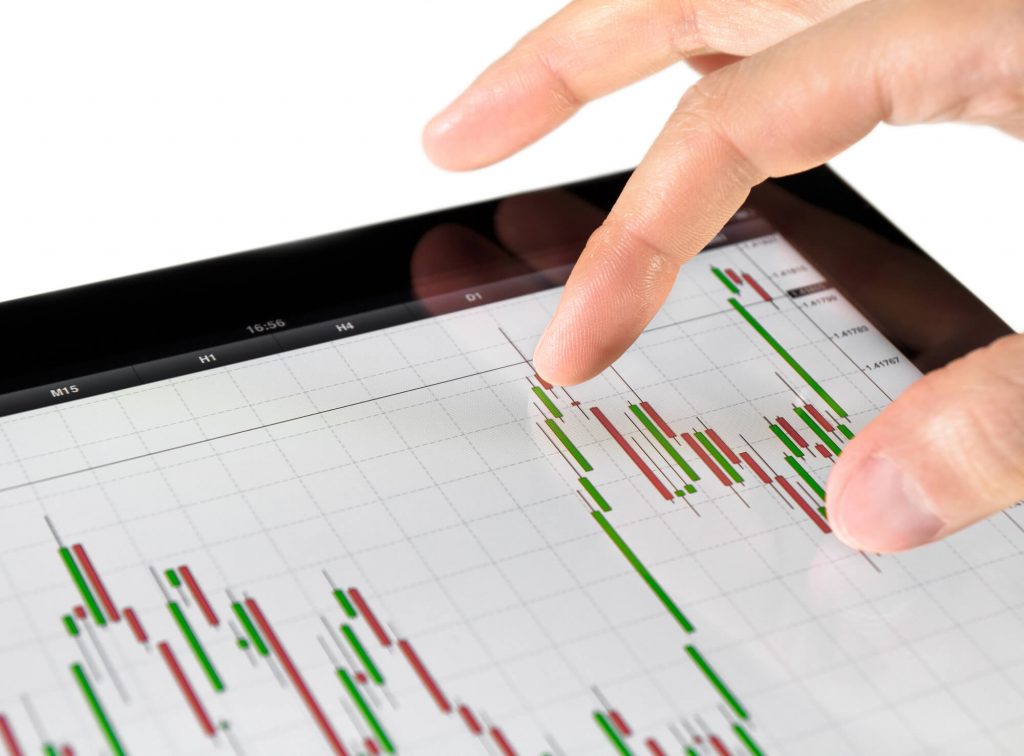 Gorilla Trades:  Another Great Place to Start
Gorilla Trades helps both new and experienced investors make their lists of holdings more dynamic. Our metric-driven stock picks add value to your portfolio, with consistently solid returns and timely execution. Find out more about how Gorilla Trades can turn your portfolio around by signing up for a free trial.