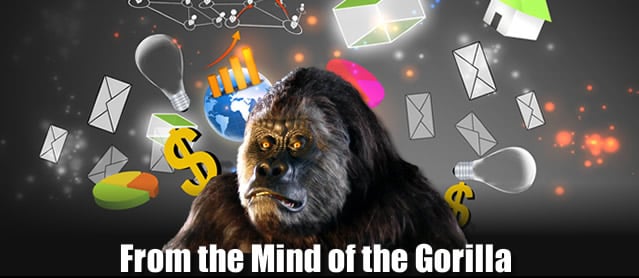 Do you remember the great movies of the 1980s?
If so, you may remember a Kurt Russell vehicle titled – Big Trouble In Little China – it's a fantastical movie about magic and Chinese mythology…
It's awesome – but it's not going to show up on many "Greatest Movies of the 20th Century" lists.
Anywho, some news this week out of China made me nostalgic to watch this cinematic gem – because there's a showdown brewing there – but not between who you think!
There's a rivalry forming between two companies that could change their industry forever…
And even though it's happening across the Pacific – the reverberations of this battle are sure to be felt right here on Wall Street.
The question on everybody's mind is: who's going to come out on top?
Business in the Far East can be VERY tricky – especially for an American company…
The fact that China is run by a communist government – means that most companies in that country are appendages for Xi Jinping and his buddies.
So, what most American companies don't realize is that any innovation they're having manufactured there means that the Chinese government can most assuredly use to create its own version.
Of course, this isn't that ethical…
But for many, it's the price of doing business in China – and the profits it can make by saving on production costs seem to outweigh the usurping of its intellectual property.
Do you know who knows this?
Elon Musk.
He's well aware of this fact – because right now there's a showdown brewing between his company Tesla (TSLA) and a new Chinese EV company Xpeng (XPEV).
Of course…
Nobody was even aware that there was any beef brewing between these two companies until recently – then the President of the XPeng, Brian Gu – threw that beef on the grill during an interview with Yahoo Finance.
Gu said, "I think the Chinese players are catching up very quickly. Our product, as well as some of the other products that are being introduced by the leading players, are very good and have comparable specs — as well as better features, I think, compared to Tesla."
As the kids would say…
"Shots fired!"
"BETTER features" than Tesla?
Those are fighting words…
Which makes sense, right? The two companies are competitors – and XPeng may be feeling itself – since it has experienced some incredible growth as of late.
When it comes to the supremacy of product…
XPeng has made up some ground on Tesla.
Just last month, XPeng saw deliveries skyrocket 617% to 6,565 vehicles – and so far this year – deliveries are up 459% to 30,738 – with their P7 sedans and G3 SUVs being its most popular.
However, it's not really touching Tesla's numbers – as Elon's company pushed out 227,000 new deliveries last month – which is a 166% jump year-over-year.
Which may be why Gu is creating this rivalry – he at least wants his company to be considered as an alternative to Tesla…
And he's doing a good job of it, because he had even more to say.
"In the last few months, our growth has outpaced the industry as well as Tesla in China. But I think it's a long race because ultimately, this market will not be dominated by one or two companies. It will probably be a number of players occupying probably large market share positions of 10% and above. That will likely be the trend, and we hope to be one of those top players."
This may not sound like the traditional "smack talk" that Americans are used to…
But the intent is there.
Gu is putting Elon and Tesla on notice – that people are hungry for success in the industry he pretty much created.
Will it succeed?
Only time will tell…
The best part is – this will ONLY be good for the industry – as competition breeds innovation – and that'll be what sends this industry into the stratosphere.
Who knows when this rivalry will be less "David and Goliath" – and more even – but I do know one thing for sure…
GorillaTrades will be ready to capitalize if XPeng ever hits our trading matrix specifications.
We'd love to have you on board for our next round of picks – which could include XPENG – which is why I'm urging you to become a subscriber today.
If you take us up on our offer – AWESOME! If not, we totally understand…
Just do yourself a favor and watch the development of this rivalry – it could be something that makes you a LOT of money.
"Great rivalries don't have to be built on hatred. They're built on respect, on a respect for excellence." – Mike Krzyzewski