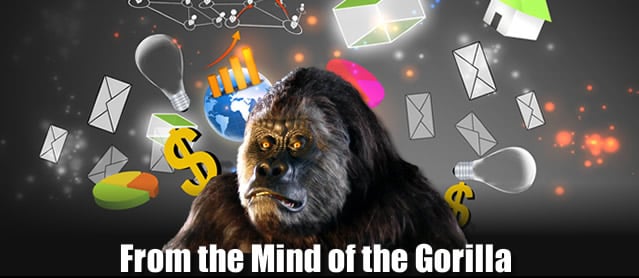 Can a company get TOO big?
Meaning can a company become so big that the investing world just stops caring about what is does?
Now… I don't mean "expensive…"
I'm strictly talking about size.
Can a company get so big in size – that the general public begins to lose interest?
Well, we're about to find out…
Recently, Apple (APPL) did something that many people never thought possible – it became the first U.S. company to cross-over from being a billion-dollar entity to a trillion-dollar entity.
Now, there are plenty of reasons why many people would want to get a piece of the biggest company in stock history – some for the value it has – others simply for the novelty OF owning a piece of a "cool" company, or at the very least, the largest company of all-time…
So, it's not like Apple will find itself short of investors – in fact – I'm sure there will be plenty of people in the general public that will still buy the stock.
But for those of us who know…
Will we just stop caring about this company now that it's the biggest company ever?
Well… that depends, really, on the person you are.
There are some who will pay careful attention to Apple no matter what happens – it's safe to say – that for now, Apple products are a huge part of our society, so it's hard to get away from them.
However…
There are others of us who will definitely stop caring about Apple not because they're the biggest – but simply because it's the most popular.
There are plenty of us that hate to have our "thing" loved by the general public.
There's a word for people like that – it's called "contrarian."
Whether you call it "going against the grain" or "moving against the crowd" – either way – doing the opposite of what the majority of people do is just what feels right.
Contrarians tend to go against things that are popular, and even the most valuable stock ever isn't immune to that way of thinking…
And here's the secret that you may already know: most successful stock traders are contrarian thinkers.
Warren Buffett, Peter Lynch, George Soros…
Each and every one of these gentlemen are contrarians – they go against the grain – and it's made them some of the richest men to ever walk the earth.
Baron Nathan Rothschild may be credited with one of the most popular contrarian quotes ever, but Warren Buffet is the one that has embodied the statement…
"The time to buy is when there's blood in the streets."
Now, while that may have meant something different in Rothschild's time – in the modern era of trading – it means when the rest of the world is panicking, it's time to buy.
So, right now, Apple seems like a safe bet.
It's wrapped in a trillion-dollar cocoon with tremendous popularity; but there's something that we, as contrarians, know about things that are popular…
Many stocks that are popular are tied to another word that investors HATE to hear…
Overvalued.
Is Apple overvalued? It's hard to tell at the moment – but traditionally – stocks that are popular tend to be overvalued, and for contrarian thinkers, being overvalued is a big red flag.
If that's not enough – contrarians also know something about popular things…
They become unpopular.
When things fall out of favor with the public – they lose value. If something loses value – it becomes cheap…
If it gets cheap enough – and the company's assets or products are still popular – the company can become popular again.
When a stock becomes unpopular – the same cycle can happen…
However, when a stock goes through this process – people who buy it when it's cheap – have a real chance to take advantage of a rebound that could create all kinds of wealth.
It's happened more than a few times in the modern era – and you can bet your bottom dollar it will happen again.
So, the bottom line is – while Apple hit a huge milestone last week – it's not all sunshine and roses.
This is the exact reason that I decided that I wanted to take popularity out of the equation of stock-picking.
The GorillaTrades system has NOTHING to do with what's hip or what's popular…
The GorillaTrades trading matrix takes hard data and creates recommendations based on that data ONLY. Popularity… liked… loved – these things don't matter to GorillaTrades – only what's quantifiable by data.
It's what helped me create a more than $5 million fortune out of $250K…
I'd love for you to be along for the ride – so please – consider becoming a member today.
However, if joining isn't your thing – do yourself a favor and keep an eye on Apple…
I bet you'll be surprised at where it goes from here.
"Defending unpopular positions is what lawyers do" ― Paul Clement