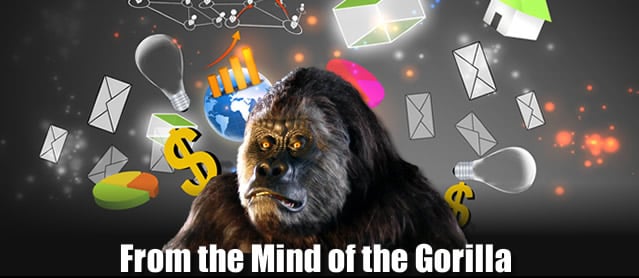 I get it…
For decades now, investors and Wall Street prognosticators have all been talking about how lucrative the Cannabis Industry could be – but it's been over a decade since the first Pot Stocks became public – and we're still waiting for that explosion.
Now, don't get me wrong – there is still money to be made in the sector…
But where is the BOOM that we've been promised?
Is it coming?
Or are we going to continue to wait for these potential money makers to become bona fide cash machines?
Well, the answer to that is a little more complicated than just a simple – "yes, it's coming" or "no, it's not"…
And the Gorilla wanted to shed a little light on the matter – and let you know whether you may want to grab these stocks now – or wait for a more opportune time…
Keep reading to find out which!
Now, there are MANY questions raised about Pot Stocks by investors all the time…
"How do I pick one – there are so many that every time I turn around there's a new one popping up?"
Or…
"Do the Wall Street fat cats have a favorite stock – or do they just look to invest in the industry as a whole…or not at all?"
But the biggest question is…
"I've been reading about Pot Stocks for decades – and while I've seen people make money – I haven't seen the boom of this industry. Will it EVER reach the potential so many have said it has?"
Well, let's discuss the first question…
How do I know which Pot Stock to pick?
Like almost everything on Wall Street, picking the right stock all comes down to valuation.
The problem?
Valuations are RIDICULOUS right now, and I don't just mean with Pot Stocks, I mean across the entire board…
Things seem to be VERY out of whack – and that seems to go DOUBLE for cannabis industry.
If I were going to try to make any gains in this sector – I think the best approach is the "gunslinger" approach – buy on the dips, sell at the highs and hope you don't get cashed out…
And with something as crazy as Pot Stocks – there IS definitely a risk of that happening.
However, again, if you're considering buying into this sector – check the valuation.
Now, on to question number TWO…
Does the Gorilla have a favorite Pot Stock that's NOT in the GorillaTrades portfolio?
Well, there are a few stocks that have caught my eye…
And while companies like Aurora Cannabis (ACB) and Cronos Group (CRON) seem to be on everybody's radar – there are a few diamonds in the rough out there that could soon become shining jewels.
One of these almost-there-stocks is Canopy Growth (CGC) and its deal with Constellation Brands (STZ) – one of America's biggest distributors – seems to have the most potential of anything out there at this time.
On the other hand, Tilray (TLRY) has multiple distribution deals signed and just merged with one of the ONLY cannabis companies that has seen positive revenue growth quarter after quarter, Aphria (APHA).
I wouldn't say they're my favorites – but definitely my ones to watch.
Now, onto the last question…
Cannabis: Boom or BUST?
Well, there's a reason we haven't seen the boom is simple…
Cannabis is still illegal in most of the US.
Yes, we're seeing more and more states decriminalize marijuana and the new Biden administration promising federal legalization – it has yet to happen and there's nothing we can really do but wait.
So…
It's neither boom nor bust until the federal government makes its final decisions.
While this article may not have answered all of your questions – I hope you have a better understanding of SOME aspects of the industry.
If you're wondering if Pot Stocks are on the GorillaTrades radar – I won't keep you in suspense – they are…
But not all of them hit all the parameters in the GT trading matrix that make them an actual recommendation.
If you'd like to be there when the next one hits – you should consider becoming a subscriber today…
That way you guarantee your spot with our next recommendation.
However, I understand if joining isn't your thing – it's not for everybody…
But do yourself a favor and look at a few of the companies mentioned – they may be the right fit for you and your financial goals!
"It really puzzles me to see marijuana connected with narcotics dope and all of that stuff. It is a thousand times better than whiskey. It is an assistant and a friend." – Louis Armstrong