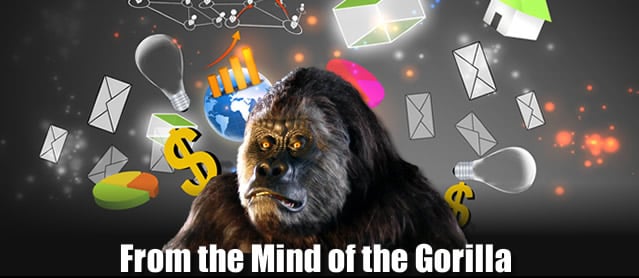 Do you remember the climatic end of Jaws?
I can't believe I have to say this, but…
SPOILER ALERT: The shark dies.
However, the scene leading up to the epic shark explosion that ended the terror of this 25-foot killing machine was one of the tensest moments in cinema… at least it was to me as a young boy.
The shark had just eaten Quint (Robert Shaw's character) and was on his way to eat Chief Brody (played by Roy Schneider) – Brody was able to throw a compressed air tank into the shark's mouth in the scene before – and was now aiming at it from the sinking ship.
He missed at least 5 shots as the shark moved closer and closer – till finally with the 6th – and I assume final shot – he hit the air tank and the shark exploded into shark sushi that rained down on the sleepy Long Island-ish beach town.
That 3-minute sequence was an exercise in anticipation and anxiety…
Much like the agreement on the looming trade deal between China and the United States.
It hasn't even been signed yet and it's already sending Wall Street into a tizzy…
Because if, or when this thing gets signed – the whole investment world will finally let out a collective sigh of relief and get back to business as usual.
Many think that a trade deal between the US and China will steady our already booming economy and boost earnings – both things that make investors giddy with delight and anticipation.
After MONTHS of anticipation, trade talks between the US and China finally appear to be making some progress – with more talks to come – the progress has already started an upwards trend, as the Dow is up roughly 3% and the S&P is up approximately 2.5% over the past week.
Also helping to give Wall Street a boost is the fact that the Federal Reserve has decided to hold interest rates steady– giving banks more breathing room and keeping bond yields unattractively low…
But make no mistake, it's the thawing ice between the US and China that's making the most headway.
Experts had a feeling this would happen…
The US is the BIGGEST consumer population on the planet – and without China's goods being purchased by America – they're feeling the crunch.
That's helping to thaw the ice…
But it's not a one-sided equation – as America also needs Chinese goods – as for some – the only way for them to make a profit is to make money on the mark up of cheaper products…
And that is China's advantage.
So, a new-signed trade agreement is a win/win for BOTH sides.
Even though the numbers for February show that the US has mostly recovered after the government shut down – they could be better – and a signed agreement with China could be just the ticket to send things into the stratosphere.
In fact, some economists are expecting to see a retail rebound with the next number's report…
Chris Rupkey, CFE at MUFG Union Bank said, "The ball is in the Trump administration's court to make sure those trade talks with China remain on track, otherwise the stock market and consumer confidence could suffer another dip."
Rupkey also believes this economy lull will be short-lived if the consumer numbers meet expectations.
Couple this consumer bump with the fact that corporate profits are up as well – and you've got the makings of something good…
Even though some analysts are adjusting their numbers due to the shutdown and higher costs of goods.
So, only time will tell…
Wall Street's immediate future depends on three things happening in conjunction: a signed trade agreement between the US and China, steady economies in both countries, and the Federal Reserve continuing to play ball.
If all this happens…
2019 should be a VERY good year.
We've already begun to see a LOT of activity in the GorillaTrades matrix – things are definitely starting to percolate…
(Not only are 32 of the current 33 GorillaPicks holding unrealized gains of up to 39%, but all every trade closed so far this year have resulted in profits!)
I'm hoping for another strong year on Wall Street, as it does nothing but behoove GorillaTrades subscribers.
Remember, none of our recommendations are based on rumor, hearsay, or emotion – everything we put out is 100% based on data and numbers…
That's it.
When a stock hits the strict technical parameters required by my system – I send it out as a recommendation in our nightly newsletter. Plain and simple.
If you'd like to see how it works – please consider subscribing to GorillaTradestoday – as being a part of the process is the only real way to understand how it works.
If joining isn't for you – I totally understand – and wish you nothing but the best of luck in all your future trades.
But do yourself a favor…
Keep a close eye on the US/China trade deal – it's a game changer, for sure!
"Unless both sides win, no agreement can be permanent." – Jimmy Carter