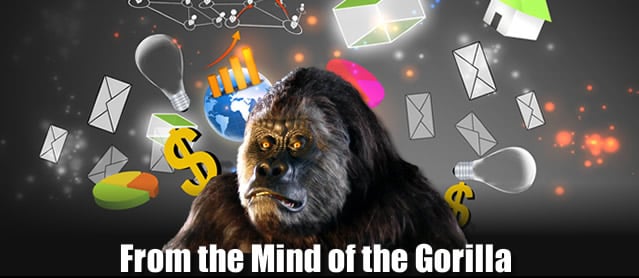 What do you know about professional wrestling?
I'm sure when you hear those words, images start popping into your head…
Oiled up, muscle-bound men (and women) wearing tights – colliding into each other, slamming each other – under the bright lights and pageantry of a top-notch production.
Words like, "phony," "brother," and "pile driver" may also come to mind.
Now, that may seem like a funny way to start a financial article – but professional wrestling has been brought out of the bingo halls, auditoriums, and armories that it got its start in – and it's now taking top billing on the grandest stage of all…
Wall Street.
So, how did professional wrestling – an entertainment vehicle that spans generations – become a serious stock opportunity?
Well, the story is probably as strange as you'd think…
The WWE's direction has been in control of one person since the 80's – Vince McMahon.
Vince is a household name now, but back when he bought the then WWF from his father – he was just a guy with grandiose ideas that seemed outlandish for even the world of professional wrestling.
However, Vince had a vision…
He believed that pro wrestling could be a lot bigger than the regional organizations that had made it work up until that time.
From early in the century to the early 80's – different wrestling groups controlled different territories – as travel was expensive, so wrestlers would move from territory to territory, spending time in each, before heading to the next.
Vince changed all of that…
In his view, he thought the WWF shouldn't limit themselves to the North East U.S. – and went about molding his company into a global powerhouse.
The 80's were good for McMahon – the early 90's? Not so much. But by the late 90's – it became, what some view as the golden era for wrestling – and the popularity explosion made Vince into a billionaire.
Yes, a professional wrestling promoter became a billionaire – let that sink in.
So, what does a billionaire do? Well, first they tend to spend money – and Vince did so by trying to create a product to take on the National Football League, called XFL.
After two incredibly entertaining – yet abysmally unpopular seasons – Vince closed up shop and did the other thing billionaires are known for…
Making more money.
Vince made, the then rechristened, World Wrestling Entertainment (WWE), global in 1999 – with a valuation of $172 million…
A lot has happened over the past 20 years – the aforementioned XFL, a movie studio division, and finally, an online subscription channel – and all have culminated into making WWE's stock growth almost as exciting as their weekly matches.
Over those 20 years – WWE has grown from $172 million into a $6.5 billion juggernaut that just crushed their earnings expectations.
By their recent numbers, you can tell that WWE isn't just a wrestling company anymore – they have people in place that know exactly what they're doing, in order to make the company successful – and profitable.
Here's what they just reported…
WWE earnings jumped 110% as their quarterly revenue swelled 29% to a whopping $272.5 million.
Media segment revenue jumped 40% to $205.3 million, primarily due to the distribution of certain live, in-ring programming content in international markets – running shows all over the world, with a focus on India and Saudi Arabia.
And while revenue from their live events didn't move from $34.4 million…
Consumer products revenue (from shirts, toys and lunchboxes) increased 9% to $32.8 million.
And on their online subscription network – the number of subscribers rose 7%, causing their monthly paid members to hover at about 1.6 million – all paying $9.99 a month for WWE content.
Even more…
Management also reduced its 2019 capital expenditures to about $70 million-$90 million.
Which just lead to the announcement that the company's board approved a new $500 million stock buyback.
When's the last time you considered a professional wrestling company to be this appetizing?
You can say never – because that's the truth of it. WWE is a unique stock opportunity because it's never been done before.
Which is what makes it so interesting…
WWE is the kind of stock that is both fun to own – and profitable.
It's the kind of stock that could easily pop up on the GorillaTrades matrix as the next buy recommendation…
That's how successful it truly is – it's not just a fun stock – it's got the numbers to back it up.
But don't just take my word for it…
Do a little research on it and see what you think.
It may not have popped up on my proprietary GorillaTrades technical screener yet – but by the looks of its recent performance, that could happen any day now.
And if you want to be among the very first to know about the next BIG idea, sign up for GorillaTrades today… My next potentially explosive pick could be released TONIGHT!
"I don't know what drives me, I don't have a clue, but I'm driven more today than I ever have been." – Vince McMahon