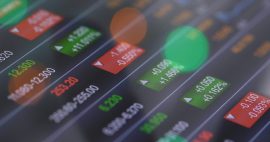 Practice doesn't always make perfect, but it does always make better. That's even more true when one is learning the tangled, elaborate controls of the stock market. At some point, prospective traders need to put the books and articles down and get their hands dirty with some real work.
Just as retail investing has picked up considerably over the last few years, so has the presence of paper trading platforms. These are websites, apps, and programs that give new investors a feel for how the stock market works. They're also good tools for experienced investors trying out new investment ideas.
What does paper trading entail, and what are the best paper trading sites for your investment goals? Let's have a look.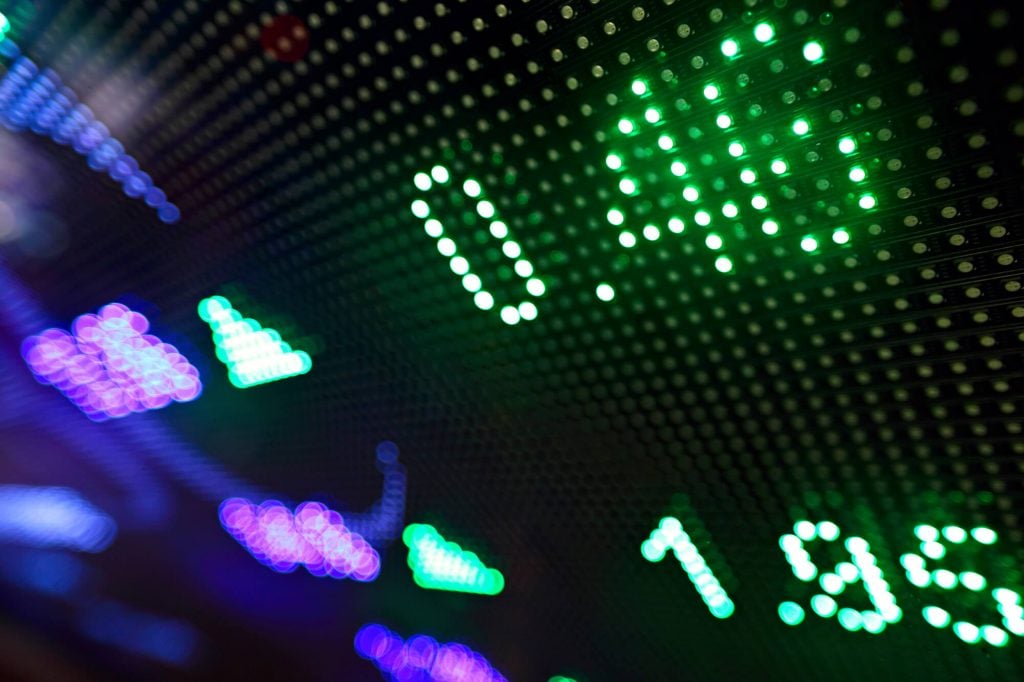 What is a Paper Trading Platform?
Paper trading is nothing more than simulated stock trading. It's a service provided by some brokerages, financial education websites, and other stock market resources.
All paper trading platforms essentially work in the same way. After you sign up, you're given an "account" filled with fake cash. $100,000 and $1,000,000 are common first-time account balances.
From there, the user starts buying and selling commodities to build a fake stock portfolio. They then monitor how the portfolio gains or loses throughout a given time. Since they're using fake money, they aren't exposed to any actual risk.
Users employ paper trading platforms to test out investment strategies. They're especially popular with day traders, who make several transactions in a single day. In the real world, day traders tend to take much greater risks than long-term traders. Therefore, day traders need to be far more disciplined and intelligent about their portfolios. Paper trading gives them the chance to refine their methods before they jump in.
But there's value in paper trading for new and long-term investors, as well. For new ones, it's a great way to learn the fundamentals of how the stock market works. Paper trading educates them on every aspect of the stock market, how fluctuations happen, what all the interconnected data points mean, and how to craft strategies to fit their goals.
Passive investors who generally "buy and hold" may use paper trading platforms to find new investment styles and instruments to support their portfolios. They can monitor how mutual funds and exchange-traded funds move with the market. In some cases, they may be able to try out alternative investment instruments like cryptocurrency, gold, oil, and more.
What Are Features of the Best Paper Trading Sites?
There's not much downside to paper trading, aside from the fees that some platforms charge. But every platform has its unique traits and policies that separate them from the others.
The best paper trading platforms excel in a few key areas:
Usability
The top paper trading platforms are easy to understand and operate. Transactions should be fluid and simple to execute. Supporting data and charts should be clear and customizable. If the paper trading program is complex, it should have a guided tutorial that can explain all of the functions (YouTube videos are especially good for this).
Accessibility
Many paper trading sites operate entirely online; you can just use your browser to work with them. Some, especially those with a lot of features, require you to download a separate program or app to run from your laptop or phone.
There's no stark choice as to which method is better. However, it's best to get a platform that works on as many operating systems as possible. Some downloaded programs only work with Windows, and their developers aren't in a hurry to make a Mac-compatible version.
Depth of Information
Paper trading platforms aim to simulate the look, feel, and execution of real online brokerages. That means they should have all the same kinds of charts, graphs, and statistics one finds on sites like TD Ameritrade and Fidelity. This includes common data points like earnings per share, price-to-earnings ratio, price histories, trading volume, moving averages, bid and ask prices, dividend percentages, fundamental analysis — you name it, they should have it.
Versatility
All paper trading platforms allow users to explore traditional investment instruments like stocks, bonds, funds, and options. A select few offer them the chance to investigate alternative strategies, like cryptocurrency or real estate investments. The more choices the best paper trading sites offer, the more powerful they are. Users can use them as deeply or narrowly as they wish.
There are more paper trading platforms now than ever before. A few of them stand out over the rest. Here's our look at some of the very best paper trading platforms on the internet.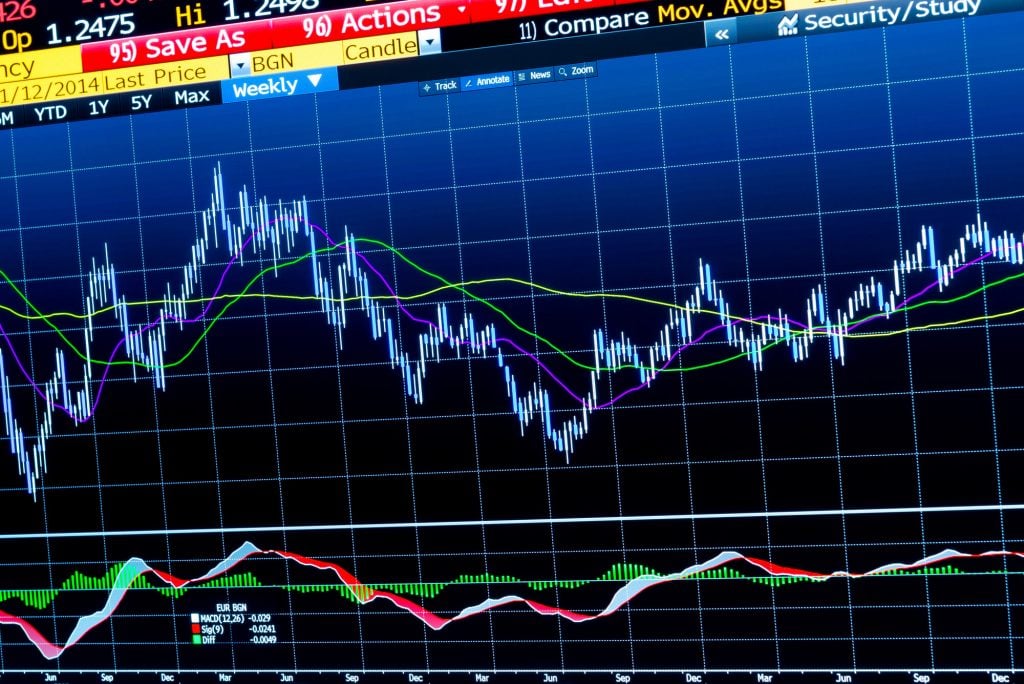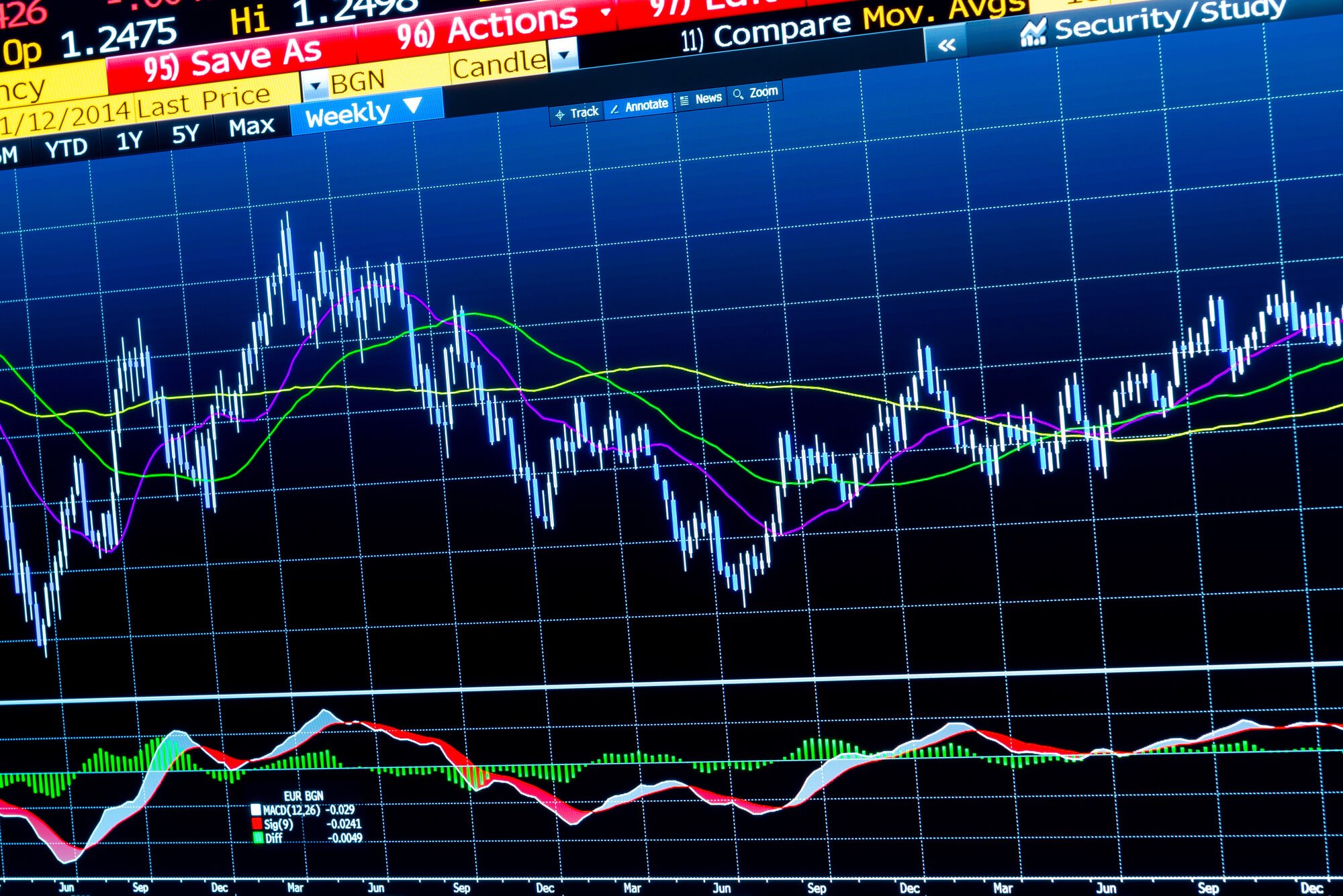 Best Paper Trading Platforms: thinkorswim paperMoney
We'll start with what we believe is the best paper trading site currently available.
thinkorswim is a stock trading platform from TD Ameritrade, one of the leading online brokerage sites in the business. thinkorswim is a very complex app geared toward serious investors who do tons of research. There are data points for virtually every aspect of a given security. You can use it for stocks or options, along with other investment vehicles.
thinkorswim's paper trading service is called paperMoney. (We're not sure what the thinking is behind their diverse uppercase and lowercase strategies, but we digress.) It's as dense and intricate as the real trading experience on thinkorswim. But it's ideal for new traders who want to learn everything they can about the securities market without any risk.
You can download paperMoney as a desktop client or an app. It's available with a free 60-day trial. After signup and installation, you get two $100,000 mock accounts to play with, one for daily trading and an IRA. You can adjust the amount to something else if you wish.
paperMoney's biggest trait is its flexibility. You can set your own watchlist or choose from one of their pre-organized ones. The watchlist serves as a sort of power cell for the rest of the site's features. It's easy to find a wealth of information on a stock by just clicking on it in the watchlist.
You have complete control over your paperMoney experience. Every commodity's screen is customizable and can be outfitted with the gadgets paperMoney provides: News feeds, Level II quotes, and more. You have several opportunities to buy or sell pretend shares from virtually any screen in paperMoney — either by looking it up or right-clicking from a chart or gadget.
And speaking of charts, paperMoney's are phenomenal. It's impossible to list all the chart options they have. Name a common or uncommon data point associated with the stock market, paperMoney probably has an instantly accessible chart for it. These charts are also customizable to find the exact information you want.
One especially neat asset of paperMoney is that it has something to offer for both experienced investors and those needing a little guidance. The pre-made watchlists are one example of this: You can set it up yourself or grab something like the S&P 500 to immediately populate. There's also a stock screener (they call it a "scanner") that helps you find opportunities according to the criteria you set. It's a great learning tool, which is one of the best compliments a paper trading program can get.
When it comes to intuitiveness and comprehensiveness, there's a lot to like about paperMoney. Don't let its daunting appearance put you off. TD Ameritrade offers video tutorials for using paperMoney on YouTube, and they go a long way toward demystifying the process.
Best Paper Trading Platforms:  TradeStation
TradeStation is a platform that's more oriented toward active traders, like day traders. Its paper trading simulator duplicates the look and feel of TradeStation's real trading client. You need to be an existing TradeStation subscriber to access the paper trading client, which means you'll have to pay a $99 annual fee.
The TradeStation paper trading simulator offers the same complex charts and intuitive design as paperMoney. They also provide forums for the overall TradeStation community, so users can discuss strategies and exchange tips.
With its slight focus on day traders, TradeStation's paper trading client offers easy manipulation of practice scenarios. It's probably best for advanced users who may switch back and forth from the TradeStation's real and paper clients to execute transactions closer to real time. It may not be the best choice for new traders, especially since you have to pay a subscription fee. And long-term, "buy-and-hold" traders may find other platforms more useful for their goals.
Best Paper Trading Platforms:  NinjaTrader
NinjaTrader is also a platform that's well suited for active traders. Their paper trader also simulates its real trading platform, although you have to download a standalone client to use it. At this time NinjaTrader only has a client for Windows; if you have a Mac, you'll have to configure it to run Windows with a virtual machine or some other program. It is, however, completely free.
One of the best things about NinjaTrader's paper trading platform is its ability to simulate past performances. This can be especially handy when you're testing how effective a strategy will be. Of course, you can also see how your trading activity plays out in real time. This isn't a very common feature among paper trading platforms, and one of the best things about NinjaTrader.
The NinjaTrader simulator also allows for simulating cryptocurrency securities. Many of the top paper trading sites either don't deal with crypto at all or place restrictions on trading it. NinjaTrader offers it straight up, which its user base of active traders probably appreciates.
Best Paper Trading Platforms:  Warrior Trading
Warrior Trading is a financial educational service, not a working brokerage. Their paper trading service is available as an added feature to users' subscriptions, which cost a lot (nearly $1,000 just to sign up). You do get a lot for that fee, but it's obviously a large one.
Their paper-trading platform is pretty compelling. What makes it unusual is it's essentially a collaborative project between Warrior Trading, Nasdaq, and the New York Stock Exchange. This makes it especially robust for Level 2 trading, a system devised by Nasdaq that evaluates stock momentum more closely.
Given the educational nature of Warrior Trading, it's not surprising to find it works better for new and novice investors. More seasoned investors may also enjoy the Warrior paper-trading experience since it's highly intuitive and easy to use.
Best Paper Trading Platforms:  HowTheMarketWorks.com
HowTheMarketWorks.com bases its entire business model on stock simulation. In fact, it was one of paper trading's original trailblazers, among the first entities to launch one. As its name implies, HTMW is oriented toward educating new investors on the ins and outs of the stock market. Many of their educational modules are free.
One unusual aspect of HTMW's paper trading service is that it has a competitive component, similar to fantasy sports leagues. You can choose from the games they design or build one of your own. Every new contestant gets $100,000 in virtual cash to work with.
Best Paper Trading Platforms:  Webull
Webull is a brokerage that caters to the smartphone generation of new investors. Their paper trading app is much more pared down than the more robust offerings from thinkorswim and TradeStation. Their full-on desktop simulator is closer to those competitors with more charts and graphs, but it's still a more streamlined experience.
Webull's smartphone simulator might be the paper trading app of choice for new investors who just want to learn the mechanics of trading. The desktop client is a good step up for those who don't want to get overwhelmed by data overload. And experienced investors may like Webull for quickly running scenarios at a high level.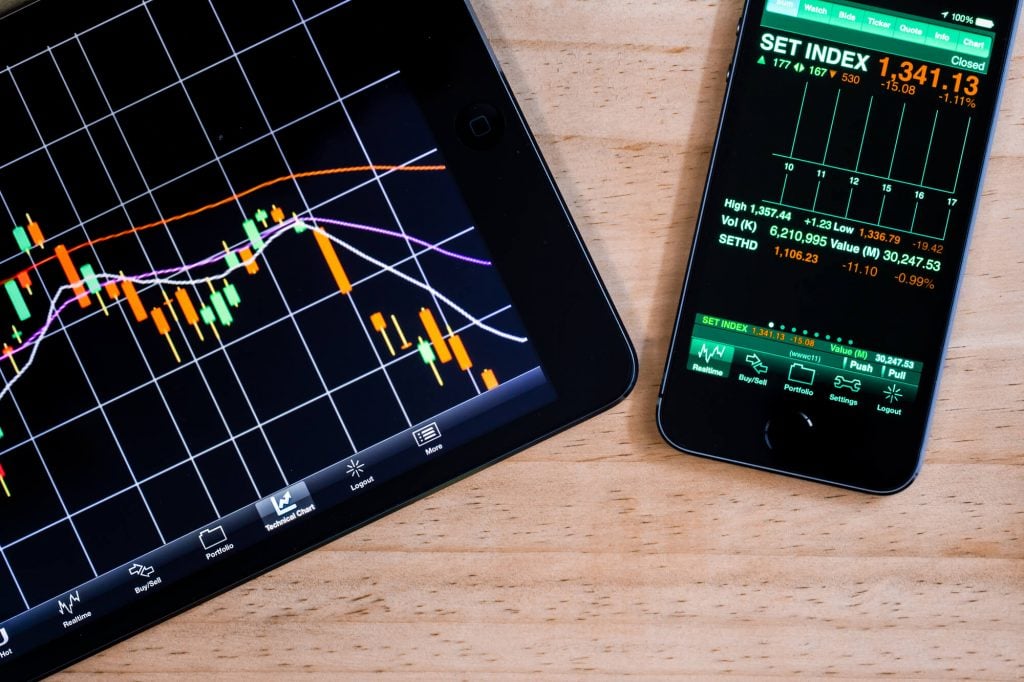 Gorilla Trades: Great on Paper and in Practice
For more than 20 years, Gorilla Trades has helped new and experienced investors made the best decisions for their portfolios. Our data-driven stock picks represent the most promising short-term investments that can build your net worth in a hurry. We'll give you full statistical analysis, precise buying and selling points, and a community for exchanging new investment ideas. 
To find out more for yourself, contact us to start a free trial.