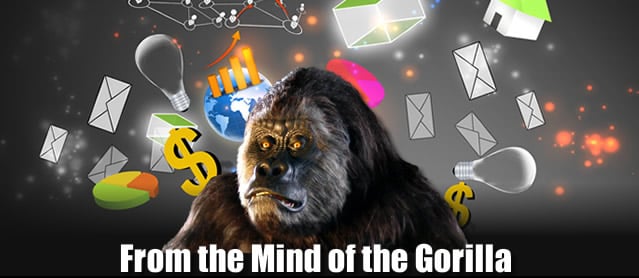 Do you know the single FASTEST way to get rich on Wall Street?
Yes? No? Maybe?
Here's a clue: we've all seen it happen…
But not all of us have had the chance, good fortune, or good timing to be a part of one of these epic cash-churning events.
Have you figured it out yet?
I'm talking about buyouts…
There isn't a faster way for investors like us to make a healthy chunk of change than when one company buys another – big fish eats smaller fish – and it's every investor's dream to be on the selling end of a high-priced buyout.
It's not uncommon for stocks to see overnight price surges of as much as 30% or more once the rumors of a buyout start swirling and early shareholders wake up to the best kind of news.
The hard part is finding said buyout prospects before the rest of the mainstream investing world – in fact – it's an almost impossible task to sniff out these kinds of stocks, let alone figure out the timing of the biggest profit window.
But that doesn't mean it can't happen.
For instance, let's discuss for a moment, Siemen's recent takeover of Mentor Graphics (MENT)…
This little known, but extremely popular software company seemed to be on the offering block for years – with plenty of suitors trying to grab this hidden gem for their own devices.
After successfully battling back a few takeovers – some thought that Mentor Graphics would continue running business in its current form going forward…
Those people would be wrong.
As world wide giant, Siemens, brought just over $4 billion to the table – which was an offer MENT just couldn't refuse.
Siemens saw MENT as a strategic acquisition in their "Vision 2020" strategy – which is an entrepreneurial concept that positions this worldwide giant to consistently occupy attractive growth fields, sustainably strengthen their core business and outpace their competitors in efficiency and performance.
Meaning Siemens is making a push to be one of the true leaders of the digital age going forward.
But that's neither here nor there…
What we want to know is when should we have started paying attention to this company and how much could we have made if we did?
Some say 2011 would have been a good time – when news broke of Carl Icahn winning (and ultimately bowing out of) a proxy fight to get three board seats at
Mentor Graphics…
And they would be right…
You could have gotten in for as little as $9.62 per share…
Another good time to buy would have been at the beginning of 2016, when you could have gotten in around $17.38 per share.
But those longer-term holds can be risky. Making dough in the markets often comes down to liquidity – so locking your money up for most of a year can be a tough pill to swallow for some investors.
If you got in on the 9th – just a few days before the buyout was announced – you'd be sitting on a FAST 22% gain!
Not too shabby!
You're probably wondering why I didn't recommend MENT before the news hit…
In this particular instance, MENT just did not meet my system's strict technical requirements. That being said, while GorillaTrades may have missed out on this one – my next recommendation could be even BIGGER!
Like earlier this year, when my proprietary system found Valspar (VAL) before it was announced that Sherwin-Williams (SHW) planned to acquire the company; netting GorillaTrades subscribers a +32% profit in less than 2 months!
More recently, the GorillaTrades system identified Medivation Inc. (MDVN) just a few short weeks before it was announced that Pfizer (PFE) planned to acquire the company; netting GorillaTrades subscribers a quick +26% profit in less than 3 weeks! These are just a few examples from this past year!
It's the beauty of my risk-adverse system…
We get in fast, often get out fast (several weeks to several months later), and hopefully profit big.
I'd love to have you join us on the next one, but I understand if you decide to continue down your own path. Just know the offer is always open.
Until next time…
"People often remark that I'm pretty lucky. Luck is only important in so far as getting the chance to sell yourself at the right moment. After that, you've got to have talent and know how to use it." – Frank Sinatra