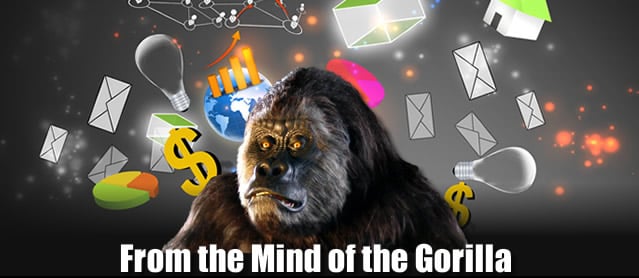 "For everything, a season…"
While this quote may have biblical origins, it doesn't mean we can't apply it to the financial world.
Especially when it comes to buying and selling stocks. Timing is everything and knowing when to get in and when to get out is the most important thing to know for an investor…
Especially when the "Big Dump" is coming.
You're probably wondering, "Big Dump? What's a 'Big Dump'?"
Well, it's a well known fact that at the end of each and every year – many investors sell stocks that have declined in value throughout the year during the last trading days of the year.
They like to "trim the fat" so to speak in order to claim those important capital loss tax breaks.
It's important to take advantage of these tax breaks in order to offset any losses that may occur throughout the year – it's one of those "loopholes" a lot of people claim that the rich take advantage of…
But, what many of these people don't realize is that these loopholes are for EVERYBODY.
It isn't just the rich that can cover their losses in this way…
It's something anybody can do if they have enough money invested in the markets with enough recorded losses over the course of the year.
But I'm not here to give you tax advice – I'm no accountant…
What I am here to do is warn you that the "Big Dump" is coming and that you may want to take a close look at your current portfolio and figure out which of them could be candidates for dumping.
The easy way to spot them is to pull up their chart and see how much the stock has gained or lost in value.
Some of them will be marginal…
But you can bet that any long standing stock that has seen some loss could be on the chopping block.
You may be holding onto a stock for sentimental reasons…
You may be holding onto a stock because you're hoping it can recover any of the losses you may have accrued…
Or you may just have forgot about the fact that it's even in your portfolio!
Regardless of reasons why you may be holding onto a loser – the simple fact remains that if it's lost value throughout the year – there's a big chance it may lose a LOT more in the next couple of weeks.
Luckily, GorillaTrades doesn't tend to have this problem…
We typically get in and out of a lot of my recommendations before we have time to get emotionally attached or make (or lose) too much money.
That's one of the greatest things about my risk-adverse trading system – it does all the work for you! You don't have to figure out prices or stop losses…
Just follow the recommendation and all will take care of itself!
That way you won't have to worry too much about big or even little dumps in the market!
We'd love to have you with us for our next pick!
Consider joining GorillaTrades today – you won't be disappointed!
"The general who advances without coveting fame and retreats without fearing disgrace, whose only thought is to protect his country and do good service for his sovereign, is the jewel of the kingdom." – Sun Tzu