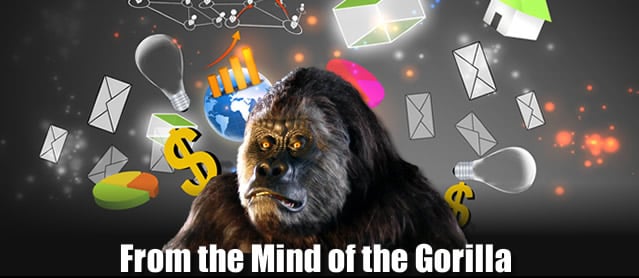 When you hear the term "Big Oil" what's the first thing that comes to mind?
If you ask this question – you generally get one of two answers:
Oil…
Or money.
There's a reason for this – as oil and money – seem to go hand in hand. Just look at the oil barons of the late 19th and early 20th Centuries…
Or look as the Middle Eastern oil belt.
However, it seems like at least ONE company in Big Oil is trying to change what you think about the term as it has just done something so completely out of the box…
You have to wonder what the company's management is thinking.
You'll never guess what one of the biggest oil companies in the world has just announced…
As I said, when you think of "Big Oil" – oil and money seem to be the most popular first thought of 99% of those you'd poll.
I mean, you don't think "environmentalists" …
Or "philanthropists" – you think oil, money… maybe even greed.
What you DEFINITELY don't think about is "green" energy…
But that may be about to change.
Why?
Because BP (BP) recently announced it bought a stake in one of the world's biggest green energy projects.
I know what you're thinking…
"What? Is the world coming to an end? Did hell freeze over? Are cats and dogs living in harmony? How can an oil company go 'green'?"
Well, I'm here to tell you – that while it may seem counterintuitive – but I can assure you, this isn't out of some kind of altruistic shift towards a commitment to a cleaner environment for BP…
It's about ensuring it has a revenue stream in the future.
BP understands that for it to survive as a company over the next few decades that it's important to start diversifying now – while slowly letting its oil and gas projects go the way of the Dodo.
No, this doesn't mean that BP is moving out the oil and gas industry…
It will continue to develop new projects – it would be crazy not to.
It just means that more and more of its resources will be shifting AWAY from oil and gas as the commodity becomes more and more unneeded.
So, in order to prepare for the future, BP is expanding into, solar, wind and hydrogen.
BP announced that they were acquiring a 41% state in an unnamed solar, wind and hydrogen project in Australia…
A project that will cost a whopping $30 billion to develop.
The project's stakeholders are hoping the project will produce around 1/3 of Australia's ENTIRE generating capacity with the solar and wind arm…
And at least 1.6 million tons of blue hydrogen every year.
And, as if to put an exclamation point on BP's new direction, the company announced that it sold its stake in one of the biggest oil reserves in the world – the Canadian oil sands…
For what is being considered a STEAL – at just $1 billion.
So, this move isn't just a one-off – it seems BP is slowing doing what it can to facilitate this move towards greener energy.
Sounds smart, right?
It's industry is dying a slow death – better to be ahead of the curve on energy seems like a good move…
French oil and gas company, TotalEnergies, also recently announced that it is planning to buy a 25% stake in green hydrogen business – Adani New Industries.
This move of Big Oil into hydrogen may be the next big energy trend…
Which is why analysts are expecting the global output of green hydrogen to jump 18 times to about 12 million tons a year by 2030.
That's a LOT of hydrogen.
If the oil and gas companies are moving in this direction – it would be prudent of investors to maybe keep an eye on this suddenly exploding market.
Which is why we're talking about it right now…
So you're informed early.
Now, while we haven't seen many hydrogen companies pop up on GorillaTrades' radar – doesn't mean they won't.
Believe me – as soon as they do – GT subscribers will be the first to know…
Which is why I'm urging you to become a subscriber today – you don't want to miss out on one of these gems when they come up in our trading matrix.
However, we understand that some people are solitary creatures and would rather walk alone…
Just know we're here when you need us.
Until then, keep your eye on green energy – it looks like it's the next industry to hit.
"If you focus on results, you will never change. If you focus on change, you will get results." – Jack Dixon