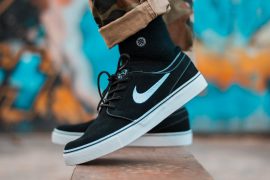 Chances are you'll find the familiar Nike "swoosh" logo in your shoe closet or workout drawer. But should you include Nike in your stock portfolio?
Despite record-setting inflation, the company has demonstrated strong resilience and innovation. This guide will give you some reasons to consider buying stocks in Nike, then show you a strategy for buying Nike stock.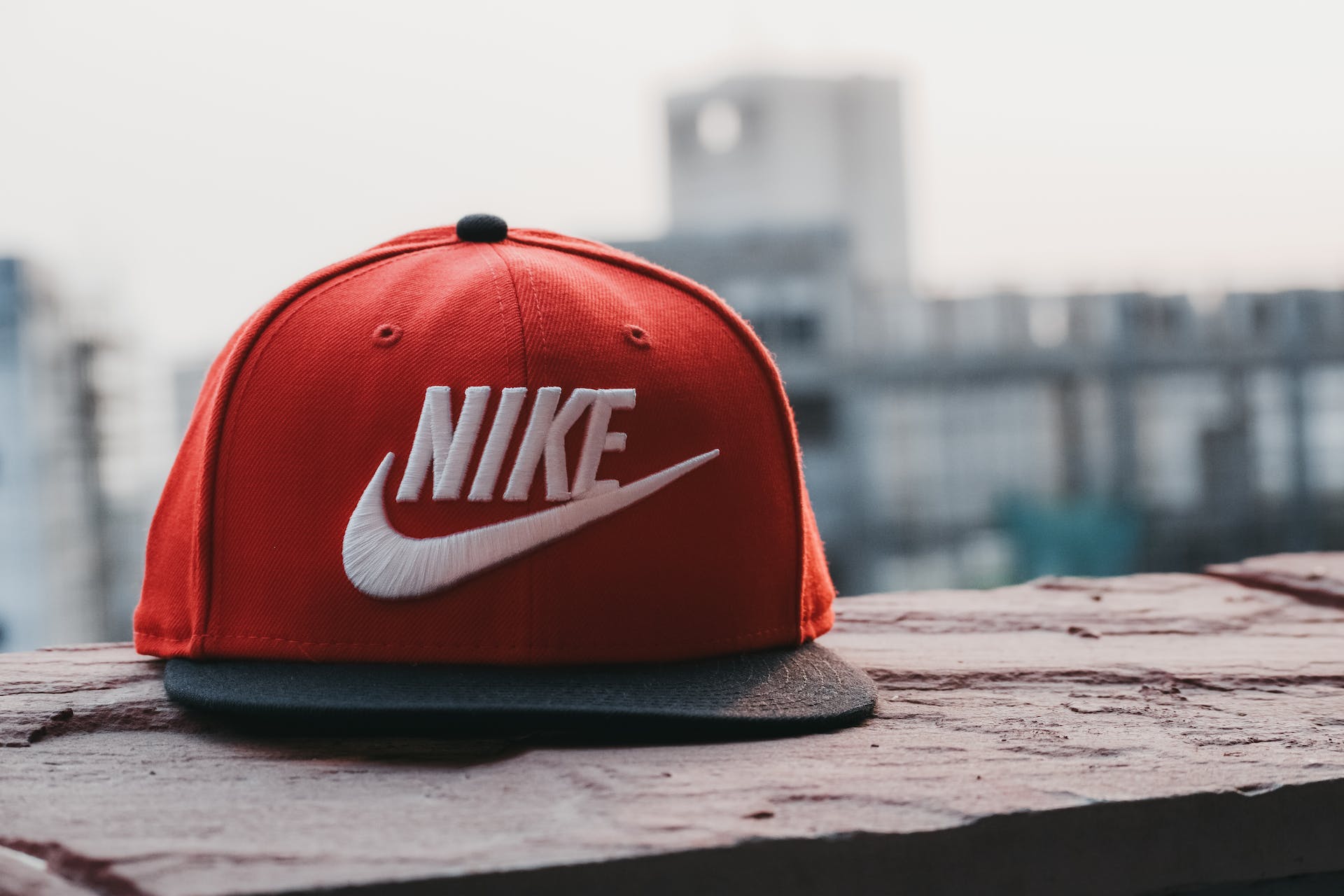 Is Nike a Good Stock to Buy in 2023?
All economic indicators show that Nike (NKE) is a good stock to invest in. And given its strong history as a retail giant, Nike stands out as an excellent buy-and-hold option for long-term investors. Here are three reasons why Nike can make an excellent investment in 2023.
Nike's Inventory Is Returning to Normal
In previous years, there was a lot of concern about Nike's inventory levels, especially amid the global supply chain crisis. But in the years since, Nike cited another inventory problem — having too many outdated items that aren't selling.
Since then, the company has cleared its excess inventory and successfully weathered the supply chain crisis, which is returning to normal. As a result, Nike enjoys a balanced inventory capable of meeting rising consumer demand.
Consumer Demand Remains High
In 2022, industry analysts were wringing their hands about Nike's future, predicting that record-setting inflation would put a dent in consumer demand for athletic apparel. But the numbers tell a different story.
Though the current price of Nike stock may be a bit undervalued, the revenue at the close of Q2 was up 17% year-over-year, with non-GAAP earnings of $0.85 per share. And in the third quarter, Nike saw 14% growth, outperforming its competitors.
This seems to indicate that their inventory reduction tactics have paid off, and it also shows that consumers aren't putting aside their purchases even as the cost of living rises.
Additionally, with China's COVID-19 lockdowns ending, the company can expect to see more international sales.
Nike Outrunning Its Rivals
Nike faces heavy competition from rivals such as Adidas and Under Armour. But Q3 figures show that the company is outperforming these other brands, and the shareholder return is 105% while rivals are dropping.
This may be a reflection of some industry missteps, such as Adidas' partnership with Kanye West, though it could also be a reflection of enduring consumer confidence in the sportswear icon.
How Much Does Nike Stock Cost?
In the last 52 weeks, Nike stock has traded within the range of $82.22 to $131.29. Currently, the price hovers around $105 per share.
This may actually be a bit undervalued for Nike, given that they are only at around 80% of their 52-week high. Therefore, investors may want to use this opportunity to invest in Nike stock while the price remains comparatively low.
How to Buy Nike Stock
Want to learn how to invest in Nike? Stock market investors can rely on several strategies. Here are some tips for buying stocks in Nike.
Do Your Research
Always do your homework before buying stock in any company. You want to investigate the company's past performance, current leadership, and future prospects. That's true regardless of whether you're investing in a hot new startup or an established company like Nike.
Make sure to look at Nike's net revenue and management team, as well as the industry's expectations and challenges. Some of these factors have been explored above, but you'll need to stay on top of future developments to monitor new developments.
Set a Budget
Never invest more money than you're prepared to lose. That's especially true for individual stocks since they carry greater risk than buying stocks as part of a diversified fund.
Some investing experts recommend only investing around 10% in individual stocks while you sink the other 90% in things like mutual funds, index funds, or ETFs. That's good advice since these other investment vehicles will give you greater security and diversity than you'd achieve simply by selecting your own stocks.
Open a Brokerage Account
To buy Nike shares, you'll need to open a brokerage account. If you don't already have one, don't worry — it's easier than you think. Some might even say "too easy," judging by the number of online brokers that have popped up in recent years.
To narrow your list of options, look at things like:
Trading commissions
Account minimums
Brokerage fees
Investment selection
Some platforms also allow you to make "paper trades," where you practice your trading strategy, as well as additional tools to research and monitor your investments.
Invest in an ETF
When buying stock in Nike, you don't necessarily need to purchase shares of the company on its own. Nike shares are available as an exchange-traded fund (ETF).
In fact, the ETF with the highest percentage of Nike shares is the SPDR S&P US Consumer Discretionary Select Sector UCITS ETF, though it's not the only ETF that contains Nike.
The advantage of a fund is simple — it provides shares of the desired stock while also balancing that investment with other companies from a wider range of industries. This helps you achieve immediate diversification, protecting your total investment portfolio in the event the athleticwear industry experiences a downturn.
Buy Nike Stock Directly
On the other hand, investors can still purchase shares of Nike stock directly rather than as an investment fund.
The advantage of this is that you'll have total control over how many shares you purchase and how and when you sell your shares for a profit/loss.
You can purchase individual stocks from any broker or through any brokerage platform, though, as mentioned above, you may want to investigate methods to diversify your portfolio to mitigate risk.
If you already have a mutual fund, index fund, or ETF, it's relatively safe to invest in an additional stock or two without exposing yourself to undue risk.
Choose the Right Purchasing Plan
You can purchase Nike stock directly using a market order. But knowing how to invest in Nike without paying too much is important. One way to do this is by placing what's called a "limit order." You specify the price you're willing to pay per share.
For example, you might place a limit order for Nike at $100 per share, and your order specifies that you wish to purchase 100 shares. This means that the order will only be executed if Nike shares drop to that price (or below), and you'll only spend a maximum of $10,000. If Nike stock never drops, your order is never executed.
Another method is the dollar-cost averaging method. Instead of buying 100 shares all at once, you'll buy 10 shares today, then another 10 a day or two later, and so on.
This means you'll pay different amounts for each "batch" of 10 shares, but the idea is that, over time, you'll pay a reasonable average rate rather than get burned by a sudden price fluctuation the day after you buy all 100 shares.
Monitor Your Investment
Again, regardless of what company you invest in, you need to monitor your purchase. Nike, thankfully, is a buy-and-hold stock, which means that it reflects a stable, established corporation.
But that doesn't mean you shouldn't refine your investment strategy based on the company's performance. Using a stock research site can help you monitor your investment and make additional choices as the market dictates.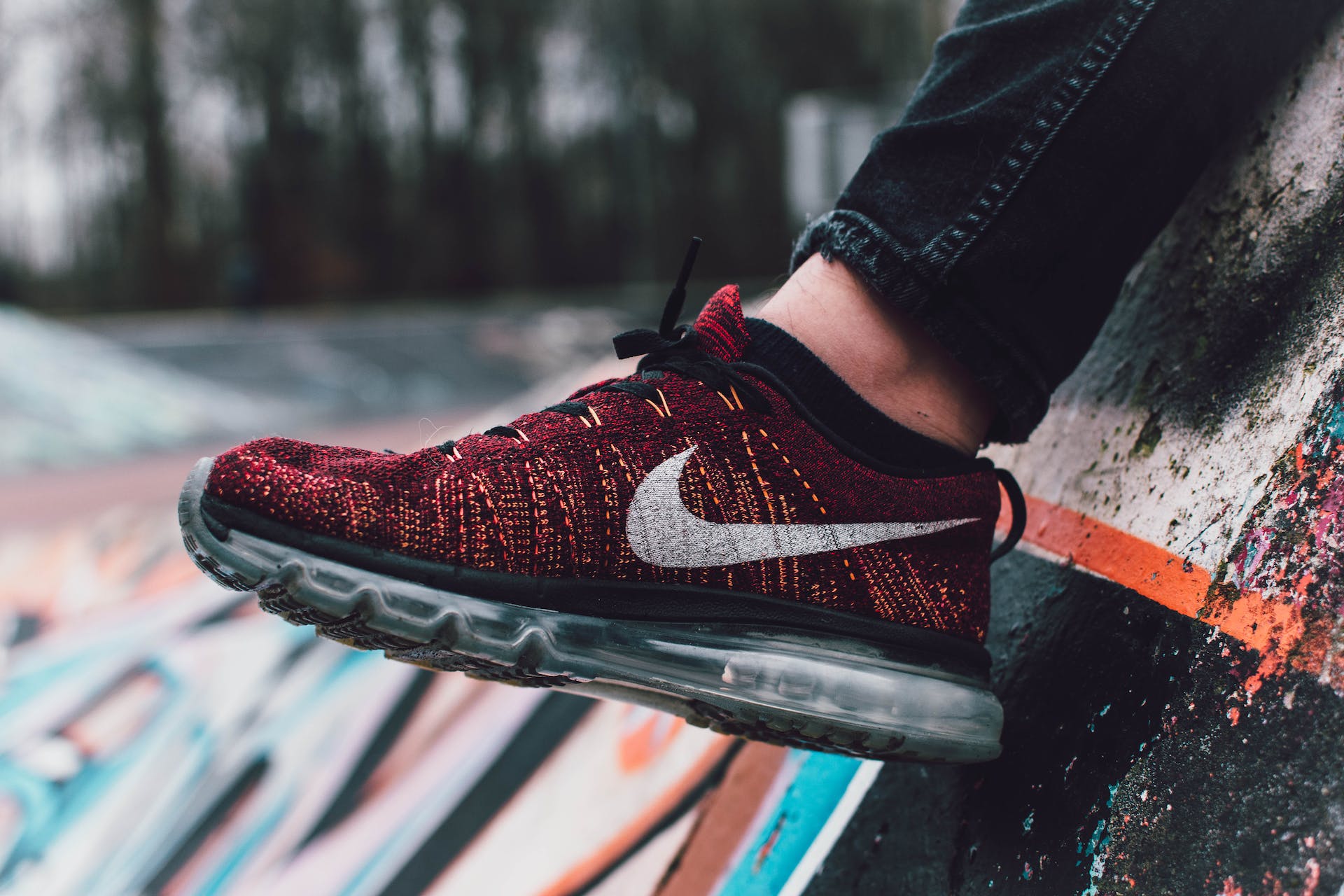 Want More Stock Picks?
Nike is an excellent stock, but so are many others. Gorilla Trades can help you discover new investment opportunities that could be right for you. Sign up for a free trial, and we'll send you 30 days of stock picks so you can unlock your investment potential.