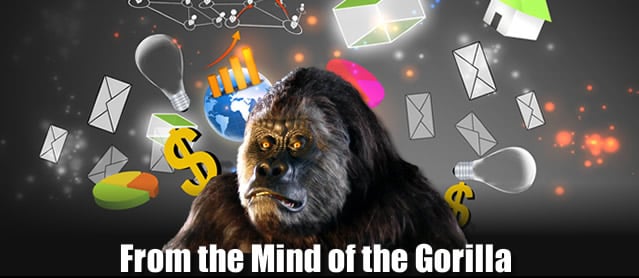 Can you ever be "rich enough"?
Some people say there's never enough money in the world to make people happy…
While other say that having money doesn't make you happy – it makes you a slave.
But who's right?
Well, it all depends – however, after being on both sides of the fence – I'll take having money over NOT having money any day of the week.
Is there enough money to make somebody happy? Apparently, yes… there is – and that amount is $200 billion dollars – as that is the net worth of Jeff Bezos, who has decided to step down from his CEO post at Amazon (AMZN).
Was this a smart move?
Time will tell…
But if you're wondering which direction the company (and stock) will be headed after this HUGE move – keep reading, odds are you'll probably be shocked by what you hear.
Now, Jeff Bezos deciding to step down from his position at the company he started is HUGE news…
And the reverberations are bound to be felt all over the market once the news finally settles in – but for now, there doesn't seem to be much movement yet – not even with Amazon stock.
Sure, after the initial announcement on Wednesday, shares dipped less than 4%…
But already started recovering by Friday.
Some are wondering why Bezos – who keeps battling with Elon Musk for richest man to ever exist – has decided to move forward from his post…
And the answer lies with the Tesla (TSLA) founder himself.
Like Musk, Bezos wants to concentrate on HIS space exploration company, Blue Origin…
Whether this is to be in direct competition with Elon or just because he's grown bored with his job at Amazon – regardless of the reason – Bezos will be handing the reins over to Andy Jassy.
While many Amazon shareholders are nervous – they may not need to be…
Jassy is MORE than capable of running one of the world's THIRD biggest company (yes, third, coming in behind oil and gas giant, Sinopec Group (SHI) and Wal-Mart (WMT), Amazon's biggest competitor.
Jassy is the head of Amazon's Web Services – which is one of the companies fastest growing revenue streams – as more and more companies are signing on to use Amazon as the host of their websites.
It's a move that has paid all sorts of dividends for Amazon…
As its revenue topped $100 billion in the fourth quarter for the first time ever – with a whopping $125.56 billion and DOUBLING Wall Street's predictions of earning by almost DOUBLE.
While it was Bezos' company and his decision to allow Jassy to do his thing…
A lot of this growth is due to Jassy as his division in the cloud services arena brought in $12.7 billion – so to say that this guy is a worthy replacement would be an understatement.
When your division's revenue's jump 28% – it's a pretty good indicator that you know what you're doing…
And Jassy knows what he's doing.
However, that doesn't mean it's going to be smooth sailing for the new CEO…
There will most likely be a pullback in those revenues in the fourth quarter due to more places around the company opening up from their pandemic lockdowns.

Regardless of the slowdown, Amazon STILL expects to see sales grow between 33% and 40% year over year – and this is what they're calling a "slowdown."
It boggles the mind…
And it's something that most investors just can't grasp – which is why the shares sort of stagnated for a couple of days…
Even after Susquehanna elevated its projected price target from $4K up to $5,200 – the retail investors still didn't jump on – but something tells me they're going to regret it.
The Gorilla has ALWAYS thought that the Amazon was a solid investment…
In fact, it's a current GorillaPick…
Sure, it comes at a hefty price – but if shares look to almost DOUBLE over the next year – isn't it worth to find a way to add a few shares to your collection?
If you have the opportunity (and the means) to pick up shares of Amazon — even if it's just fractional shares, like the kind you can buy on Robinhood and other online brokerage firms — it's well worth the investment.
And with investors kind of hesitating to see where things go – there's not a better time to get in than now!
Now, as I said, GorillaTrades has pulled trigger – as we like our profit opportunities to be both big AND fast – and Amazon should do just that…
If you'd like to see the other picks that GT puts out – I urge you – to consider becoming a subscriber today…
You won't be disappointed.
However, we understand those that like to forge their own path – and know that joining GT isn't for everybody..
Either way, give Amazon a good look – you may see it's the perfect fit for you!
"If you decide that you're going to do only the things you know are going to work, you're going to leave a lot of opportunity on the table." – Jeff Bezos