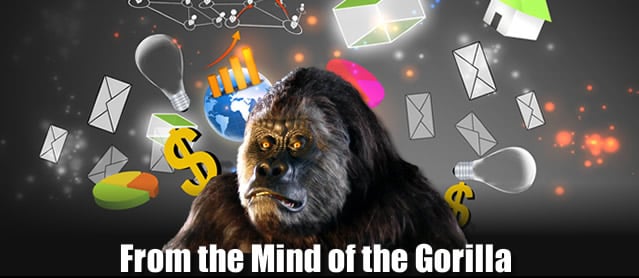 Well, one of our biggest worries is coming through…
As Russia invading Ukraine brings all nations closer and closer to another global conflict – fear and uncertainty grip our world.
That fear and uncertainty bleeds into all the aspects of our society…
With it having a drastic impact on the global markets so far.
Investors are nervous – and rightfully so – the impact that the war in Ukraine is going to be felt no matter how swiftly the conflict ends…
And in times of uncertainty people tend to move away from risk-based investments like many prospects in the tech world and more toward asset-based investments.
Commodities such as oil and precious metals tend to get more attention – and that's something that happened almost immediately after Russian boots hit the ground.
Which is why today – we're going to look at a way to protect your wealth and even grow it by building a "golden" fortress…
I wanted to start this off by saying, I'm not a "gold" guy.

When it comes to wearing jewelry – which I don't do too much – I seldom wear gold…
I've just always preferred silver. In fact, the jewelry I do own is almost exclusively silver – I just like the way it looks with my skin tone better.
Maybe it has something to do with the Lone Ranger – one of my childhood heroes that only shot silver bullets to take down the bad guys…
As Austin Powers would say, "It's not my bag, man."
That said, while I don't like to wear gold, I prefer it over other precious metals when it comes to investing.

Why?

Because the world prefers gold. End of story. By giving it a higher value than almost any other commodity out there – it just makes sense to invest in what world gravitates toward.
As a commodity, the price of gold fluctuates with the economy…
In bull markets, asset-based investment commodities like oil and gold
are rarely the best places to grow your money – sure, they'll gain value here and there, and if you find the right company, you may even get paid some dividends–but for the most part, bull markets tend to shun commodities as a whole in favor of those high-growth prospective technology plays.
The opposite could be true during a bear market.

Now, it's important to understand that we're not in a bear market, and we might not be for quite a while still.

In fact, we're only in a correction.
But with the war in Ukraine heightening fears of even higher inflation – a bear could show up – which may be why gold prices moved higher as traders sought safe-haven plays after Russia's unprovoked attack.
Spot gold prices jumped up 2.1%, to $1,970 an ounce, which is close to its one-year high, and it comes alongside a major risk-averse selloff that seems to be going on throughout the global markets due to Russia's aggression.
How badly did the markets do during the attack?
Russia's main stock market tanked about 45% at the open.
Markets in Europe were also feeling the crunch, as people started worrying about the growing oil issue and what a war with Russia would do to global crude prices.
However, when it comes to gold, the precious metal has had a pretty good 2022 already, and the war in Ukraine has only added to its luster.
Gold prices have grown by about 8.3% and the SPDR Gold Shares ETF is up 4.3% since early January.
This is important when you keep in mind that the S&P has recorded a LOSS of 11% over that same time frame.
But, if you were looking for a way to start building a golden fortress – a commodities and asset-based investment compound for you portfolio – you may want to start with Barrick Gold (GOLD)…
As shareholders of which witnessed a jump of 18% over the past month.

That's a big run…
And indicators show that the upward trajectory of this company may just be starting – as history shows how the stock market reacts in troubling times.

Barrick Gold CEO Mark Bristow explained, "The last 50, 60 years gold has always been a stabilizer in a portfolio. You should have around 5% of your portfolio in some sort of gold package. That really helps you through difficult times."

And it seems we are entering into those difficult times…
Which is why you may want a little more help with your trading as we transition.
GorillaTrades is here to help – remember – our trading matrix was created to ONLY make recommendations on data and numbers…
Not fear or anxiety.
We'd love to help you through what could be some rough waters coming up.
Of course, if you'd rather go it alone – we understand…
Just remember, we're always here to help.
Until next time, let's all send out positive thoughts and prayers for the people of Ukraine – hopefully this war will come to an end through much more peaceful means.
"Gold loves to make its way through guards, and breaks through barriers of stone more easily than the lightning's bolt." — Horace