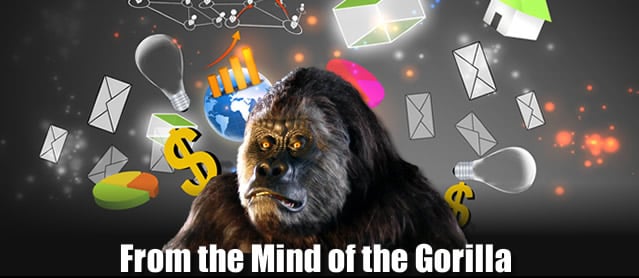 Bet that got your attention…
But when I say Disney is on fire – I don't mean the happiest place on earth – I'm talking about the company's stock: DIS
The House that the Mouse built is KILLING it…
But do you understand why?
More importantly…
How long is this good turn going to last?
Of course, that's the question that every investor asks when it comes to the whether or not one of their stocks is going to continue to perform for them.
Disney has had some ups and downs lately…
So… will this upturn last?
Again, isn't that the answer we all want to know?
Imagine if you had advanced knowledge of which stocks were going to soar and which were going to drop? You'd be the richest man alive – but asking this question about Disney is actually more answerable than most stocks.
The way Disney is structured with its vast array of revenue streams – some analysts have become fairly consistent when predicting what will happen to Mickey's company.
I always find it easier to start with what we do know in order to figure out what me MIGHT know is coming up…
So, let's talk about some simple facts about this perennial money-maker.
Since December of 2019 – Disney stock is up 28% – not bad if you're a long-term "buy and holder" – however, over the last 8 months – the stock is up 5%…
Something not easy for a company that size.
Obviously though, neither gain is anything that'll turn heads – nor is it anything to shake a stick at…
But after a recent earnings report – it seems that Disney is about to possibly push higher than anybody thought possible.
Revenue of $17 billion versus $16.76 billion targeted…
Disney+ Subscribers: 174 million versus 170.3 million expected…
Which lead to a stunning earnings Per Share of $0.80 reported versus the targeted $0.55.
That's one hell of a performance…
Even more, the company even surpassed Wall Street's Theme Park revenue expectations as people were so happy to get out of the house after the COVID-19 restrictions – that they flocked to the Happiest Place On Earth…
With per-capita guest-spending during this most recent quarter surging past pre-pandemic levels of 2019.
The only hitch in Disney's giddy up?
The same hitch that's in EVERY company's giddy up right now – the uncertainty of what may come with the recent surge of the COVID-19 variant.
Or should we say "variants" as there seems to be more than just one floating around out there.
Which is something that Disney has expressed some concern about…
Though it has less to do with public attendance and more to do with larger groups and conventions.
Company CEO, Bob Chapek said, "In terms of the impact of the Delta variant, we see strong demand for our parks continuing. The primary noise that we're seeing right now is really around group or convention cancellations… But on the whole, we see really strong demand for our parks."
That makes sense…
Most businesses are delaying opening up do the variant strain(s) of COVID – and that being the case – they've decided to try and keep their employees safe and keep group activities and gathering to a minimum.
Luckily, the general public doesn't feel that way and are returning to the parks in droves.
That's good news for Disney…
But even better news for shareholders is the fact – Disney is on FIRE – there's an incredible demand for every aspect of the company, from movies, to shows, to the parks.
It's like Disney has the Midas Touch right now…
And there are no signs that touch is going to disappear.
Even if you weren't able to get in over the past few years – the fact of the matter is – getting in now might be just as good.
Disney's future looks bright…
So you may want to take a look at jumping in sooner rather than later.
Or…
You can wait until the next round of GorillaTrades' picks come out and find a different gem that may hold even MORE potential than Disney…
Though, you have to subscribe in order to get first crack at our next recommendations, which is why I'm urging you to do so today!
How's the old saying go? Better to be there than be square?
Though, we do get those of you who would rather do their own heavy lifting – and for those of you that do – just know we're here if you ever need us.
Regardless, take another look at Disney – it may be a good move for you.
"If you can visualize it, if you can dream it, there's some way to do it." – Walt Disney