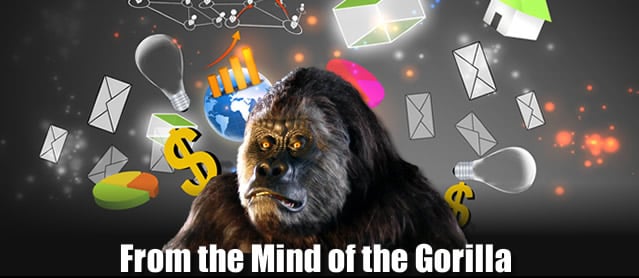 Just when everybody was ready to freak out and pull their money out of the volatile market – the TRUE measure of the economy comes out and saves the day.
But it was a rough month, wasn't it?
People started panicking…
They started blaming the market volatility on a slowing economy due to all the different policies the President has set forth…
The mainstream media was full of stories about trade wars, Federal Reserve rate hikes, and government shutdowns – but very few of them seemed to take a good hard look at how the economy is really doing.
The latest jobs report PROVES that the economy is still humming, regardless of what people may want to believe…
The only question is – what does it all mean?
First… how good is the economy doing?
Well, in December – there were 312,000 jobs added, we also had a 3.9% unemployment rate, a 3.2% wage growth rate and a 63.1% labor participation rate.
Those are all incredible numbers…
So what's the deal? Why is there so much market volatility?
If the economy is zooming along but we're still having to deal with uncertainty in the markets – where does that leave us, the investors?
Well, I'll tell you…
Yes, while it's true that a lot of the uncertainty comes from the fact that we really don't know where the trade war is going to bring us – it's not the sole factor.
We're all skeptical of where this fight is going to take us – but then again – it's hard for many of us to see the big picture.
We're only looking at what's happening now…
We're only seeing how the volatility is affecting our portfolio right now…
But, if the newest jobs report is right, and many different experts believe it is…
Then the trade war really isn't having that big of an impact on the economy yet.
So, let's take a step back…
If the trade war isn't really affecting the economy at this point – and the government shutdown is too new for it to have much of an effect either – what could it be?
Well, there's something that many people don't want to acknowledge – but happens often.
The truth is – there is a lot of profit to be made during panics.
We've all heard the old Rothschild adage, "the time to buy is when there is blood in the streets…"
And I fully believe that we're experiencing a bit of this "manufactured panic."
Now, before you ask, no… I can't tell you who is responsible…
Nor can I tell you what started it or when we started to see the effects of it.
There's probably not some clandestine group of people behind this "false" panic – it's probably just a collective fear spurned on by uncertain speculation from the so called "experts…"
So, no, I don't know the who, the what, or the when of this economic climate…
What I CAN tell you is the "why" it's happening – and I think it all comes down to profit.
There's a hint of worry out there…
Just a touch – but it's enough that people are willing to believe anything they're told. And because nobody really knows the real reason for the spike in volatility – they speculate why it's happening and latch onto the most logical explanation.
They say, "Oh, Trump started a trade war – that must be it," or "Oh, the Fed is raising rates again, that must be it!"
And while they're not wrong…
The truth is that they're not right either.
They don't KNOW the reason – so they can only guess – and their speculation is what's causing uncertainty.
If you have 10 different experts on – you're going to get 10 different opinions – and because nobody can agree, that's where our uncertainty stems from.
And people are getting rich from it.
And here's a little secret…
We can too.
GorillaTrades was created for instances exactly like the one we're experiencing now. I was sick and tired of stabbing blindly in the dark. I don't have the background or knowledge of Warren Buffett – so I looked for an easier way to pick winning stocks.
GorillaTrades was created in response to uncertainty.
GorillaTrades subscribers don't have to listen to the talking heads on TV or try to speculate about which stocks are going to experience a bump or drop…
They simply read an email – consider buying the stock – and then set their stop loss and profit targets.
We make it simple…
GorillaTrades takes the guesswork out of investing. We simply go by what the hard data tells us.
We don't listen to rumor or conjecture…
We just let the system do the work for us.
I can show you exactly how it works – but the only way I can do that is by having you become a member.
Give it a shot!
Say goodbye to uncertainty…
Consider joining GorillaTrades
"If there's one thing that's certain in business, it's uncertainty." – Stephen Covey