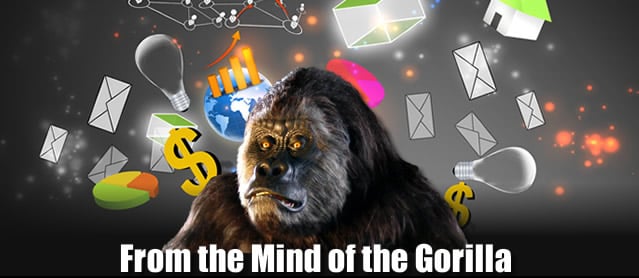 Have you watched the new HBO show – Westworld? It's incredible…
Based off the 1973 film of the same name, Westworld is about a theme park of sorts, where the rich go to live out their fantasies, but instead of interacting with people – Westworld is populated by robots.
It's getting rave reviews, and there's been a lot of positive buzz about it…
But I'm not here to review television shows – I'm here to help you make money. And while the show itself isn't much of a profit opportunity – it's subject matter could be.
Robots.
I know, it sounds like something out of some science fiction magazine…
And even though I've never was a big science-fiction fan (besides some of the works of Ray Bradbury) I can spot a trend when I see one – and there's been a HUGE shift towards robotics and AI software.
But let's get back to Ray Bradbury for a moment…
A true master of his craft, Ray found a way to humanize science fiction. Hhis stories always seemed to be about real-life, just set in alien surroundings.
Many of us had to read his books in high school – Fahrenheit 451 being the most popular…
This tale about a dystopian society forced to disregard emotion and all things that fostered an emotional response seemed to encapsulate how many people saw our future – a world where automatons and robots are barely indistinguishable from each other.
Ray died in 2012…
And while the world will miss his art, it's comforting to know that he lived long enough to see some of the outlandish things he wrote about decades ago, spring to life, thanks to the giant leaps we've made in technology.
As you may or may not remember, in Fahrenheit 451, Ray created robot dogs that helped the authorities track down emotional offenders – and these things were terrifying.
Mechanical monsters with lethal needles in the mouth that could run and hunt you down as some kind of robotic judge, jury and executioner…
Fast forward 60 years, where Ray's creation has been brought to virtual life, as DARPA has recently revealed their fastest land robot yet (check out this short video)! https://www.youtube.com/watch?v=wE3fmFTtP9g
Amazing, right?
It's like science is plucking these mechanical wonders right out of Ray's book!! And this is just the beginning – there are all kinds of new robotics popping up all over the place.
Get this, recently, scientists at MIT created an almost paper thin robot that uses magnets to "to mimic molecules that fold themselves into complex shapes." Like a real world Transformer – except instead of a car – these robots contort into complex geometric shapes.
This is where technology is headed, my friends…
And we may not be as far off from robots transforming into cars as you may think, because as we all know – competition breeds creativity.
Jeremy Pitts, deputy head of the Intelligent Systems and Networks Group at Imperial College London told BBC News echoes that exact sentiment…
"There is going to be an interesting research race between groups trying to create reconfigurable structures out of such (robots) and those trying to build them out of independent self-assembling units."
And his thoughts seem to coincided with the surge that the robotics has made over the past few years – as it's predicted to become a $135 Billion industry! A huge accomplishment to be sure…
But, as many experts are predicting, the market for robotics is just at its beginning stages.
And it's innovations like MIT's shape changing robot or DARPA's Bradbury-esque creation that is fueling robotics to become one of the most promising industries of this, and even the NEXT century.
As an investor – I can't help but be excited – as there are so many stocks to choose from in this industry, that's it's almost hard to make a choice. So many have so much potential – that narrowing it down to just a few choice "must haves" isn't an easy task.
One thing I know for sure, is that when I find the perfect robotics stock that fits into the GorillaTrades algorithm – I'll be sharing that information post haste with members of my risk adverse service.
We'd love to have you with us for that pick – but even if you're not interested in joining – you should still take a look at this explosive industry.
As a Ray Bradbury fan, I can't help but smile…
Every day, I get to see how much closer we get to the things he dreamed up over a typewriter 60 years ago. Somewhere, I hope Ray is smiling too.
"Robots already perform many functions, from making cars to defusing bombs – or, more menacingly, firing missiles. Children and adults play with toy robots, while vacuum-cleaning robots are sucking up dirt in a growing number of homes and – as evidenced by YouTube videos – entertaining cats." – Peter Singer