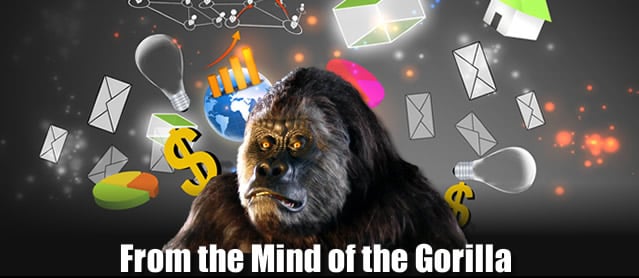 You know, I always tell you guys that I don't like puns…
Yet, I continue to use them – like in the title of this article.
Oh well, let's get into this week's juicy conversation…
It seems that Elon is inching ever closer toward his vision of an "everything app" – a place where MULTIPLE actions can be achieved.
It started last year with his $44 billion purchase of Twitter…
And as each day passes – he and his team are making strides into making his vision a reality.
That's right…
The man who sent a car into space, who plans to put humans on Mars, and has a weird obsession with Dogecoin – also wants to turn Twitter into an "everything app" called X.
It's inspired by China's digital "Swiss Army knife," WeChat, and Musk is hoping to replicate its success globally…
But will he get there?
Time will tell…
But he just took a HUGE step toward making that happen – putting him on course to make X the biggest thing since sliced bread.
What'd he do?
Keep reading to find out…
Normally, I like to hold you guys in suspense – but today I'm just going to tell you what he did – because it's pretty significant.
In his quest to create the West's first "everything app" – Elon took his first big step into making that happen…
By merging Twitter with a shell company named X Corp.
Twitter has been struggling to keep up with the likes of tech giants like Alphabet (GOOG) and Meta (META)…
Musk's cost-cutting strategies have helped Twitter reach a break-even point – but the crash diet he put the company on has shrunk Twitter's workforce from around 8,000 to a mere 1,500.
That probably played a role in the six major outages that have struck the platform since the year began.
In fact, Twitter has become so small it might as well be a teenager's ego – I kid…
We all know how big those egos are.
All those wrinkles have got folks questioning the feasibility of any potential plans to add e-commerce and payment features to the platform…
It's like trying to stuff a watermelon in a mailbox – it's just not going to work.
Especially when tech titans with much more manpower – like Alphabet and Meta – are struggling with similar goals.
Twitter needs to beef up its workforce if it wants to compete with the big boys.
However, Twitter's not the only one that needs to get its house in order…
One of Musk's main goals was to make the platform more trustworthy, and while he's claimed that his crusade against bots and automated accounts has helped clamp down on misinformation – studies suggest otherwise.
In fact, engagement with misinformation spreaders actually seems to have spiked post-takeover.
But don't worry, he's got a solution – a payment barrier, which would just so happen to top up company coffers while supposedly waging war on misinformation…
So, he's making strides.
Twitter could be the perfect platform for an "everything app."
With over 206 million active users every month – it's a social media behemoth.
Whether it's breaking news, following their favorite celebrities, or scrolling through memes – Twitter is the go-to platform for it all.
So, if Musk can turn it into an all-in-one app, it could be a game-changer.
Plus, with Musk's track record of turning impossible dreams into reality – there's no telling what he could do with Twitter…
But the thing is, even if Twitter does become the "everything app" that Musk envisions – will people actually use it for everything?
WeChat is successful in China because it is deeply ingrained in the culture and is used for everything from paying bills to booking doctor appointments.
However, in Western countries, people have already established their preferred apps for different tasks – such as Venmo for payments and Eventbrite for ticketing.
It remains to be seen if Twitter can successfully break into these established markets and convince users to switch to its platform – but if anybody can do it – it's Elon.
Regardless, it'll be fun to watch him work…
You can bet we'll be keeping an eye out for new developments – but won't move a finger until we know anything has triggered the GorillaTrades trading matrix.
Remember, our algorithm is only triggered when stocks hit specific numbers – meaning every pick we put out is backed by data and hard numbers…
This is why we've become one of the most trusted names in our industry.
Please join us for the next round of picks…
Now, I understand if you'd rather go it alone – but please – keep your eye on Elon and his unbelievable track record.
It could mean big things for your bottom line!
Until next time…
"What I'm trying to do is to maximize the probability of the future being better." – Elon Musk