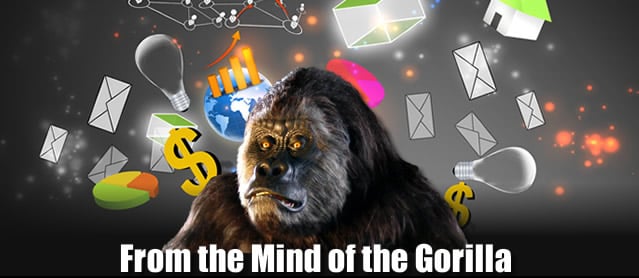 Is it time to FINALLY celebrate?
Can we all release a collective sigh of relief?
If what the markets are telling us is true – then we may all be able to rest a lot easier for a while…
The recession finally seems to be over.
I knew when Trump was elected that we would start to see a resurgence of the American industry – but I didn't think it would become so evident so quickly.
Yes, I understand that Obama's policies of the past 8 years had a lot to do with it too – but this isn't a political newsletter – I'm just following the financial facts.
What I can say without a shadow of political conjecture is the fact that since Trump was elected, the markets have been humming – it's almost like we're seeing record highs every day or every other day…
This financial excitement comes from the fact that Trump, at his core, is a businessman… an entrepreneur at heart – so it makes sense as to why businesses and industries abroad love him.
However, as I just said, I thought it would be a couple of years until we would witness that excitement translate into money-making opportunities…
Man, did I underestimate the eagerness of many industry leaders to get back in the black because things are really starting to move.
It seems companies all over the industrial spread are starting to not only get their feet back under them…
But some are picking up steam and running!
The resurgence of industrial leaders is probably the biggest sign that the recession may be in our rearview mirror.
One of the best indicators of this "end of recession" spending is that shares in one of the biggest manufacturers of farming, mining and construction equipment, Caterpillar (CAT), have hit a 5-year high.
Revenues are up…
Earnings are up…
Outlooks are up…
Its entire business is on an uptick, which should have the rest of financial world jumping for joy.
Some people may be asking themselves "why?"…
You may even be asking yourself, "So? How does one company's sales mean that the recession is over?"
Well, think about what this company does…
They sell equipment to the industries that run hot during booms.
The biggest of which is construction.
New construction means that people are now willing to spend the money they were once hoarding, or, even better…
They're getting the credit they need in order to finance their projects.
If banks are back to handing out credit, and all signs point to the fact that they are – then we may be able to officially call an end to the recession.
That said – there are plenty of ways to take advantage of this new rise of the American industry, and Caterpillar itself may be a good place to start.
Shares are hovering around the $115 mark – but some analysts are saying that this could be just the beginning for CAT – predicting that we could see prices north of $130!
If construction isn't your preferred move – there are many other options out there…
Shipping companies could also soon experience the same kind of boost that Caterpillar has seen.
And if that's not your thing either – you could always go with raw materials…
Lumber companies, ready-mix companies, and even waste disposal companies could all be your ticket to recovery profits.
A few of these companies are already current GorillaPicks, and there are more on my radar as we speak…
While I'm waiting for a few more key elements to fit the GorillaTradesmatrix – I don't anticipate the wait to be long – as the way things are moving, my next potentially explosive stock pick could be released in tonight's email!
If you'd like to join us on our next recommendation – please consider joining GorillaTrades today!
But even if you don't…
You may want to go ahead and check some of the industrial stock choices out there – getting in now could have you sitting pretty over the next few years.
"The truth is incontrovertible. Malice may attack it, ignorance may deride it, but in the end, there it is." – Winston Churchill