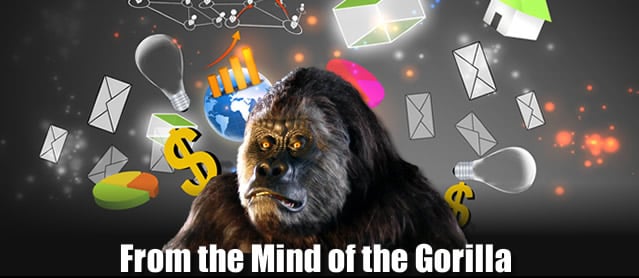 On Wall Street – there are stocks and then there are juggernauts.
What's a juggernaut?
A juggernaut is a stock that seems unstoppable – no matter the economic climate, no matter what is going on in the world – a juggernaut stock just keeps moving onwards and upwards.
Most investors would kill to get their hands on one of these gems – as they don't just stick out like a sore thumb – so finding one, is a bit like finding a four-leafed clover…
Except it doesn't take luck to find – all you need is determination and time.
One recently revealed itself…
And you'll never guess where it reared its beautiful head.
Since the 1980's – there's been a name that's synonymous with value – a name that you've heard of but probably don't associate the words "stock juggernaut" with…
And that name is Costco (COST).
While this company got its start in the 1970's under a different name, Price Club – it rose to national fame during the 1980's when the concept of public wholesale buying seemed to take the country by storm.
As a kid, I would beg my mother to take me there – for no other reason than to buy a box of bubble-gum filled lollipops to sell to my schoolmates at the cost of a quarter per sucker. Nothing wrong with an early introduction to capitalism, is there?
However, if you've never perused the aisles of this seemingly three football field-sized warehouse – you may not understand the magic of being able to purchase more of your favorite items for less money.
The rub?
Buying in bulk ISN'T always practical – what one does with two-gallon sized jars of pickles I'll never know…
But if you want them, they are there for the picking.
Even though Costco began to gain popularity in the late 20th Century – a weird thing happened…
Its stock price stayed pretty stagnant.
For 10 years – the stock didn't hit double digits – hovering between $6 – $8 per share…
Then in the 90's – its share price ticked up a bit. In the late 90's – the stock started picking up steam – jumping 644% from 1996 to March of 2000. That was huge – and people who got in just 5 years earlier were making a mint…
But it only got better.
The stock continued to climb steadily through the aughts – that is until the economy hit that iceberg known as the 2008 housing crisis…
When shares fell a whopping 55%.
This spooked plenty of investors – but those that stayed the course and kept their money in Costco – have been rewarded generously for their loyalty and perseverance.
Since its lowest share price of $45.03 – Costco has barely seen a downtick…
And is now sitting comfortably at almost $240 per share.
That, ladies and gentleman – is the definition of a juggernaut.
And here's the best part…
At its current price – it still may be a bargain – as one top analyst just released his most recent buy rating on Costco.
He recently issued a "buy" rating on Costco with a price target of $270.
This is another 12% profit on this juggernaut of a stock if this analyst is correct – which should make even the wariest of investors a little excited to jump into this wholesale powerhouse.
What makes Costco more attractive than say – Wal-Mart (WMT) or Target (TGT)?
Well, it's probably due to the fact that Costco isn't retail – it's wholesale…
And that's one of the more sturdier spaces in the retail world as many people have switched to online shopping for their needs.
Plus, when it comes down to brass tacks – Costco has still been able to maintain eight-straight quarters of growth…
Eight-straight quarters – and if its data is correct – it may be in store for its ninth!
This should be enough to put Costco on the radar of any investor who is looking for a quality company to invest in, or even those looking to possibly make a quick buck.
This is the kind of thing that GorillaTrades was made for…
A solid company, with solid data that seems to all-but-guarantee the stock's upward mobility.
If you don't have Costco in your portfolio yet – you may want to consider grabbing some shares soon.
Because who knows when that predicted $270 price target may happen.
However, at $240 per share – Costco may be a little too rich for some people's blood – and if you'd like a similarly moving stock for a much more reasonable price…
You may want to give GorillaTrades a shot.
Right now, the current GorillaTrades portfolio has more than 30 stocks priced under $100 per share to choose from!
Like I just said, these are the kinds of stocks that the GorillaTrades trading matrix loves – but in order to have a chance to profit with it – you need to know which stocks are going to run and when….
And GorillaTrades can show you.
So please, consider becoming a member today!
"Other lands have their vitality in a few, a class, but we have it in the bulk of our people." – Walt Whitman