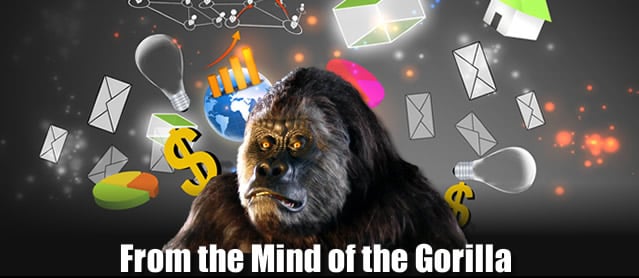 It's that time again…
The time that every investor waits for with bated breath: Quarterly earnings reporting.
For the past decade – it has seemed to be a question of "how much will the earnings beat expectations" rather than "WILL earnings be able to beat expectations"…
But the winds have turned.
Beating expectations isn't a given right now…
In fact, neither is actually meeting those expectations – so when a company actually does meet or beat what analysts THINK will happen – then it's newsworthy.
More importantly, though, there's information we can glean from this news that will give us some insight into what may be happening with OTHER companies earnings…
Especially when it comes to Ford.
Do you know what is completely baffling to me?
Brand loyalty – especially when it comes to cars.
Over the decades I've been driving – I've had MULTIPLE different brands of automobiles: Ford (F), Chevy (GMC), Dodge, Honda (HMC) and more.
I'm not loyal to a brand – I'm loyal to comfort and high gas mileage.
However, it never fails that when I'm on the road, I see one of these brands' owners – and they will have some disparaging words to say about the other brands.
You see it mostly between Chevy and Ford – but it's not exclusive to them at all.
That said, while I'm not a "Ford" guy – there's no doubt that the company has made some changes to their business model…
The biggest of which has been separating its gas and electric vehicle divisions.
Well, it seems it was a move that paid off for Detroit icon – at least according to its earnings report.
Looking at it by the numbers, Ford's earnings beat expectations … but just by a skosh.
Ford beat their earnings estimates by a penny – coming in at coming in a penny over estimates at $0.38 per share.
Not a home run by any means – but a win is a win, right?
On the other hand, revenue topped expectations…
Bringing in $32.1 billion – which is almost a billion more than the estimate of $31.13 billion that experts were predicting.
But as I wrote in the title of this article…
Ford did well – but they could have done BILLIONS better.
Because while Ford reported an adjusted profit of $2.3 billion – a significant downturn from 2020's $3.9 billion – that small profit could have been bigger…
Or worse yet – should have been a $3.1 billion LOSS when adjusting for Ford's other big EV investment: Rivian (RIVN).
That's right…
Because just like other Rivian investors, Ford just got ROCKED by the company's categoric failure on the NASDAQ.
Since debuting – Rivian shares have lost a significant amount of value – and that was made worse over Q1 of 2021 – where those shares were once again cut in HALF over the course of quarter…
Which means Ford's 12% stake in the EV startup was too – meaning Ford LOST a whopping $5.4 billion in its Rivian investment.
That's a LOT of moolah to flush down the toilet…
Which is why this abysmal performance has Wall Street's eyes turning to ONE company – and no – it's NOT Tesla (TSLA).
It's Amazon (AMZN).
Why?
Because outside of Ford – Amazon holds a HUGE stake in Rivian – owning 20% of the company…
Ford's misfortunes in its earnings report seemed to be magnified when it comes to Amazon – who's revenue increased 7% from the prior year.
That sounds GREAT right?
Well, it's the slowest growth that the company has recorded since 2001 – but it gets worse…
As overall the company lost $3.8 billion – its first loss since 2015. Oh… and its Rivian investment? AMZN lost $7 billion on that!
This is the kind of news that NOBODY wanted…
Yet, it's the kind of thing we need to pay attention to during these weird financial times.
Nothing is as it seems…
Which is why I couldn't be more satisfied with GorillaTrades right now – because our trading matrix doesn't CARE how things "seem" – it only cares about numbers and data when it comes to finding a stock that should soar rather than crash.
Rumors, bad investments, poor management – none of it matters…
What does matter is whether or not the company has the numbers to support whether it goes to the moon – or whether it sputters before takeoff.
Which is why I'm asking you to become a subsciber of GorillaTrades today…
We're entering uncertain financial territory – and when it comes to dispelling uncertainty – NOTHING beats numbers and data.
So, please, consider subscribing today…
You don't want to wind up like Rivian or Ford investors – shaking your head and asking out loud, "What happened?"
You want to be sure…
Which is why GorillaTrades is here!

"The only real mistake is the one from which we learn nothing." – Henry Ford