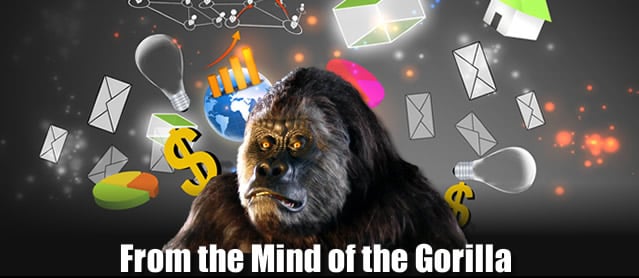 Things are good…
Stocks are just settling in after reaching fresh, all-time highs – yet again…
And it seems like more newer highs may be just around the corner.
Yet, analysts far and wide are saying there are a lot of scenarios in play that could have this same market that's at record-highs sinking like a rock…
But why?
Why are these analysts continually trying to get investors to prepare for the worst? Is there something they know that we don't see? Or are they trying to create the kind of market conditions that benefit them more than those they're supposedly trying to help?
Let's take a closer look at a few of the scenarios that could go either way – and what it could mean for those who go against the pundits' advice.
First…
Let's not think about the obvious – the trade war between China and the U.S. is and will remain a looming issue on the horizon – but for now, we'll hold status quo and wait for the next round of negotiations between government officials to take place…
Speculating on what may happen until then isn't going to help anyone.
Also, something else that we can put on the back burner for now is how the Brexit debacle is still wreaking havoc on European markets and will likely continue to do so until England can figure out whether or not it's leaving the EU.
So, let's move forward with something that could actually change EVERYTHING.
Let's take a look at what started the rally in the first place…
Stocks began the most recent ascension after investors speculated that the Fed would cut interest rates next month after their Open Market Committee meeting and make borrowing a little easier on the corporate front.
So, of course, analysts and strategists are trying to figure out what could send those potential gains down the tubes….
Until they can figure which way they expect the markets to move – these "experts" are telling investors that the markets are stale and deceiving – that many people are putting too much faith in things they don't fully understand.
An unnamed source from one of the top research firms said this in a recent interview: "It's kind of like the market is setting itself up for failure, at least disappointment, in the near-term."
A Piper Jaffray analyst said that while deregulation and positive strides in U.S./China relations played a lot into the rally, it may not be enough to keep the markets moving, saying, "We suspect expectations may be exceeding reality and downside risks from disappointment have created an unfavorable risk vs. reward ratio for the broader market."
Risk vs. reward…
Isn't that trading? Isn't that the basis of what we do?
There doesn't need to be anything up in the air for there to be risk…
There is ALWAYS risk involved when dealing with the stock market – however – mitigating that risk is the key to making money.
Apparently, American investors are comfortable with the risk…
Maybe TOO comfortable.
Some of these same experts are saying that investors are risking too much on the Fed's cooperation regarding lowering interest rates, since, at some point, that easing will have to come to an end and the Fed will have to start raising rates to fight inflation.
But even with naysayers abound, there are other experts out there who don't believe the "dip" hype…
They believe that the market is going to continue to keep hitting new highs…
With one prominent economist saying, "The growth slowdown could prove too much for central banks to deal with."
Letting the markets fly may just be an easier fix for now rather than taking the heat for slowing the markets down.
So, which is it?
Going up? Or going down?
The short answer is – yes…
And no.
It's going to go up…
AND down. That's what the stock market does.
The secret is not to worry about what the market does but what CERTAIN stocks do. The stocks that YOU own…
Not what the rest of the world is doing. How do you mitigate the risk there? Through research and hard data.
That's what GorillaTrades has built a reputation on – this is how we've given our subscribers the opportunity to build fortunes.
We don't worry about Brexit, China, or the Fed…
We only worry about numbers and data.
And we can help you NOT worry too.
If you'd like to not worry about the so called "experts" and just want the chance to make money in these weird times – all you need to do is come on board when you're ready.
We'll be here…
"If a problem is fixable, if a situation is such that you can do something about it, then there is no need to worry. If it's not fixable, then there is no help in worrying. There is no benefit in worrying whatsoever." ― The Dalai Lama