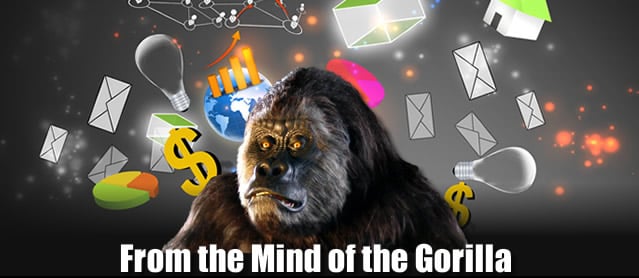 What would you say is the most incredible invention of the 21st Century?
Now, really think on this…
Which of this century's innovations would you say is at the top of the list?
I would like to think that most would choose the rise of the smartphone as the biggest development to come along since television – or sliced bread…
And there's no denying that the smartphone is a game changer, but there's something else that's still being perfected that could make the smartphone look like a rock tool.
We may be a few years away from a viable product, but when it hits – I truly believe it will change EVERYTHING.
What do you know about nanotechnology?
Nanotechnology is basically creating machines that are so small – they can be put almost anywhere…
From the inside of a demolished building or even the human body itself! Nanotechnology will be what the 21st Century will be known for.
A short time ago, I came across a story that I just had to share – and take it for what it's worth – but it may be the next profit opportunity for the forward thinking investor.
You see, recently, researchers at University of California, Santa Barbara revealed their amazing new foray into nanotech…
What is it?
Well, to put it simply – it's a device that mimics the sensitivity of a dog's nose – meaning it may be able to sniff out vapors from all kinds of substances – including people and even explosives!
How?
Well, Professors Carl Meinhart and Martin Moskovits revealed that their new innovation uses microfluidic nanotechnology to mimic the biological mechanism behind canine scent receptors.
The most impressive part?
The device is not just highly sensitive to trace amounts of certain vapor molecules, but it's actually able to tell substances apart from similar molecules…
So, not only does it detect, but it can also tell the operator exactly what substance their dealing with – a huge development in the use of nanotechnology.
"Dogs are still the gold standard for scent detection of explosives. But like a person, a dog can have a good day or a bad day, get tired or distracted," said Meinhart. "We have developed a device with the same or better sensitivity as a dog's nose that feeds into a computer to report exactly what kind of molecule it's detecting."
This is the game changer…
And the key to their technology, explained by Meinhart, is in the merging of principles from mechanical engineering and chemistry…
The marriage of two different schools of science.
"Our research project not only brings different disciplines together to develop something new, but it also creates jobs for the local community and hopefully benefits society in general," commented Meinhart.
How does it work?
Well, here's what an article on ScienceDaily says:
"Packaged on a fingerprint-sized silicon microchip and fabricated at UCSB's state-of-the-art cleanroom facility, the underlying technology combines free-surface microfluidics and surface-enhanced Raman spectroscopy (SERS) to capture and identify molecules."
A microscale channel of liquid absorbs and concentrates the molecules by up to six orders of magnitude.
Once the vapor molecules are absorbed into the microchannel, they interact with nanoparticles that amplify their spectral signature when excited by laser light. A computer database of spectral signatures identifies what kind of molecule has been captured.
Knowing this, I'm sure you can see how this technology can be used both home and abroad.
But this is just really scratching the surface on nanotechnology…
There are all types of applications that could truly change the world we live in.
There are definitely some investment opportunities in this niche market – and one of them – FEI Company (FEIC) has almost DOUBLED over the past few years!
Furthermore, investors recently approved the acquisition of FEIC by Thermo Fisher Scientific Ind. (TMO) for $4.2 billion, or $107.50 per share!
But there are others that could be BIG over the next few years…
Once I sort out the meat and potatoes from the fluff – you know my GorillaTrades subscribers would be the first to hear!
I'd love to have you re-join us on the next investment adventure – but I understand if it's just not for you.
Just keep in mind that there is something out there that can change everything and I urge you to look into it – pronto!
"Great things are done by a series of small things brought together." – Vincent Van Gogh