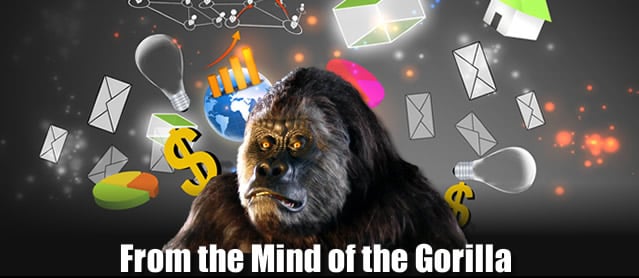 The world seems to be endlessly discussing the possibility of a coming recession…
Even though there are very few indicators that show a recession is likely.
In fact, if you look at things less myopically – you'd see that not only is it not the case…
But you'd see that the last 13 years might have just been a warm up for the REAL bull market.
What makes some of Wall Street's most trusted and experienced names believe that the best part of this bull market is still to come?
Because one of Wall Street's "secret" indices just woke up – and it could mean a bull hot streak like NEVER before!
A "secret" index?
Yes…
Believe it or not – the financial information that most mainstream news outlets share isn't the FULL story.
Not everyone is privy to this kind of information …
That's not something that most financial experts will tell you – but the truth is – the people that TRULY run Wall Street don' t show their entire hand.
Many like to keep hole cards hidden – and never reveal them as they're what keep them at the BIG table.
They let the rest of the world read their show cards – and even though they're the ones that look like winners – they're nothing compared to what they know they're holding back.
This may be why a lot of the talking heads are discussing the possibility of a recession….
They don't realize the full picture or just aren't doing enough research to see that things are not only good – but may be heating up!
It's times like these when it pays to strike first and strike hard, as one expert put it, "When it's such a foregone conclusion in that the economy is weakening and the stock market is going to go down, that's usually when you have the best times to catch a rally in stocks when sentiment is all looking the other way."
And it appears that they're all looking the other way RIGHT NOW…
Have you ever heard of the Citi Economic Surprise Index?
No?
Well, if not, don't worry, you're not alone – not many people know about it – however, it's one of those "secret indices" that can help predict the direction the economy is going to move.
How?
It tracks economic optimism.
It tracks how people feel about spending money – and for the first time in almost half a year – things are looking up.
What does it say?
Well, last week, the index flipped, going from negative to positive, after spending more than 100 days in negative territory.
Economic experts on Wall Street say that this move suggests that the people that really drive the economy – investors – are feeling more confident about where we're headed…
Which means that stocks could be on the verge of shooting up through the stratosphere.
In a recent interview, one expert said, "There are five prior periods that we're talking about. One, three, and six months later, the S&P was higher four out of five times. When we looked at when these prior streaks have ended and expectations have been ratcheted down enough, the market actually did quite well going forward."
Meaning, that going off the index's most recent history – the odds are – the market could be in for a bit of a turbo boost.
And that's how most things work, right?
We watch the history and use the information we know to help us try and predict the future…
And what did the Citi Economic Surprise Index show before that makes a few experts think it's going to kick start a stock surge?
Well, if you look at the last time the chart was negative for 100 days, the S&P's average gains were up 4% over the next month – 6% just three months later, and then up almost 9% six months after that!
And if you've been following the market lately – you've likely noticed that the market is beginning to reflect this move.
The S&P and the Dow are closing in on their all-time highs, yet again, and are also sitting nicely above their 50-day moving averages…
And when you couple these facts with the recent news out of Washington about the U.S. and China finally getting back to the negotiating table – it truly looks like things are REALLY about to heat up.
Of course, GorillaTrades subscribers don't really need to worry about stuff like this…
We simply work with the data – "consumer sentiment" and "economic atmosphere" don't mean as much when you're going off of hard numbers.
It's the GorillaTrades system that has helped to give our subscribers the chance to make a lot of money…
I'd love to show you how it works – but it's easier to show you as a member. So, please consider joining GorillaTrades today to see how you can get the chance to make money too.
However, even if you don't join me in the jungle, you may want to start shopping for some stocks to buy…
If things are moving forward – you don't want to be the last one to the table.
"Turnaround or growth, it's getting your people focused on the goal that is still the job of leadership." – Anne M. Mulcahy