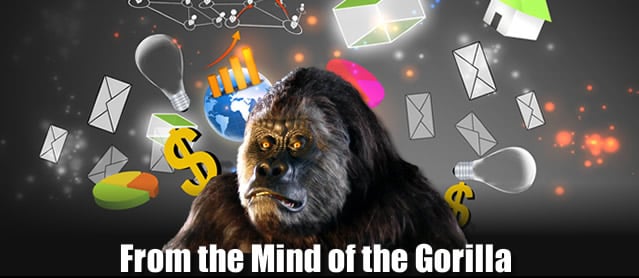 Summer is RIGHT around the corner…
And seeing as it seems that we're out of COVID-19's "Cone of Destruction" (that one is for our Florida folks) – it seems like a LOT of people are gearing up to get back out to see the world.
Spending two years cooped up has given people the itch…
The only itch that you can get from getting bit by the travel bug – and that's a good thing for MANY local economies.
That said…
The travel bug may be good for some economies – but it's also good for some stocks too – because people getting back out there means that money is being spent.
With the summer travel season heating up…
Let's look at a few of the stocks that could be heating up as well.
I've got to admit…
I have a "love/hate" relationship with travelling.
I love to get out and see new things and experience new cultures – but at the same time – I often feel like I need a vacation from my vacation to recuperate.
Traveling can be ROUGH…
But the memories you create tend to be worth the stress, worry and frustration that often accompany travel.
So, it's good to see that many people are trying to put the past two years behind them by making plans to visit other places and countries…
Not just as a regular human being – but as an investor as well.
People looking to travel means people are going to spend money.
Spend money on hotels – spend money on food – spend money on plane tickets…
And it means that some stocks that have been in the red since COVID could soon see a bit of a boost.
First of all…
The airlines definitely NEED a boost.
The big three of American Airlines (AAL), United Airlines (UAL) and Delta (DAL) – have all had a rough couple of years…
But things have been looking up for all three since early-March – or about the time when people started booking their summer vacations.
They also got a nice boost when the mask mandate was lifted as well…
And seeing what happened to their German cousin, Lufthansa – which recently reported DOUBLING their revenue last quarter – you can bet that we could be some BIG things coming out of this industry as a whole.
Because here's the best part…
According to industry experts – the rebound in vacation travel hasn't even come close to peaking yet.
That's where the opportunity comes in…
As travel-related stocks have yet to see a post-pandemic resurgence – it could be coming – as the index that tracks some of the world's biggest airlines – has already outperformed the US stock market by a whopping 10% this year.
But there's more…
AirBnB (ABNB) could be in for a big surge from returning travelers as well.
The Uber of the Hotel Industry revealed earlier this week that its revenue surged by a better-than-expected 70% last quarter…
In just more proof that people are back to spending money to get back out into the world.
Inflation be damned!
It's great that AirBnB is making more money…
But what's even better is the fact that the company expects that momentum to continue this quarter – based upon its future bookings.
It seems that things are getting back to SOME semblance of normal…
As AirBnB reported that it had 30% more nights booked for the 2022 summer travel season by the end of April – than it did at the same time in 2019 when nobody had even HEARD of COVID-19.
Again, this is just great news to hear…
If this is the world getting back-to-back to normal – than as both a human and an investor – I'm all for it!
We need this…
And our bank accounts need this.
However, I have to admit – GorillaTrades subscribers may have come through the COVID lockdowns a little sweeter than most – as our recommendations are based on data and numbers.
No hunches… no guesses…
Just data.
This is why we've come to be one of the most trusted names in our industry – as we have a reputation for only picking potential trades based upon their profit potential – not some rumor.
We'd love to have you join us for our next round of picks…
But understand that subscribing isn't for everybody.
Just keep your eyes locked on the travel industry over the next few months…
You'll thank us later!
"To move, to breathe, to fly, to float, To gain all while you give, To roam the roads of lands remote, To travel is to live." – Hans Christian Andersen