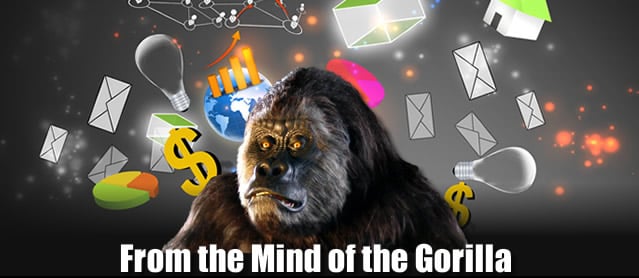 $73.5 billion.
What if I told you there was a hidden and virtually untapped industry that would soon be worth almost $75 billion (and rising) – would you jump on that news?
Would you look for an in to those massive-sized profits?
Or would you shrug your shoulders and say, "Meh… I've seen bigger."
I realize that there are single companies worth almost 10 times that amount – companies like Apple (AAPL), Google (GOOG), and Amazon (AMZN) could basically buy this hidden industry without noticing much of a change to their cash hoards…
But that doesn't mean you should turn your nose up at something like this. You know that old adage about looking a gift horse in the mouth, right?
The beautiful thing about all of this?
It's sort of hidden…
And when I say "sort of" hidden it's because it's not really hidden, it's right there in plain sight for all if the world to take advantage of if they really wanted to.
It's just not a popular market.
Wait, let me rephrase that…
It's not a popular market for investors. The truth of the matter is, this market has seen EXPLOSIVE growth over the past 20 years – but it's really only gaining stream now.
And for investors who know where to look, it can be an incredible profit opportunity.
I haven't given you many clues, but I have to ask – have you figured out what industry I'm talking about?
I'd give you a gold star if you have already…
But if you haven't I'll give you a BIG hint – I'll give you one of the biggest names in the industry. Ready?
Tony Hawk.
Not a big enough hint?
X-Games.
Still not getting it?
How about motocross?
If those didn't give you an idea of what we're talking about here, I'll just spell it out for you: extreme/action sports.
Forget baseball, football, golf, soccer, or tennis – kids these days LOVE extreme sports.
Skateboarding, surfing, BMX, snowboarding, mixed martial arts – the list of options in this new sport movement is almost too numerous to list.
Kids are drawn to these sports because you don't have to join a league to play. You don't have to train relentlessly doing the same thing day in and day out, over and over again…
You simply grab your board, bike, or whatever, go outside and have fun.
Don't get me wrong…
The learning process itself isn't easy. It's way easier to rack up a list of injuries learning the latest skateboard or BMX trick than it is in little league or Pop Warner – but the work has a more immediate payoff.
If you learn a new trick, you get to do it over and over again, feeling that sense of accomplishment right then and there.
Where becoming little league champion is a much longer process – you may not get to see the fruit of your labor for months…
And while the kids are flocking to extreme sports in droves – it's just now starting to grab the attention of big business.
A few years ago, Nike (NKE) got in on the act, even starting its own skateboard division – Nike SB.
Now,its division may not be the most creative of names, but the simple fact that a company of its size could read the writing on the wall is something too big to ignore.
One of the companies that has actually grown up with extreme sports – grown up so much that they've actually expanded outside of the genre and are making their way into the traditional sport world…
Current GorillaPick, Monster Energy Drinks (MNST), has become synonymous with extreme/action sports and have become a staple in the industry. You may have seen their large, neon green "M" emblazoned on everything from rally cars to the UFC champion's shorts.
It's on the back of extreme sports that MNST has built itself into a $35 billion plus business.
It has grown so big, that when NASCAR wanted to get away from the tobacco world –it changedits name from The Winston Cup series to the Monster Energy Cup series.
So it doesn't look like it's going to be going anywhere anytime soon.
Even more…
With their successful move into traditional sports – they're probably going to keep expanding its brand and making its way into other mainstream sports. Maybe the NFL or MLB isn't too far away?
That being said, I couldn't be happier to have MNST be a part of the current GorillaTrades portfolio.
The last time Monster Beverage Corp. (MNST) confirmed into the GorillaTrades portfolio, my subscribers netted a +77% profit!
I'm hoping for even bigger things to come out of this stock this time around, and I'm willing to bet that it's going to deliver.
Now, it's not too late for you…
If you missed the boat on MNST, I believe you still have time to get in before this stock reaches it's full potential. Meaning there could still be some hefty profits on the table – so you may want to consider giving it a look when you're done reading this.
This company has so many good things going for it…
Oh, and it doesn't hurt that The Coca-Cola Co. (KO) owns 16.7% of MNST, which it purchased in 2015 for 2.15 billion.
Just like the rest of the industry. There are so many backdoors into extreme/action sports – it's not even funny. You just have to look.
I found it at the perfect time for my GorillaTrades subscribers – just like I'm hoping my next potential pick will be. I have one in the hopper now that has the potential to put some quick cash into your pocket – but in order to be on board – you'll have to be a GorillaTrades subscriber.
Do yourself a favor and consider joining GT today…
But even if you don't, I would urge you to consider taking a good look at MNST or any of the other brands birthed from the extreme sports industry…
It could still put a lot of $$$ in your pocket!
"Nothing is too gnarly." – Danny Way