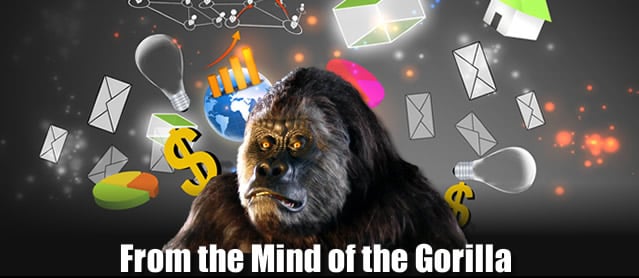 You know, there are a lot of people throwing out the "R" word a lot recently…
Oh, not so much on those high profile shows that everybody watches – but if you're around financial experts – they're using it in hushed tones to ensure that not everybody can hear it.
"Recession… recession"
I've heard it more than I care to over the last few months…
But it's getting harder and harder to avoid – as the worst inflation our economy has encountered in 50 years is hitting us square in the face – and if something isn't done soon, we could REALLY be in trouble.
That said – while there are a LOT of people who are trying to ignore the signs – the smarter people are already preparing for it…
Much like you would get ready for a coming hurricane – preparation is key.
The problem is – most people don't know how to prepare for an economic downturn – much less a recession…
Which is why I'm going to show you how.
When you live in Florida for long enough, you get a feeling about when the weather's going to change.
Here in the Sunshine State, it could be cloudless in the morning, then a torrential downpour by lunch, then right back to cloudless again by 4 pm.

Ahhh, the joys of living on a tropical peninsula…
However, there's another reason Floridians like myself get a feel for the weather: we've had to deal with hurricanes. We seem to get a dry run at least once a year – and you start getting savvy to the changes and what you need to do to mitigate damage.
You get a feel for the weather…
You know that the moment you start feeling the drizzle, you have roughly five to ten minutes to get somewhere dry before you find yourself soaking wet or, in the case of a hurricane, facing a tidal surge.

But after a while, you don't need to wait to feel the first few little droplets to know when it's time to move; you use your eyes, nose, and ears to predict when the storm will be on you… It's just something you learn to feel.

The same can be said for the world of business…
There are a lot of people in the financial world that have this same kind of sense for changes in the economic atmosphere. They get a feel for whether we're going to be facing an economic sun shower or a financial hurricane.

Right now, we're starting to feel the droplets of a coming financial storm…

And the two biggest factors have been how fast inflation has been on the rise and how slow the Federal Reserve Bank has been in raising the interest rates.

These two factors coupled together are giving investors all around the world a bad feeling about the economic atmosphere.

Yet, as all Floridians know, there are always PLENTY of people just relaxing at the beach, even though they really have no idea as to what kind of storm they're getting. Is it a sun shower? Is it a tropical storm? Worse than that?
And while nobody knows for absolute certain: there are plenty of signs that say we're going to get hit with at least a Category 3 financial hurricane.

Whereas some people are still playing volleyball in the sand, other people are preparing for the worst. As we say here in Florida during storm season, they're "battening down the hatches"–and it may be prudent for us to do the same.
We need to find a safe harbor to ride out the storm–and in this case, that harbor is found in "real assets."

What are real assets?

Real assets are any investment you can actually touch: oil, gold, cell phone towers, real estate, airlines, pipelines, and the like.
For the past decade or so, these kinds of investments have been left out in the cold while the world cozied up to the hot stocks of the era, those lucrative "financial assets" that returned all kinds of high profits (mostly tech stocks).
During economic downturns, however, people turn to what they can trust, and in dire financial times, you can really only trust tangible thing. That's why real assets are the go-to for investors during the worst financial times.
Now, there are plenty of ways to invest in real assets. You could simply do your research and find those individual stocks that fit into this category, or you can look up the best ETFs in individual sectors that bundle things together.
The great part about ETFs is that they tend to bundle the most secure assets together under one umbrella.
The bad part is that they don't tend to get those high price explosions that many individual stocks might get.
You trade stability for high growth… but don't worry, that may be exactly what you need during an economic downturn.
Some good ones to check out would be:
Invesco DB Base Metals Fund (DBB) for metals…
Invesco DB Energy Fund (DBE) for energy…
FlexShares Morningstar Global Upstream Natural Resources Index Fund (GUNR) for natural resources…
Vanguard Real Estate ETF (VNQ) for real estate…
And Global X US Infrastructure Development ETF (PAVE) for infrastructure.
And these are just some of the choices.
Or you can let GorillaTrades guide you through the coming storm…
Our unique trading system uses hard data to find only those stock poised for an upward movement – and regardless of what some think – there are always opportunities to make money…
Even during a recession.
We'd love to have you as a subscriber – but understand that some people like to weather adversity alone
Either way, we're here if you need us.
However, there's no doubt a coming storm is on the horizon…
Don't be one of those people still playing volleyball on the beach – start boarding up your finances now.
"There are some things you learn best in calm, and some in storm." – Willa Cather