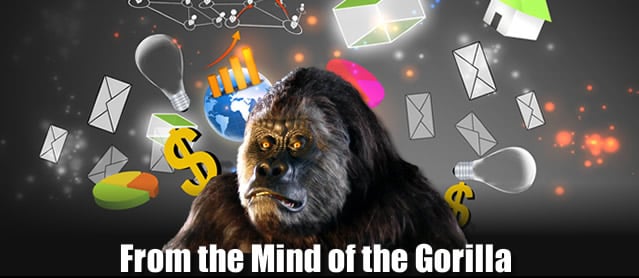 Is there a human more captivating than Elon Musk?
The man just can't seem to lose…
Not only was the wunderkind behind Paypal, not only has he created some of the most interesting ideas on earth such as his electric vehicle, his SpaceX program and his Boring Company….
But he's also responsible for the highest rated Saturday Night Live episode this century.
It's like God shined a light on him and said, "create and do good things."
Well, just when you think Elon Musk can't top any of his previous accomplishments – he expounds on one of his other innovations to make them even better.
You'll never guess what Elon just did…
And it could put him and Tesla (TSLA) on top for the foreseeable future.
Can you imagine being Elon Musk?
Some people think it would be a dream, but when the innovator and entrepreneur was on Joe Rogan, the podcast giant asked him what it was like to be Elon Musk and his answer was surprising…
He said, "You wouldn't want to be me."
Perplexed, Rogan asked him to expound, and Elon related that his head never turns off – that there's always something going on inside it, like some idea or new direction to take his company – that doesn't allow him to ever truly rest…
And by the way he keeps coming up with new inventions – you can see how it could be hard to have ideas swirling through your head like a thought tornado.
However, it's also what has made him the richest man on the planet…
So, you have to take the good with the bad…
But it's his latest innovations for his wildly successful Tesla cars that may put his company in the drivers seat for the foreseeable future – even with newer and different alternatives for renewable automobiles popping up.
So…
What's he doing now?
Well, he's adding some upgrades to his auto-driving systems – as Tesla just announced that it is officially ditching radar technology (something it's used since it's unveiled its autopilot system) in favor of their own system dubbed Tesla Vision.
Tesla Vision relies solely on video cameras for collision detection and object awareness around the vehicle…
And the company unveiled its public version of the new system a few months ago with a beta test for its new Full Self-Driving software – something Musk said the new software would "blow your mind."
Though, this new system comes with some limitation – such as you can't go over 75 mph and some of the safety systems could be disabled – it's still a big step in having a car that can drive itself.
However, with all the new cameras in place around the car – the last thing Musk needed to perfect…
The neural network that powers automated driving and Musk believes he may have found the solution.
Which brings us to the second piece of information…
Tesla was spotted recently testing Luminar Technologies' (LAZR) lidar sensors for self-driving.
Lidar operates similarly to radar, but instead of bouncing radio waves off of surrounding objects – lidar bounces lasers.
Which is funny, as a few years ago, Elon Musk said, "Anyone relying on lidar is doomed."
However, seeing as he's had some problems in this area – he's decided to exhaust all option – as the bad press that is associated with Tesla's autopilot system has started to pile up.
That may be why he's decided to try the lidar with the Tesla cars – maybe the answer lies with the lidar technology…
Now, while these two little notes didn't impact the stock at all – the fact of the matter is – any company that rests on its laurels and stops innovating, is a company that won't really grow.
This isn't a money grab for Elon or Tesla…
But it is something that could pay dividend for them down the line.
Again, innovation is KING – and the fact that Elon continues to innovate lets you know that we're really just scratching the surface with Tesla – as the only limitations we seem to have are Elon's own mind.
Elon is a maverick…
Much like your friendly neighborhood Gorilla.
When I created GorillaTrades – people in the industry laughed and doubted me and the GorillaTrades system…
But here we are 22 years later – and we've become one of the most trusted stock selection services on the internet.
Now, the only people laughing are me and subscribers to GorillaTrades… all the way to the bank.
I'd love for you to be with us for our next round of picks – so please, consider becoming a member today (if you do, make sure to spin the wheel at the top of the email first for a possible HUGE discount!) – it could help you solidify your family's financial future.
If we're not your bag – no worries…
But do yourself a favor – if you're going to invest – find a company that chooses to keep moving forward…
Not one happy of being where it's at. Growth is the goal – and failure to innovate means a failure to move forward.
Till next time…
"Innovation is the ability to see change as an opportunity – not a threat." – Steve Jobs