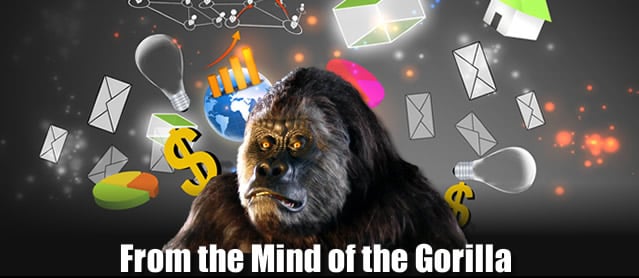 There's something comforting about leaning on an old friend…
And I'm not talking about your buddy from high school you call when you need a friendly ear – I'm talking about those things in the market that seem to be there year after year when we need them.
Tech companies come and go…
New medications pop up almost weekly…
But there's something about investing in one of the old staples that makes you feel sort of warm and fuzzy inside.
Steel, oil, and gold – there's something about these three pillars of the markets that always seem to be inviting.
When they're down – people love to buy them cheap…
When they're up – people want to buy them because they don't want to miss out on the profits…
And there's something brewing globally that could see one of these three staples making another big run – and you won't believe what's driving it…
If there's one thing to remember about the "big three" – it's the fact that their prices are tied extremely close to the geopolitical atmosphere.
The smallest thing could happen on the other side of the world and it could affect these three commodities so much – that it could cause a panic or a buying frenzy.
It really is quite amazing…
And with today's volatile and global politics – these types of events are seemingly happening at a breakneck speed.
One day, it's a trade war between the U.S. and China…
The next day, it could be a snowstorm in Minnesota.
However, what could be coming next for one of these three commodities is something far more serious.
The civil war in Syria is making all kinds of headlines – including a targeted missile strike from U.S. forces in retaliation to the Assad regime's use of chemical weapons on its own people.
While you wouldn't expect this to have a major impact on the price of crude…
The fact that both the U.S. and EU are looking at re-imposing sanctions on one of Syria's biggest allies, Iran, means that we could see oil production from this region take a huge hit.
These coming sanctions have big time money management companies and hedge fund managers chomping at the bit to get in on crude…
And they're moving fast.
For good reason, if those sanctions hit – crude could be in for a huge price spike – which means that every savvy investor on the planet will be scrambling to get in.
However, like the commodities themselves are subject to a "butterfly effect" when it comes to global politics…
So are the industries affected by the price of these commodities.
As the old saying goes, "a rising tide lifts all ships" – the "ships" that are tied to crude could also be in for a wicked ride.
Beside the obvious oil and resource companies, there are all kinds of industries that could soon experience a nice bump as well…
The chemical industry…
Energy…
Transportation…
Even the metal industry could feel a bump, as crude is needed in order to create things like steel and aluminum.
So there are a lot of choices that could be on deck for some profits – and you can bet that GorillaTrades subscribers will be there – ready to pocket them.
In fact, I just introduced my subscribers to a fresh pick in the Oil & Gas business last week, and they have already locked in some profits!
The great thing about the GT system is the fact that even though the program doesn't know what the Presidents of China or the U.S. are doing – it knows numbers and data.
It can see what's going on simply by how the numbers trend…
And the system makes its picks based on that hard data.
I'd love to show you how simple it is to make money using the GorillaTrades system – but I can't show you unless you decide to join our service.
However, if joining isn't your thing… do yourself a favor and start researching what could happen if you jumped in on crude…
It may be one of the best things you do in 2018.
"I accept chaos, I'm not sure whether it accepts me." – Bob Dylan