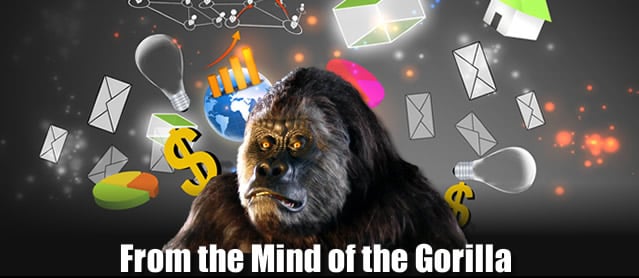 Not that I'm a big fan of puns – but every once in a while – they work out in my favor…
And coming up with that beauty of a title doe not seem to be one of those moments where puns and reality meet.
However, we're not here to talk about grammar and how to use it…
We're here to talk about making money – and you could do wonders for your financial outlook if you started to ABUSE your portfolio now.
That doesn't mean you need to make bad decisions…
It means you need to start thinking outside the box when it comes to investing – as there are signs that the markets are starting to show some cracks – and it may be time to find some refuge before it breaks completely.
And it all starts with ABUSE.
What is it about investors and their love of acronyms? NYSE (New York Stock Exchange)… FAANG (Facebook, Apple, Amazon, Netflix, Google) … FAAMG (Facebook, Apple, Amazon, Microsoft, Google)…
It just seems that for some reason – we gravitate to them – probably because people look for ways to simplify the markets anyway they can and acronyms help people do that.
So, when I say it's time to ABUSE your portfolio…
I'm not talking about you making terrible decisions that could cost you cash and future profit – I'm talking about the acronym that ABUSE stands for.
ABUSE = Anything But US Equities.
What does that mean?
Well, the US stock market is on shaky ground…
Seeing as the tech industry is the only thing keeping it moving at the moment – everything else is a crap shoot – but there are a LOT of people with money burning a hole in their pocket and aren't jazzed about buying US stocks.
So…
It's time for people to start ABUSE-ing your portfolio if you want to start diversifying out of tech…
Especially with stock prices sitting where they are today, its seems, more and more, that people are starting to look outside of American companies to invest in.
However, it's not just the investing pros that are looking at ABUSE…
One of the biggest and well known ABUSER-rs isn't some big name investment firm – it's Harvard – and like the institute of higher learning that they are, they can teach us a think or two about how to ABUSE successfully.
If there's one thing Harvard is famous for besides producing some of the biggest brains this side of the Mississippi…
Is their MASSIVE $40 billion dollar endowment – that they don't keep in cash in some account somewhere…
They put that money to work for them.
So what can we glean from looking over their asset allocation?
Well, for one…
Diversity.
Harvard's endowment is allocated as follows: 33% in hedge funds, 26% in publicly traded stocks, 20% in private equity, and the rest is spread out over real estate, bonds, cash and other assets…
But it's that large chunk that is something we need to look at…
Because what's interesting is they've only got 26% invested in the markets – which seems pretty low for an institutional investor… and the fact that they've got just 6% in bonds is even more surprising.
Their portfolio is pretty diversified…
But what it is not doing is investing in American securities.
So, how is an average American investor without billions supposed to invest in anything but US securities?
Easy…
There are plenty of foreign assets that are traded on the American markets – it just takes a little digging.
Alibaba (BABA) – one of the world's biggest producers of goods for people all over the globe – has done well over the past year – gaining 57%.
And believe it or not, Nokia (NOK) could be something to look at as well – as they gained almost 80% since March.
So there are solutions out there…
The other thing you can do – is lean on GorillaTrades.
But to be honest, we don't care if the stock is foreign or domestic – as long as the data fits the trading matrix – we're game!
We'd love for you to give is a shot – but understand that there are some people that just feel more comfortable going it alone.
If this sounds like you – then you can still do yourself a favor and check out some foreign equities if you'd like to ABUSE your portfolio.
Good luck!
"Wide diversification is only required when investors do not understand what they are doing." – Warren Buffett