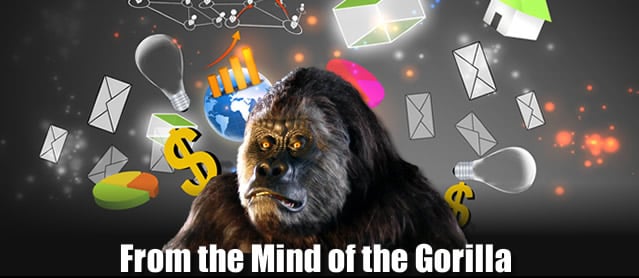 Netflix (NFLX) was once one of the superstar stocks that emerged from the digital era of Wall Street…
It had a LOT going for it – as it first started as a DVD rental service through the mail – and business was GREAT.
Then, it did something ground breaking…
It took a page from YouTube's book – and started streaming movies on the internet so people didn't even need to worry about sending DVD's back and forth through the mail system.
This was a game changer – not just for Netflix – but for home entertainment in general…
And it shot Netflix to the top of Wall Street – netting it BILLIONS in profits!
However, it's not the young whippersnapper it once was – and it has run into a few snags along the way – prompting the question:
Is Netflix done being a high-growth stock?
I'm not going to make you wait to find out the answer to this question…
So, unfortunately, it seems like Netflix will no longer be a cash register for investors like it was the past 5 years.
Sure, it's at a high as far as share prices go…
But there's a lot happening that indicates that those big profits that investors had been enjoying from the stock since 2014 are more than likely something that won't be happening much going forward.
The biggest issue?
Competition.
When Netflix started streaming – it was really the only kids on the block. Not many services were doing it – so it had something to offer than nobody else really did.
However, when other companies started seeing its success – it started doing the same…
And the emergence of all of these competitors has really taken some of the teeth out of Netflix's bite.
Make no mistake, it's still a blue chipper, however…
You may not see it pop up in the GorillaTrades matrix for a while – if you choose to become a subscriber.
How do we know?
Well, recently, Netflix revealed its earnings – and to be honest – they were rather solid results – even beating some of Wall Street's expectations.
Earnings per share came in at $3.18 – when just $2.56 was expected.
Revenue was dead on by coming in at $7.48 billion when $7.48 billion was expected.
Subscriber growth came in at 4.38 million when just 3.78 million was expected.
That was a solid turnout for Netflix…
However, its 4th quarter guidance took a bit of a down turn.
As Netflix put out an estimate on its earnings per share of $0.80 – where Wall Street's expectation came in at $1.13.
Though its revenue was higher, as Netflix put out a $7.71 billion estimate where Wall Street expected a little less at $7.66 billion…
And its subscriber growth estimate is a little higher too at 8.5 million with Wall Street's expectation coming in a little less at 8.4 million.
These numbers aren't bad – in fact – they're pretty good…
However, these numbers don't reflect the kind of growth that Wall Street has come to expect from the company and have consistently priced NFLX in accordance to.
What we're seeing is a 16.3% year-over-year bump in revenue – when we used to see 30% plus jumps from Netflix.
This is why I'm saying that Netflix is no longer the high-growth tech stock it used to be – it's now a blue-chip company – and that will change how investors actually approach the stock.
Netflix's growth heading into the end of the year will be good…
It has a pretty stellar winter lineup of some of its most popular shows like new seasons of Stranger Things and The Witcher…
But Wall Street already knew about all of this – and its already priced into NFLX stock.
To put it another way – don't expect anything big out of Netflix – all of its cards are on the table.
But it was a GREAT ride while it lasted!
If you're looking for the NEXT stock like Netflix – stocks that offer a chance at big profits – you may want to consider subscribing to GorillaTrades today.
We love high-growth stocks – and we love helping our subscribers make money…
If this sounds like something that you're interested in – then please – give us a try!
We'd love to have you…
Regardless of what you decided to do – research Netflix on your own and see if what I just said isn't up to snuff.
My job is to keep you informed…
And that's what I'm going to do!
"Coming together is a beginning; keeping together is progress; working together is success." – Henry Ford