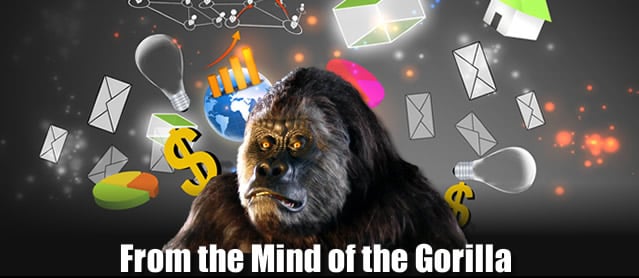 Have you been watching the tech sector lately?
I'm sure you have…
But, for those that have been living under a rock as of late, the tech industry is – as they used to say on ESPN – en fuego.
For my non-Spanish speaking readers – that means "on fire."
Tech has seen an incredible surge over the past couple of months…
Some of it had to do with massive layoffs, sure – but it's also the strength of the economy.
While many of the markers are there for a recession – we haven't really experienced one…
And as long as Americans keep being ok with the current prices – we're going to keep on trucking.
This blasé attitude toward inflation has many people scratching their heads…
But tech companies aren't wondering about it too much – it's never a good idea to look a gift horse in the mouth.
Microsoft, Meta and Tesla have all seen a resurgence…
And they're not alone.
One of the biggest names in the tech industry just had a bumper earnings report…
And it has many salivating over the possibility of another tech surge.
See which company just made shareholders a BOATLOAD of money…
So…
It's great to have options, right?
It's so nice to see tech experience an upswing after the past year's dip.
So many companies are moving in the right direction…
And Salesforce (CRM) is one of the brightest of the bunch.
Activist investors, who purchase shares in a company with the intention of restructuring operations and increasing stock prices – can be either a boon or a bane to any company.
However, this attention often comes with a sense of urgency… and it's what we saw happen recently with Salesforce.
The company has been the subject of interest from at least five activist investors…
And as a result, the company has taken action.
Despite declining business due to cost-cutting measures in the cloud industry…
Salesforce was able to increase profitability by reducing costs – particularly in regard to employee expenses.
No more fancy lunches and high dollar spending on client dinners…
Salesforce put the kibosh on extravagant splurging – and it's helped tremendously – leading to a record high in profitability last quarter.
Things were so good – that the company has adopted a positive outlook for the coming year…
Exceeded expectations of analysts all over the Street.
Now, I'm going to let you in on a little secret…
Investors anticipated that activist pressure would prompt Salesforce to take action… as the company's stock was performing exceptionally well – even before the latest results were announced.
When the update confirmed their suspicions – investors were understandably pleased…
However, it was the company's proposal to increase share buybacks and their plans for developing artificially intelligent offerings that truly delighted investors.
As a result, the stock experienced its largest single-day gain since 2020…
Outperforming the S&P 500 by almost 40% this year.
But it's not all sunshine and roses…
As additional activist investors enter Salesforce's boardroom – it is likely that the company will continue to experience significant changes.
According to analysts, Salesforce may divest some of the businesses it acquired in the past few years – along with reducing its number of employees – in order to maximize profits.
These changes reflect the company's ongoing pursuit of greater profitability – but aren't all company's trying to become more profitable?
Isn't that the name of the game?
Regardless – it seems like things are looking up for the entire industry – and the Salesforce news is just icing on the cake.
This is the exact kind of news that would send many investors to their computers to hit the "buy" button…
But for GorillaTrades subscribers – there's no such knee-jerk reaction.
There are too many factors at play – and subscribers understand that once a company is worthy of investment…
It will trigger the GorillaTrades matrix and they'll know whether it's time to buy or not.
That's why I'm urging you to consider joining GorillaTrades – that way you'll be ahead of the curve if and when the surge gives a solid profit opportunity.
Or – you can continue guessing whether or not a company is ready to buy.
Either way – keep your eye on tech…
It could have you sitting pretty in 2023!
"Progress is impossible without change; and those who cannot change their minds cannot change anything." – George Bernard Shaw