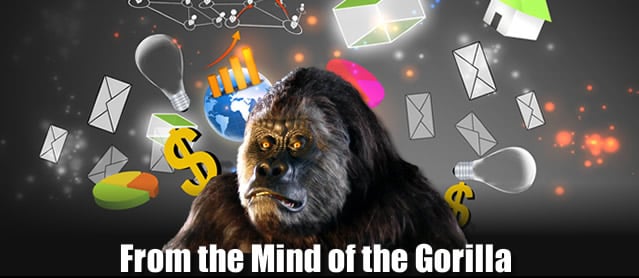 Well, if there's one thing we've learned over the past week it's this…
Don't get on the wrong side of Donald Trump's friends or business partners.
Jeff Bezos and the juggernaut of a company he built, Amazon (AMZN), started to feel the wrath of the Donald – as the POTUS turned his sights onto this online retail colossus.
Over the past week, Trump has repeatedly attacked Amazon and their business practices – saying that Bezos' company is putting all of the "mom and pop" style businesses out to pasture. But the question remains…
Is he right?
Is Amazon to blame for the failure of small retailers? The answer may surprise you…
When Trump first started in on Amazon, everybody started scratching their head, wondering just what multi-billionaire Bezos did to set the president off on his apparent warpath.
I mean, with how much the President likes to tout the markets and how much he's responsible for their success – you'd have to wonder why he'd go so hard after one of the biggest bright spots.
And we all did…
Some people believe that it's the President's cronies, whispering in his ear – asking him to do something about how much business Amazon is taking from them on a daily basis.
Others believe it's because the Bezos-owned Washington Post is unfriendly towards Trump, his administration, and the way he's been running the country.
Regardless of the reason, the fact that the President of the United States is taking aim at an American-owned company is not a good thing.
What's even scarier is…
It's working. Since Trump started his anti-Amazon trend last Wednesday, Amazon shares had lost almost 10% of their value through Monday. That's a lot of cheddar!
When the most powerful man in the nation says he wants to investigate an American company using anti-trust and anti-monopoly laws as the basis – valuation is going to take a hit…
And take a hit it did.
But that's just half the battle…
Because now, Trump wants to take a look at how Amazon is "taking advantage of the USPS."
Seriously, Mr. Trump? Some post offices have even reinstated Sunday deliveries for certain areas because of the influx of business that Amazon is giving them.
That's good for USPS!
Unfortunately, what this proves is one thing…
That our celebrity President isn't as in touch with the world of today as he should be.
Trump has been talking about "Making America Great Again" – and he's done great in many areas of business so far…
But in this attack on digital retail – he's going to come out the loser.
And what I mean by that is this…
The rise of Amazon and decline in local retailers has nothing to do with the business practices of the company or even the failure of the local retailers to draw in business.
It comes down to evolution. Plain and simple.
The reason Amazon has become so big and successful is because consumers of the 21st Century really don't want to leave the comfort of their own homes to get what they want.
Retail is dying because it's part of the evolution of business…
Local retail has been dying since the 1990's – people want instant gratification – and while the internet may not put the item in their hand immediately, that email that says, "order processed" is just as good.
So, Mr. President…
If it wasn't Amazon, it'd be some other company – like Wal-Mart (WMT) – who's killing it both locally and digitally. Where's your anger for them?
It's time to understand the retail world of today – and understand that Amazon isn't the problem – it's a solution.
I faced a lot of the same kind of criticism that Amazon is experiencing when I first started GorillaTrades…
And while I wasn't shunned by the POTUS, many of my peers were quick to shoot a word of discouragement our way.
And I don't blame them…
Like Amazon and local retail, GorillaTrades makes many of those same people obsolete. Our trading system is like nothing that the internet had seen before.
What we did is come up with a way to eliminate as much human error as possible.
Our picks are based solely on data and numbers. We don't use a Magic 8 Ball or have a bunch of pals on the "inside"…
We just take the information provided and spit out in ways for our subscribers to make a profit.
So I can sympathize with Bezos…
I've been there.
It'll be interesting to watch where this story goes from here. Let's hope that somebody in this administration has found the digital pulse of today's world…
It'd be great to have our president PULLING for American business – instead of railing against it.
"It is paradoxical, yet true, to say, that the more we know, the more ignorant we become in the absolute sense, for it is only through enlightenment that we become conscious of our limitations. Precisely one of the most gratifying results of intellectual evolution is the continuous opening up of new and greater prospects." – Nikola Tesla