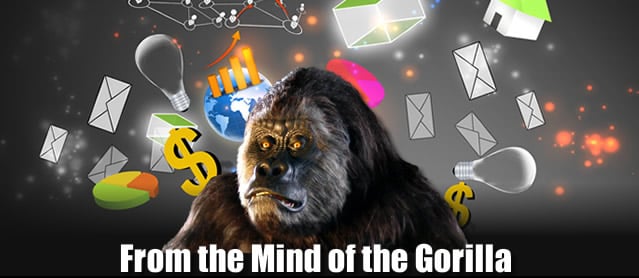 When I first got into this business, a mentor and friend taught me on one of my first lessons of the investment world and I'm going to share it with you now…
This nugget of wisdom deals with understanding that there are two parts to every accurately predicted stock play.
We had gone to lunch and he told me that he noticed how hard I had been working and my eagerness to learn. He told me that initiative was half the battle – but there's a secret to picking stocks that most people don't understand – and then he laid it on me.
"Sure, research is important – but the truth of it is: half of picking a winning stock is science, the other half is magic," he said.
"Magic?" I asked.
"Yes," he said, "Magic. You see, some stocks will jump or crash without rhyme or reason, call it magic or luck, either way there is no way to quantify it." he shrugged.
I was young in the business – so while I took the lesson for what it was – it took me a while to understand just how right he was.
In comparing guys like Warren Buffett and George Soros, my time in the business may be relatively short – but it's been a very eventful career so far. Not many people have been able to turn $250K into $5,500,000* – but I also know I'm a LONG way off from an "oracle" status…
Now, I've seen some stocks jump on economic data or big news about a new acquisition or breakthrough in technology…
And I've seen some stocks just explode into a buying frenzy without anything to really back it up – something I've taken to calling a "magic mover."
What amazes me about these magic movers is as high as they jump, they seem to fall off just as quickly and drop lower than where they started.
But figuring that out is easy…
Whether it's the shorters or buyers remorse, the simple fact is: there are those investors that make MORE money on the fall of a stock than they did on the jump. While we can't fix that – we can factor in this fact when picking stocks.
The fun may be in predicting which company will be next to be a magic mover and when…
But the money is in being able to predict those stocks that move based on solid data. For instance…
A few years ago, it was announced that perennial low-fare airline champs, Southwest would buy fellow carrier, Air Tran, for $1.4 Billion.
To many, it was rumors…
But to those who listened to the whispers and acted fast and bought a bunch of AirTran (AAI) just a few weeks earlier at $4.24 per share – woke up the day the actual announcement with their shares opening at $7.19 after Southwest's premium buyout.
That's a 69% jump in less than 2 weeks…
Even if you would have bought into AAI just a day before at its close of $4.55, you still would have made 58% in just 2 days!
That's a jump grounded in scientific data to support its climb.
So, while it may be fun trying to figure out which stock may be the next magic mover, remember…
The smart money is in due diligence.
Don't gamble on trying to be in the right place at the right time, make sure of it…
That's how we do it here at GorillaTrades – and it's how you should go into EVERY trade you make. Doing your own homework ensures your success.
Even if you decided to come back to us and allow us to make some of your picks for you – you should always make sure it's the right move for you by doing just a little bit of research.
It is your money! And we want you to feel comfortable with our choices…
If a little due diligence can give you a little security – how can you go wrong?
"Care and diligence bring luck." – Thomas Fuller
* Please note that this happened during the dot-com era, and Ken used both margin and options to leverage his account. This result is not typical and it would be very difficult to produce this type of return in the stock market today.