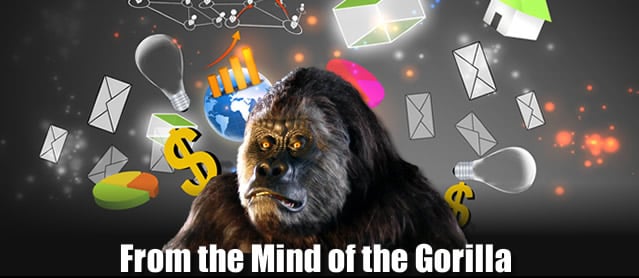 Well, we've been talking about a possible bear market coming for American stocks…
I've mentioned it a dozen times at least over the past few months – and while I think we've got a 70/30 shot at keeping this bull running…
There are strange things afoot.
Technically speaking, we're not in a bear market… not even close – however, the fact of the matter is – one could be on us before we even know it.
In fact, some individual stocks are facing bear market problems…
And, as you can guess, if this bull does run out of steam (which I don't think it will – but I'd rather be prepared than caught with my pants down) – the tech industry is most likely going to take the brunt of it.
High-growth speculation seems to be what drives a lot of the stocks in the tech sector – but when a bear raises its head, investors scramble for safer ground – and that tends to be toward asset-based stocks…
And Meta (formerly Facebook) may have been the first company sacrificed.
And here's why Meta (FB) got MASSACERED.
Now, some of my readers may not know it – but I'm an active competitor in Brazilian Jiu Jitsu – and in my sport we have a saying: "Some days you're the hammer and some days you're the nail."
One day you can be on top of the world, beating everybody, and the next you're the one getting your butt kicked.
It's universe's way of reminding you not to let your head get too big.

There's no more humbling experience for a jiujitero than having a younger, smaller, combatant of a lower belt rank beat the crap out of you.

I've gone through the process many times.

And while it's great being the hammer, it's pretty cruddy to be the nail–that is, until you realize that you can learn some valuable lessons on the receiving end of the hammering.

When I have days like that, I look for the positives–what I did right and, more importantly, what I did wrong so that I don't do it again

When it comes right down to it, as I always say, "Things could be worse."

How? Well, being injured is the worst-case scenario. I'd take getting my butt kicked on the DAILY over not being on the mats at all.

So, it could always be worse than being the nail, right?

Let's hope Mark Zuckerberg can keep that mantra in mind, because Meta (FB) just had its worst day ever, with stock down over 26% in one day of trading.

That's right…

One of the biggest tech companies on the planet just lost a QUARTER of its valuation – literally overnight.
That's the biggest single-day drop of any company in the history of the stock market.

But that's what happens when you put out disastrous quarterly earnings… especially earnings that saw your revenue SHRINK for the first time – in the company's history.
However, shrinking earnings are just a part of the problem…
They're just a symptom of a much bigger issue, because Meta's flagship platform, Facebook, is bleeding users by the day.
User growth has slowed to a snail's pace, mostly due to the fact that people are leaving the platform in droves.
Why?
They're sick of the negativity and simply don't trust the company, according to a recent survey–and Facebook hasn't done much to remedy this problem.

How slow has growth been?
The company added just 2 million monthly active users in Q4. By comparison, the platform added 15 million monthly active users in Q3.

So, it makes sense that revenue is down…

Not only are there fewer people using the platform – but the ones who are staying are not logging in as often or for as long.
In terms of daily active users, they've lost 1 million. That's a HUGE issue…
But even worse than a bad Q4 – is when you put out cruddy projections for Q1 – and Meta's 2022 Q1 outlook looks like its bad luck is going to continue.

It's just a very bad day to be Mark Zuckerberg.

Can you imagine losing a QUARTER of your value in one day?
Let's say you have – could you imagine going to bed with a robust and healthy $100,000 in your retirement account, and then waking up to see that you've now only have $75,000–and next month you could lose even more?

It's a scary proposition.
Even worse, while the company has gone all-in on the Metaverse, that won't be a viable alternative for YEARS to come. For now, it's really just an idea with a loose framework of what it CAN be.
That means it's going to be a cost center for years, so Facebook and Instagram will have to bring in the money until that time.
Rough times…
And this may just be the beginning for Zuckerberg's baby.
Which is why I'm urging you to consider subscribing to GorillaTrades today – our trading matrix is designed to find winning stocks REGARDLESS of whether we keep this bull running or a bear pops out of the woods – because we only recommend stocks that have the data to back them up.
Let us be your "higher ground" while the rest of the world is running around looking for shelter.
We can help you beat back any bear attack …
Or at least show you how to hide from it.
"Move fast, take risks, it's okay to try big things you're better off trying something and having it not work and learning from that than having not done anything at all." – Mark Zuckerberg