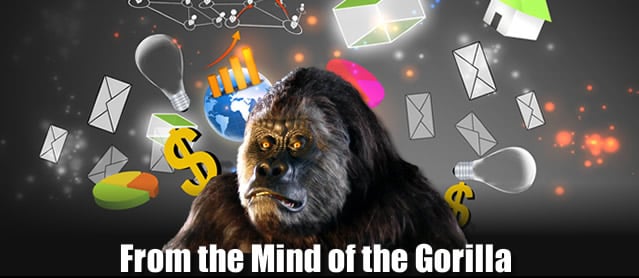 Those were the iconic words spoken by Admiral Ackbar in the Star Wars original trilogy's Return of the Jedi…
In fact, some people believe that these words have become just as famous as Darth Vader's, "No…. I am your father," from the previous installment, The Empire Strikes Back.
It's been used in pop culture in everything from sitcoms to comic books…
But we can now say we've used it on Wall Street too, as one analyst has just done something unthinkable…
He's downgraded one of the big dawgs.
The only question is: should he have or is this just another trap?
So… just which stock did this rogue analyst downgrade from a "buy" to a "meh?"
Oh, just a little stock called Netflix (NFLX).
Yes, the $152 billion PLUS movie delivery and streaming company has just had its buy rating removed.
Why?
Well, according to the analyst, it wasn't anything that Netflix has done wrong – but rather due to the fact that a few heaving-hitting competitors like Disney (DIS) and AT&T's (T) WarnerMedia are entering the streaming fray.
While this isn't great news for Netflix, as some of the movies they stream are from Disney or TimeWarner…
This isn't the end of the road for this stock. At all.
While shares fell on the news – it doesn't mean that Netfilx is ready to be put out to pasture as an investment…
And I'd hardly call a 0.9% hit a drop.
It's more of a hiccup.
There are actually multiple reasons why taking this analyst's word at face value might be a mistake…
For one thing, a lot of the buzz being generated by movies and shows on the streaming service, are being produced – almost soup to nuts – by Netflix itself.
Shows like the House of Cards (though now cancelled because of star, Kevin Spacey's legal troubles), Stranger Things, Orange Is The New Black, and others have all been created by Netflix.
Add to those shows their film endeavors like the Will Smith vehicle, Bright, and the Oscar-nominated, Roma, and you're looking at not just an online home entertainment company…
But you've also got the makings of a blockbuster-making Hollywood studio to boot.
So, losing some of these other companies' shows and movies may or may not be that big of a factor. It's just simply too early to tell…
Which makes it very surprising that this analyst downgraded Netflix to neutral.
His reasoning?
The analyst said that Netflix stock is just, "not compelling in (the) current market."
He continued to tell clients, "Long-term global Netflix member growth may be compromised by the increasing competition."
And he went on to say, "Beyond current competition from Amazon (AMZN) Prime and Hulu, emerging streaming competition includes Disney+, WarnerMedia, Apple (AAPL), and numerous overseas regional and national market entrants."
So, the downgrade is basically based on a potentially saturated market.
However, that doesn't seem like something that's going to hurt Netflix as much as this guy thinks it will…
In fact, it almost seems like this guy has never even watched anything on Netflix before.
Otherwise, he'd know the secret to Netflix's success and what is working against the two major new-comers…
Which is the fact that Netflix management doesn't get in the way of the creative process.
They let the artists make art…
Whereas many other studios, especially Disney, second-guess every decision directors, actors, and writers make.
Netflix's attitude towards movie making is rare in Hollywood…
So, it seems like downgrading Netflix may be a trap…
Pun DEFINITELY intended.
But, only time will tell…
We'll see what happens as the two new streamers come online with their new content.
Even though NFLX isn't currently exhibiting the kind of technical strength my system looks for, I honestly don't think that this news would have made it pop up or pop off the GorillaTrades radar anyway…
My proprietary technical screener is honed into hardline data – not rumor or conjecture. If a company is able to meet all 14 of the strict technical parameters required of my GorillaTrades system – it will usually have the numbers to back it up.
It's really fun to see in action…
Telling you is a lot harder than showing you though, so I'd love for you to see how it works. Until you witness it for yourself – it may be hard for you to truly grasp just how large of an impact the GorillaTrades system can have on your portfolio.
I'd love for you to be here when our next potentially explosive stock pick is sent out…
But I totally understand if it's not your thing.
Regardless, before you make any decision on Netflix – do some of your own due diligence before pulling the trigger…
You don't want to fall into a trap!
"The story being told in 'Star Wars' is a classic one. Every few hundred years, the story is retold because we have a tendency to do the same things over and over again. Power corrupts, and when you're in charge, you start doing things that you think are right, but they're actually not." – George Lucas