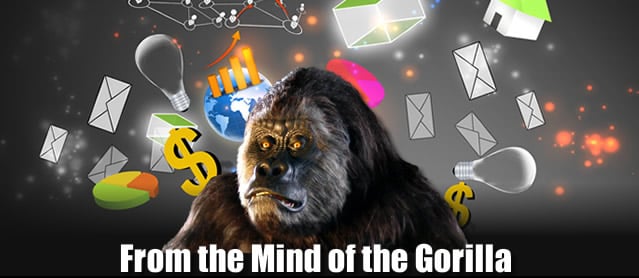 Do you remember the 80's?
The Age of Excess…
The Age of Reaganomics, The Cold War and economic prosperity?
These were some of the most important events and happenings of the decade that came to define America – but there was another big war in the 80's that is still shaping our country…
A war so polarizing – that it's been known to rip families apart!
What am I talking about?
Believe it or not – I'm talking about The Cola Wars.
Coke vs. Pepsi…
Which tastes better? Which is the superior product?
We may NEVER know the answer to this century-old question – but what we do know is that it seems that these two companies are combining forces to wage a new war on an enemy that has fallen out of favor with much of the western world.
Sugar.
On Monday, October 24th – both companies announced that they would try to drastically reduce the amount of sugary drinks they sell – in Pepsi's case – they want to make sure 2/3rds of their drinks have 100 calories or less coming from sugar.
This is big…
Coke has been moving in this direction since the early 2000's – investing less into sugary soda and more into juice, teas, coffee and water.
This shift away from sugar and calories isn't surprising in today's more health conscious age – but there may be a more surprising aspect to the soda companies moving away from sugar…
And that's the sugar industry itself!
Did you know that 30% of the world's sugar consumption comes from Coke products?
And Pepsi's percentage isn't that far behind…
Can you imagine the surplus of sugar as the result of two of the biggest consumers of sugar reducing their orders by up to 2/3rds?!
Is it possible that the bottom could drop out of the entire industry?!
It's not unrealistic to think…
Sure, you still have plenty of products that have sugar – but it goes even deeper than that.
Corn syrup is used as a substitute for sugar…
What happens if the price of sugar drops and manufacturers can get sugar for less than corn syrup – what happens then?
Thank goodness this is going to be a gradual shift and not an immediate move…
Our financial and agricultural worlds could be thrown into chaos with a quickness.
But…
It'd be smart to keep an eye on both Pepsi (PEP) and Coke (KO) stock over the next coming months – both stocks saw a little bump on the Monday following their announcements – but it'll be interesting to see what happens going forward.
If I see a buy (or sell) opportunity in any of the areas affected by this impending shift– I'll be sure to let my GorillaTrades subscribers know first.
If you'd like to be there when that alert goes out – please consider becoming a subscriber to GorillaTrades today!
If not…
You still may want to consider choosing sides in this war – it could mean some extra cash in your pocket.
"War does not determine who is right – only who is left." – Bertrand Russell