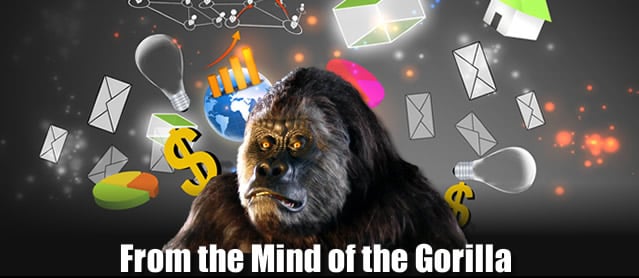 Are you familiar with the Chinese calendar?
It's much more involved than the traditional Gregorian calendar that we use in the West – with many more aspects to it, such as lunar cycles and holidays – but one of the more interesting features is that each year corresponds with an animal.
Some people were born in the year of the rat or the ox or the snake…
And it's something that some people put weight on – like astrology.
Well, by the Chinese calendar – 2021 was the year of the Ox…
But if Wall Street were to hand out astrological signs with their years – then 2021 may go down as the "Year of the Sucker" as a lot of people got bamboozled into thinking that a few certain stocks were all-but-guaranteed winners.
My job is to help you avoid blackholes like the ones we're about to talk about and what to look for in order to avoid them.
So you can make 2022 you BEST financial year ever!
Who was a sucker in 2021? Let's find out…
Well…
What do you think?
Were you a sucker?
Actually, there's no shame in admitting it – as ALL of us have been suckered it at one point – even your friendly neighborhood Gorilla…
And if I can admit it – you can.
First, let's start with a hard truth that not many people like to hear…
That truth is – there really isn't that big of a difference between investing on Wall Street and gambling in Las Vegas.
Now, that's a very unpopular opinion, and there are probably a lot of people that would love to smack me just for saying it…
But that doesn't change the fact that the statement is true.

Investing IS a gamble. You're betting that the stock you've chosen to invest in will gain value over time and hoping (and praying) that the information you have about a given company is correct and will bear fruit in the future.
How is this different than betting on whether a roulette ball is going to land on red or black? While you have more information when it comes to stocks, that information could be true, false, or entirely contingent on other things happening.
So, while it's an unpopular opinion to say that investing is similar to gambling…it's definitely a true statement.

The reason I'm bringing this up is that sometimes even the veritable "sure thing" turns out to be a dud…and just like with gambling, it can cost people everything.

2021 put forth a whole host of potential rockets that turned out to be duds – in fact, there were a handful of stocks on the S&P that wound up costing investors a whopping $200 billion.
Yes, you heard that correctly… $200 billion in losses from just SEVEN loser stocks in 2021 – it's enough to make you want to kick the family pet.

Not literally, mind you, but you know what I'm saying.

What seven stocks? Let's go down the list:
Global Payments (GPN) lost 37.3%
Activision Blizzard (ATVI) lost 28.2%
Fidelity National Information Services (FIS) lost 22.7%
PayPal Holdings (PYPL) lost 18.8%
Walt Disney (DIS) lost 14.3%
​​AT&T (T) lost 13.7%
Verizon Communications (VZ) lost 10.3%
Those are some major losses for gigantic companies that usually have a lot going for them.
However, there were warning signs…
A lot of these companies – while having the right pieces in play – found themselves holding the bag due to poor management decisions or too high of expectations from Wall Street.
It's something that happens – but very rarely to the tune of $200 billion in losses.
That said…
How can we avoid getting suckered in?
Well, the simple answer is: research.
So many investors fail to do the in depth due diligence on the stocks their looking to invest in – as it takes a lot of time that most investors really don't have.
That's why GorillaTrades actually exists…
Our trading matrix is designed to do that due diligence for you – except at the micro level – as the GT system goes deep into the data to separate the duds from rockets.
It's what helped me make millions…
And it could help you too.
We'd love to have you along for the next round of recommendations so you can see how easy it could be to invest in some of the biggest potential winners on Wall Street…
However, we know that some people are skeptical of services like GorillaTrades – but there is a reason why we've become one of the most trusted names in our field.
Give us a try for 2022 and let us help you avoid getting sucked in to losing stocks…
What do you have to lose?
"If you look around the table and you can't tell who the sucker is, it's you." – Paul Scofield