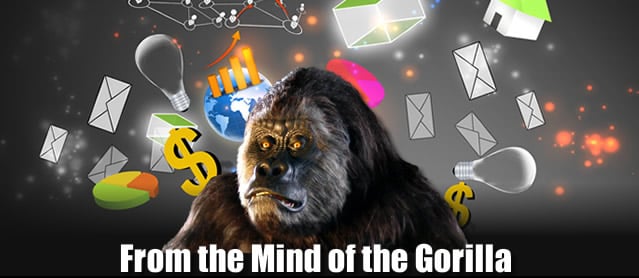 Alternative energy…
The majority of experts, pundits and regular folk alike seem to agree that something has to change – they've been on us for years now about the necessity of finding safe and clean alternatives to today's fossil fuels.
The biggest hurdle?
$$$. Dinero. Greenbacks. Moola. Dough.
Money is the biggest problem alternative fuels have because they're simply not as cost efficient as the reigning kings – oil and coal…
But the ever present threat of climate change has kept this discussion at the forefront of most conversations dealing with politics or investing – and most agree – something has to be done, and done soon.
There are hundreds, if not THOUSANDS, of reports which scientifically link fossil fuels, or more directly, their emissions, to melting the polar icecaps and raising the mean temperature of the planet a few degrees. Meaning…
The end of the world is coming and it's taking the form of SUVs and cow flatulence.
Not only are fossil fuels often considered dirty…
But apparently, they may be finite as well!
Some experts are freaking out about "peak oil" and how we're quickly reaching the end of our crude reserves or how our coal supplies are headed down that same road.
They're motivated to find a new, viable alternative fuel choice before we squeeze the last drop of oil from the earth's crust or mine the last piece of coal – because if it's not found before that happens – our world, our society is going to collapse.
Which, I honestly think could happen – so we need to get cracking.
The rub is – I really don't think we're going to see a marketable alternative fuel source for a very long time. My reasoning? We don't have to…
We've all heard the old adage, "necessity is the mother of invention", right?
It's as true when it comes to alternative energy as it is with any other technological advance we've ever experienced. While there are probably thousands of qualified scientists working diligently as we speak – we probably won't get that BIG breakthrough till we need it…
And I mean REALLY need it.
Right now, there's no reason for it to – because the system works – there's no reason to change yet…
And more importantly, too many people make too much money from fossil fuels.
These people don't care about anything but more money – not that there's anything wrong with profit – but until they can no longer make money in oil or coal – they won't start investing their dollars in something else.
Until they need to – their resources are already earmarked.
So it's safe to say that oil and coal stocks will continue to be "safe" investments for the next coming years.
The big question is…
Will we ever get to the point where alternatives make the same kind of money that established commodities do?
I believe so…
There will come a time when we'll be presented with the next big energy source that will allow investors like us a shot to invest in stocks that will be like being on the ground floor of Standard Oil.
And I can guarantee there will be people ready to make BILLIONS from it.
So what's next? Solar? Wind? Hydro? Well, if I were a betting man,
I'd be looking at three different sectors of stocks…
Nuclear, geothermal and fusion.
I fully believe one of these elements holds the key to the future of energy – the only question is…
Which one?
Only time will tell…
Until then, let GorillaTrades help you navigate the minefield that is today's Wall Street. We can help you avoid the pitfalls, and even better, help you find those stocks that can truly help you change your financial situation.
We'd love to have you!
But if not – continue to keep your eyes on the horizon of alternative fuels. It could be your ticket to the big leagues.
"Invention, it must be humbly admitted, does not consist in creating out of void, but out of chaos." – Mary Shelley